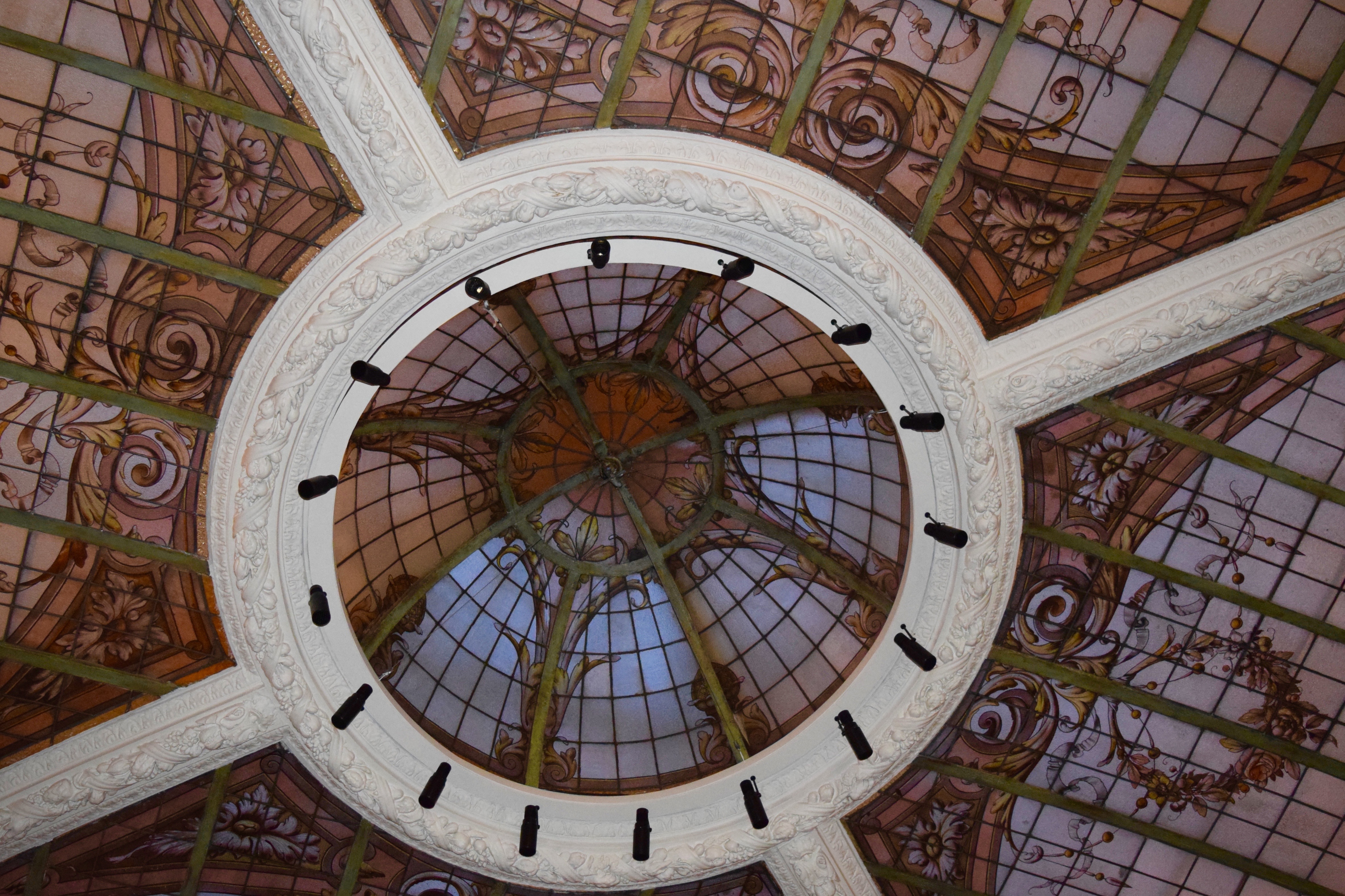 One of the coolest things about Paris is that you can be steps away from important landmarks yet be located on a quiet side street. The luxury hip and trendy boutique Hotel Vernet in Paris is a hop, skip and a jump from the Arc de Triomphe but manages to keep a low profile.
Little details like discreetly disguised USB plugs next the side of the bed and a commode that rivals any futuristic Japanese contraption (heated seat, washing capability and automatic "clean seat" operation) stand out in the uber competitive market. The ability to have a strong cup of Joe via the Nespresso coffee maker in the room before venturing downstairs for breakfast was an added bonus.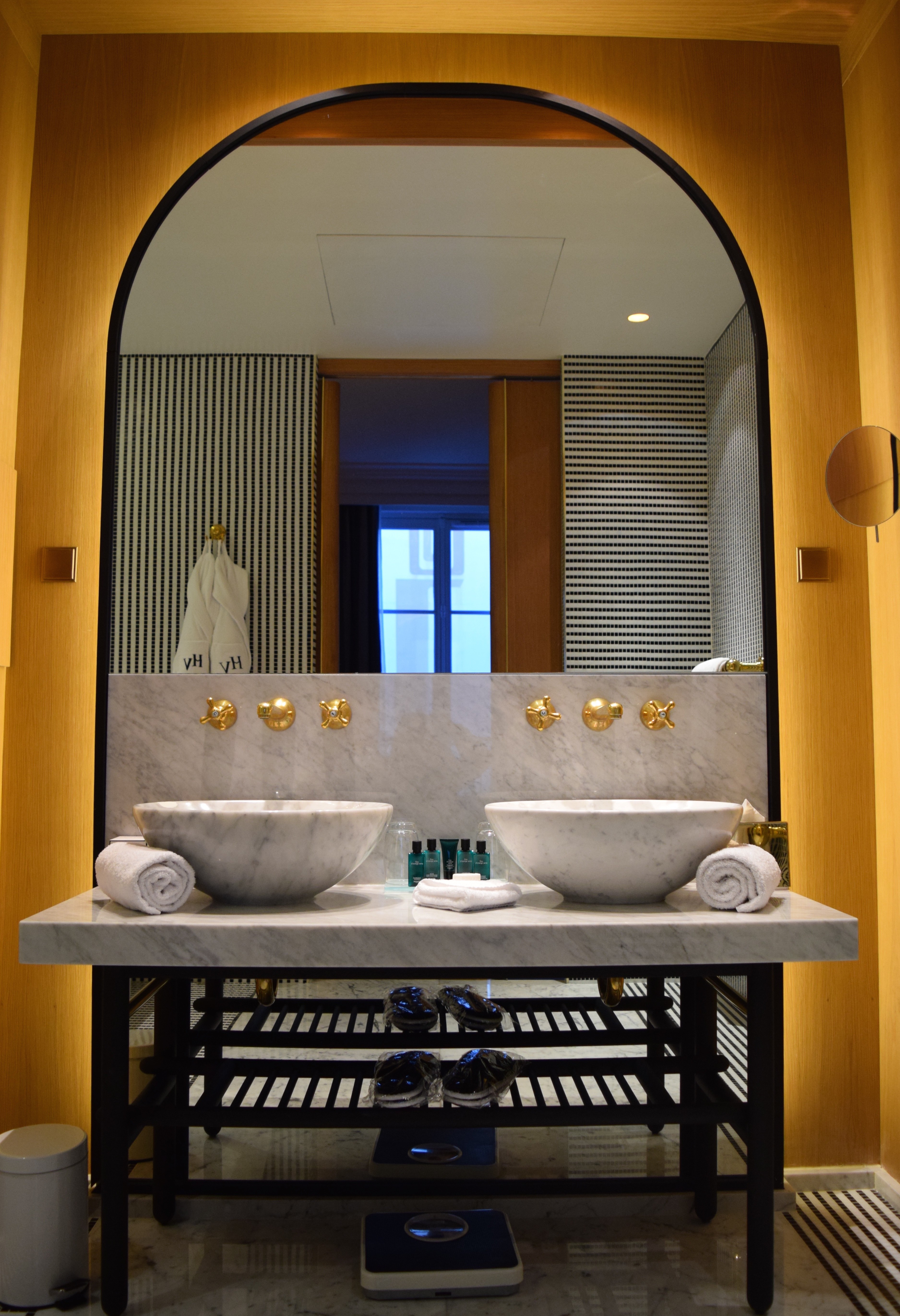 Although my two-room suite lacked a view or balcony, it was so spacious and accommodating that I hardly noticed. Strong solid wood walls separated the bedroom from the living area giving it a bit of a Scandinavian vibe. A true standout was the bathroom décor, easily the coolest interior of any hotel guest bath thus far for me in my 25 year Paris history. Black and white stripe walls balanced well with the double marble vessel sinks and back splash. Gold accented taps, towel warmers, and walls added a touch of glamour to the space. Disclaimer: I am not sure if every room can say the same since I did not tour the other chambers.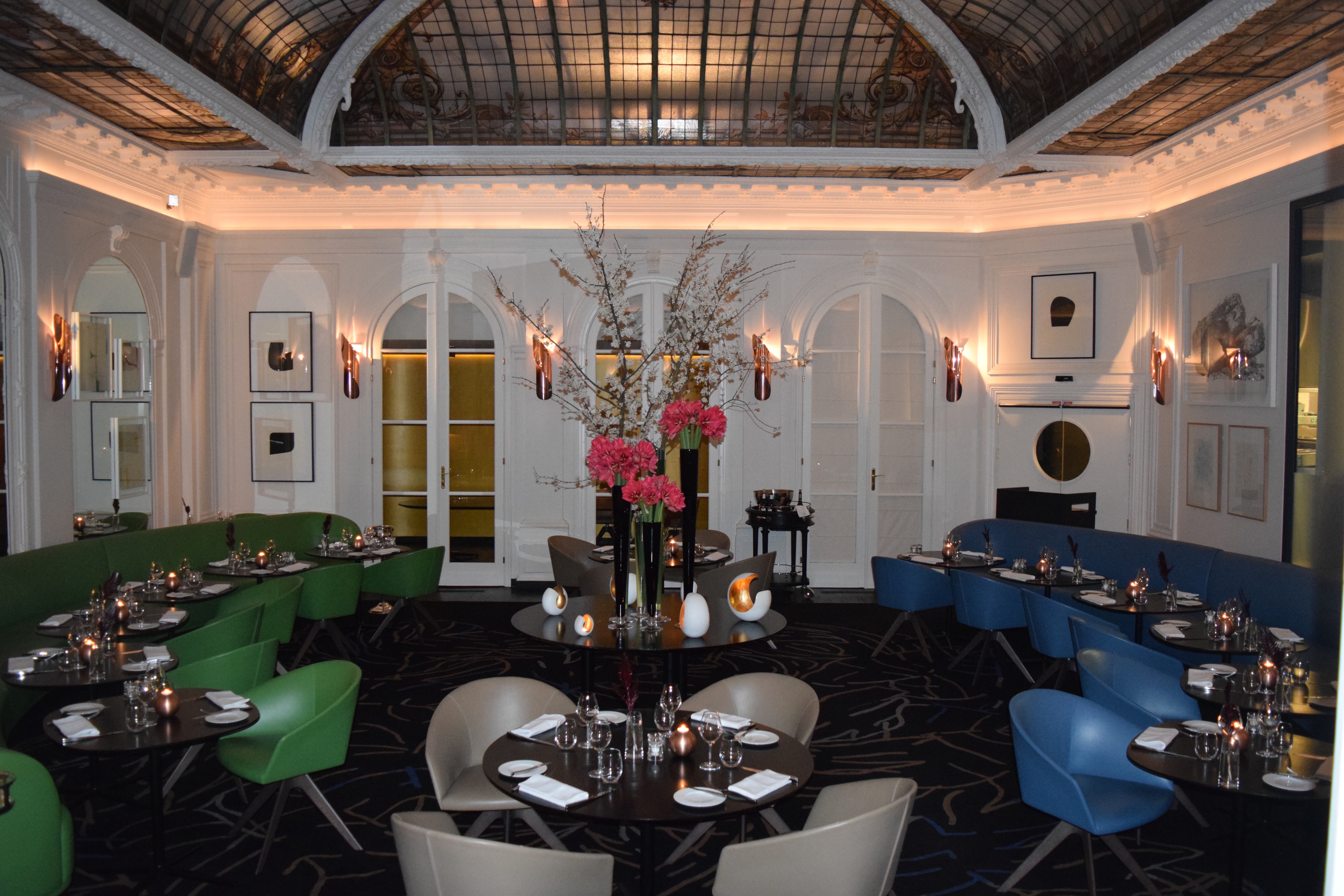 Seriously, I remember very little about breakfast itself because the Gustave Eiffel design of the dining room stained glass ceiling and open plan glass-walled kitchen distracted me from the food. I was preoccupied by the juxtaposition of the historical ceiling and the bright colors of the furniture. It was all so wonderful! Next time I am in Paris, I vow to have dinner at The V restaurant just to watch the cooking show unfold while enjoying the chic ambiance.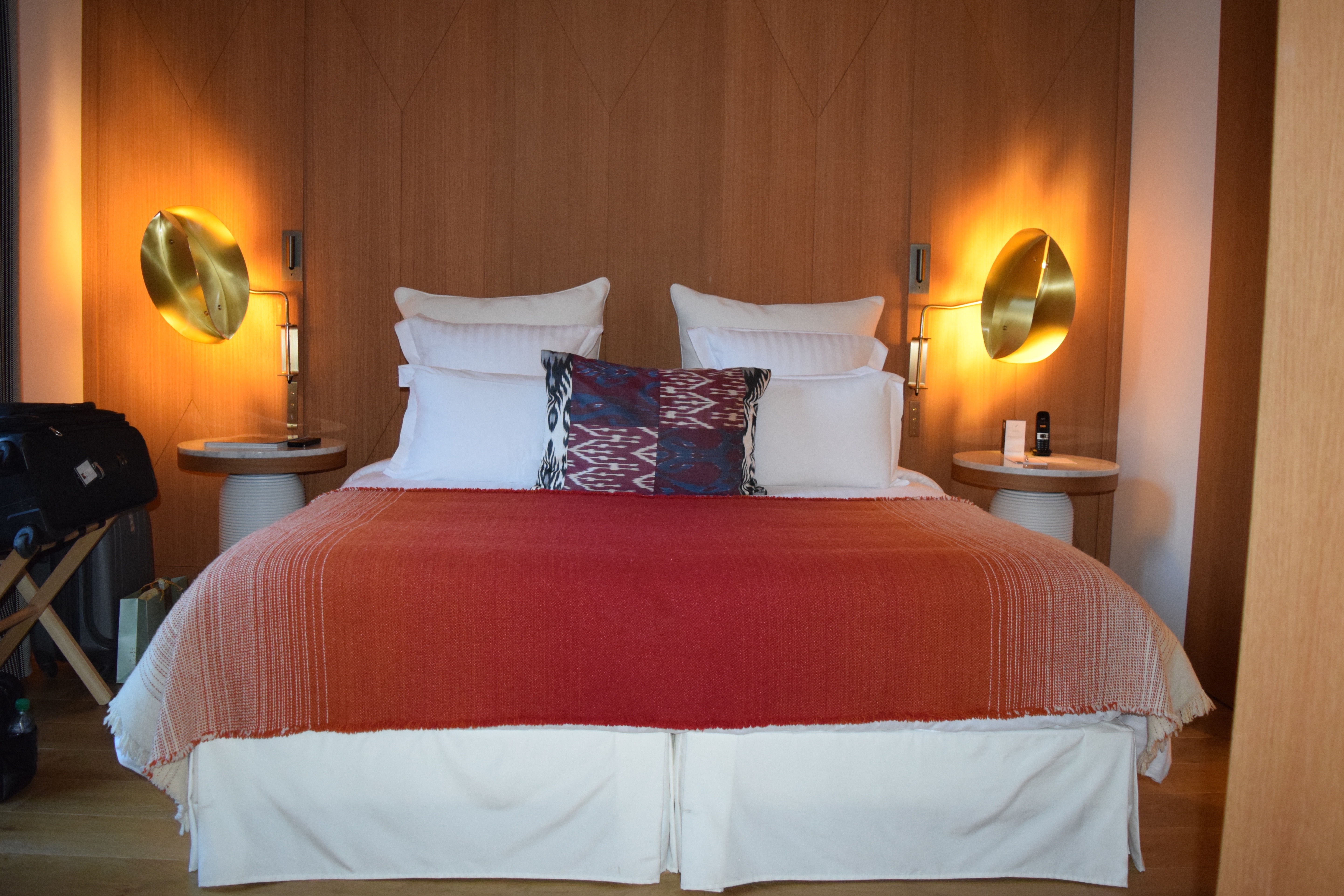 Hotel Vernet is perfect for five-star business travelers who require amenities that will enable them to work more efficiently and for tourists who are Arc and Champs-Elysees enthusiasts that are looking for a unique modern Parisian experience.
Hotel Vernet is part of the Bessé Signature Group
Location: 25 rue Vernet – 75008 Paris – France
Hotel Vernet was gracious to host me for the evening, but earned every bit of praise on their merits. As usual, the opinions are my own.