Hotel Napoleon Paris: At the heart of charming Hotel Napoleon lies a romantic story. According to the history of the hotel, "a rich Russian entrepreneur, Alexander Pavlovich Kliaguine, met a young Parisian girl at a Literary fair in the late 1920's, and fell head over heels in love."
It would be a terrific story if it ended there, but thankfully that was merely the first chapter. Alexander presented her with the hotel as a wedding gift. The purpose was for her to have a place to entertain the elite of society in a charming and beautiful atmosphere. Today, the spirit of the hotel remains intact. People from around the world flock to this charming boutique spot just off the Champs Elysées.
Royal Colors Abound
Public spaces are decorated in royal ruby red and regal gold patterns. It would be easy for the décor to seem outdated given the traditional colors, but the choice of modern patterns and clean lines in the bar area and Bivouac Café definitely bring the rooms into the 21st century.
Tasty Treats
I was definitely a happy camper (pun intended) at the Bivouac Café where I had a light and tasty lunch from the seasonal menu. First, I dined on roasted chicken and nuts with a side of light sour cream. Next, a tortilla filled with fresh veggies. Although I thoroughly enjoy sitting indoors in the comfortable club chairs, I adore the sun outside on the terrace for a scrumptious dessert and piping hot delicious coffee.
Amenities
After lunch I was whisked away to my beautiful suite. Traditional fabrics and trims adorn each room, but the modern amenities will remind you that you are indeed in contemporary luxury accommodations. Each room is decorated in different colors and threads, but is equally as up to date and pleasant.
Sometimes it's the little things that make a stay memorable. Every hotel provides toiletries, but there is something extra special about how the Napoleon presents theirs. Upscale l'Occitane shampoos, conditioner and shower gel show off nicely in a see-through petit shopping bag handy to pack and go when you leave.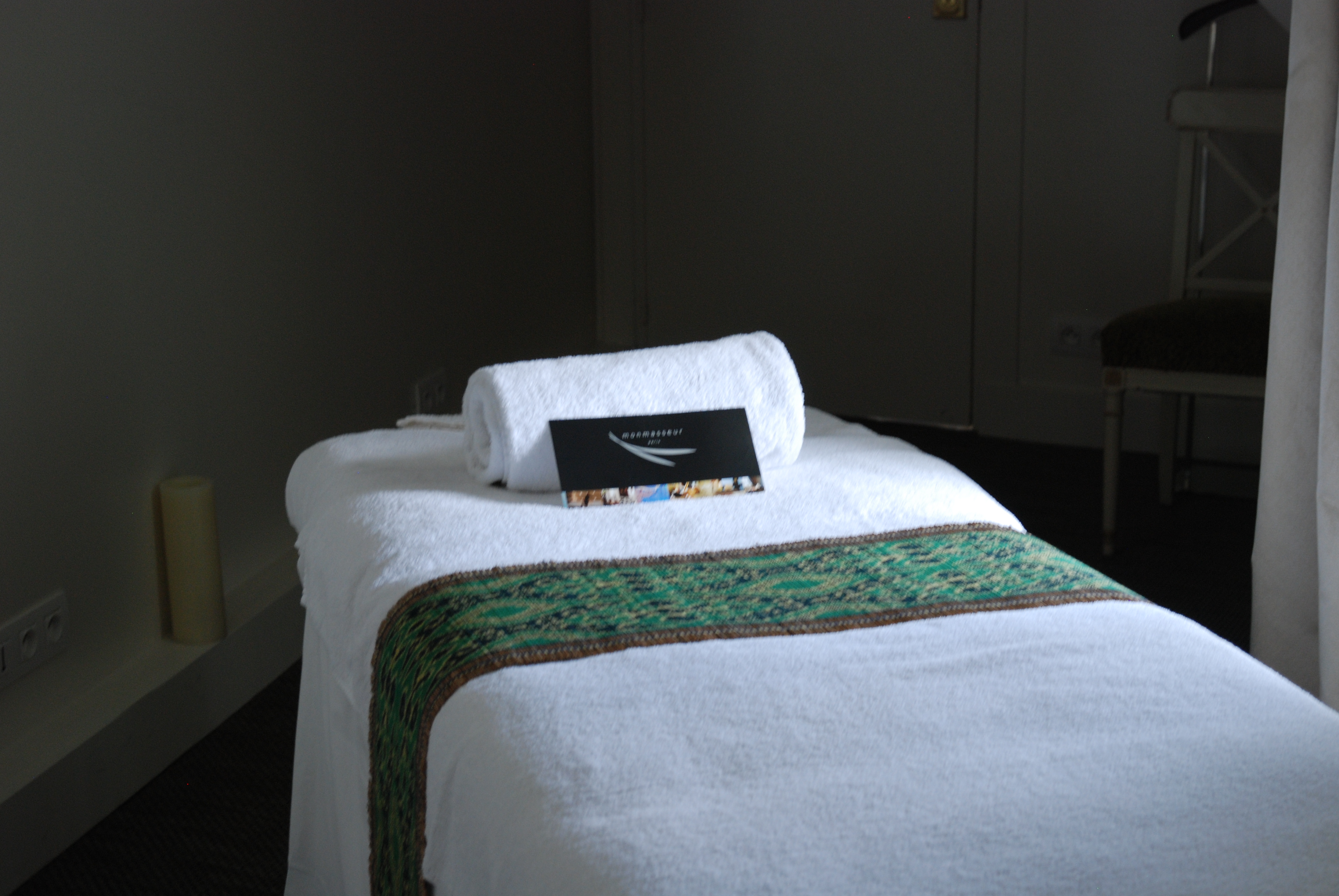 I would have utilized the indoor gym or have taken them up on the offer to have a massage by their "on call" masseuse, but the sunny day prompted me to opt for walking on the streets and people watching instead. Still, it's nice to know the possibility exists.
Thank you to Hotel Napoleon for a wonderful stay at a five-star hotel with a five-star heart and service.
Location
40 avenue de Friedland , 75008 Paris
Tél : +33(0)1 56 68 43 21
The opinions are my own; no amount of sweet treats or super shampoos could sway me if I didn't already have a favorable opinion.
All photos are the property of The Weekend In Paris. Must obtain permission before use.