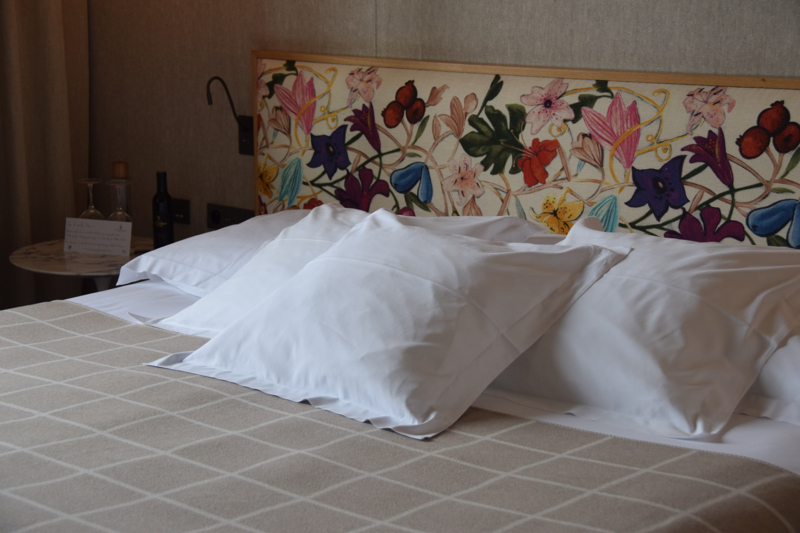 17 Apr

Boutique Hotel Hospitality at Chateau Cordeillan-Bages

Updated Look, Same Boutique Hotel Hospitality at Château Cordeillan-Bages in the Bordeaux region: A trip to the Mèdoc vineyards in Pauillac would not be complete without a visit to Château Cordeillan-Bages, a hotel of distinct character and a member of the Relais & Châteaux group of fine hoteliers and restaurants since 1992. It's a four-star property with a five-star mentality.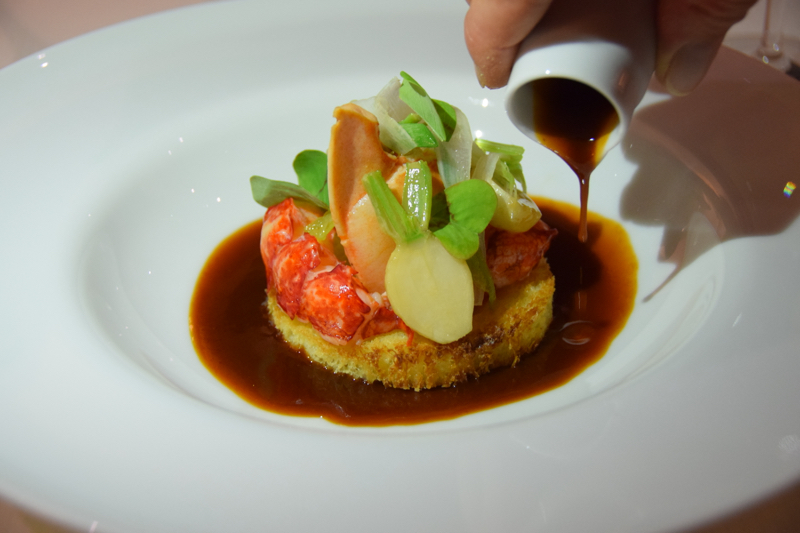 What's New?
The rooms have been completely renovated and updated to reflect the modern thinking of the Cazes family, owners of the estate since 1939. Sleek interiors with outdoorsy wooden built-ins and floating shelves and soft hue fabrics clearly modernize the décor, but details like the leather strap drawer pulls and needlepoint headboards add a gracious touch of old-world to the otherwise contemporary design.
Reconfigurations to the rooms helped to add closet and drawer space without compromising on the flow. Plenty of outlets both by the desk and on each side of the bed are welcome additions.
Walk-in showers with adjustable hand-held sprays in addition to the overhead rainfall showerheads are oh so helpful for gals like me who want to rinse off without getting our hair wet every time. And, I do love that they have built in benches to place personal toiletries on which also doubles as a perch for my feet when shaving my legs. Strong blow dryers and fluffy towels make the whole getting ready process easier and more pleasurable.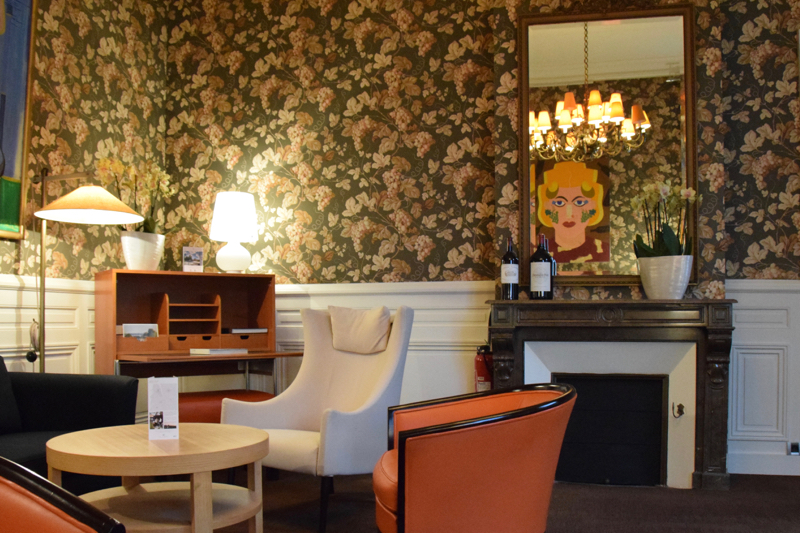 While I didn't think the public spaces needed much improvement, adding pops of color, similar to the Hèrmes orange, and swapping antique chairs for chic rounded club chairs brought a note of sophistication to the scene. I adore the all-glass walled front room because no matter the weather, natural light abounds and makes you feel like you are outside even when it's raining.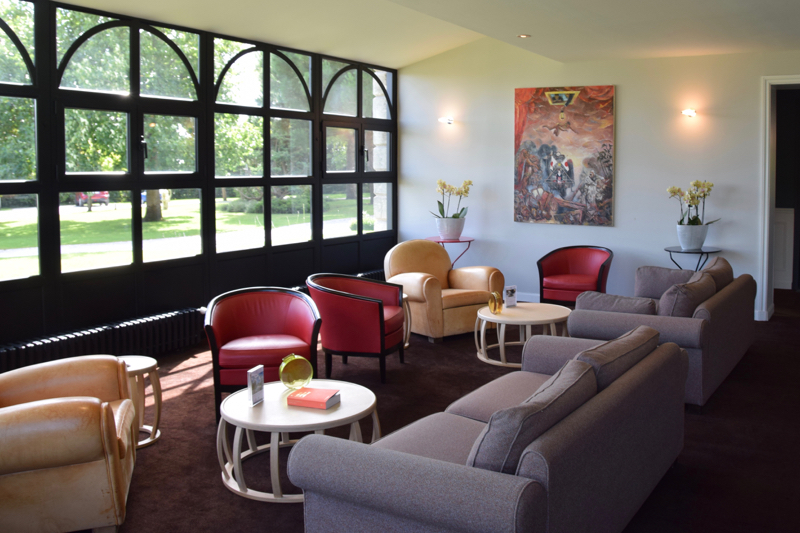 Chef Julien Lefebvre joined Château Cordeillan-Bages in 2017, hailing from Normandy originally. His concept at the restaurant in the hotel is to bring nature from the local vineyards and sea into the restaurant – literally. Small vine topiaries in glass containers are the only decoration on top of the white linen tablecloths. Appetizers arrive delicately balanced upon branches of old grape vines and palette cleansers appear in glass replicas of sea urchins.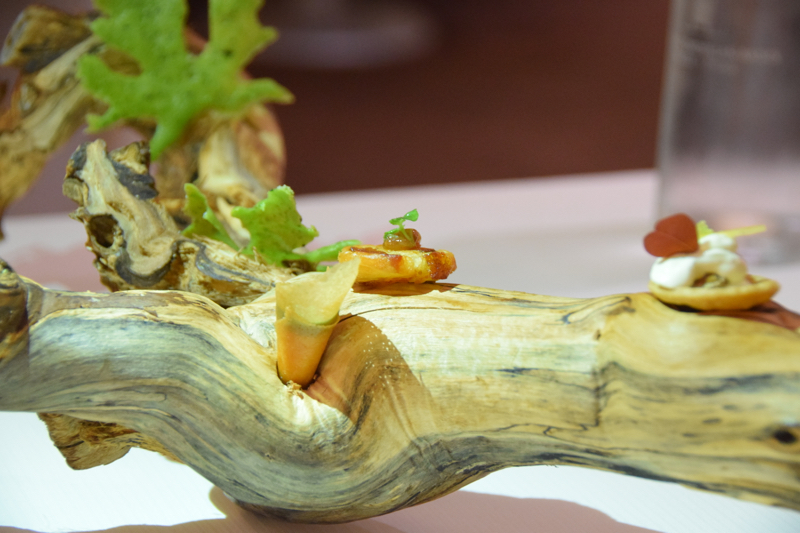 The cuisine is colorful, imaginative and undeniably ambitious. His use of local products is evident and the freshness can be tasted in the dishes. Chef Lefebvre earned a Michelin-star here and I am sure he and his team aim even higher in the future.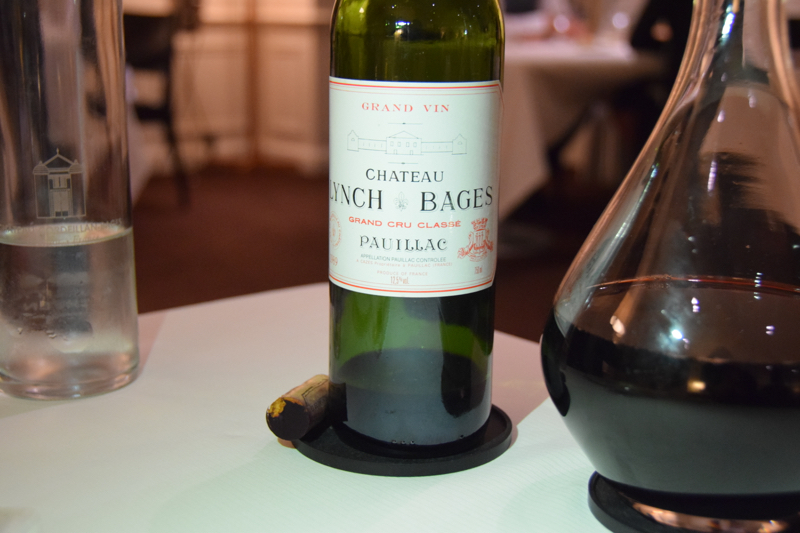 Of course their exceptional wine cellar with over 1,500 wines is known for their Grand Cru Bordeaux labels and adds to the cachet of the restaurant. Chef Sommelier Arnaud Le Saux pairs the food and vintages masterfully. Arnaud appeared at our table with the perfect bottle to celebrate the auspicious occasion of our 29th wedding anniversary – a 1989 Château Lynch-Bages Grand Cru Classé. We have to thank the generous Jean-Michel Cazes for allowing that special bottle to leave his collection. We savored every drop!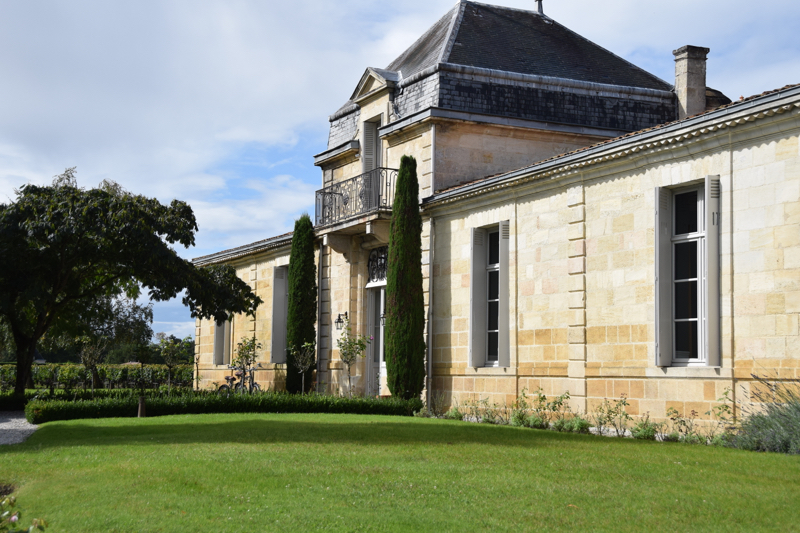 What's Remained?
Thank goodness the attention to detail and the countryside hospitality is as wonderful as ever. The efficient concierge made appointments for us in advance of our arrival to visit important local wineries and helped us with, difficult to get, Sunday evening restaurant reservations at a charming spot nearby. (More about these adventures in future posts.) We had an early "ugly hour" departure from the hotel headed to the train station back in the city of Bordeaux. The kind staff made a small picnic for the ride of breads and butter, bottles of water and to-go cups piping hot coffee. From the easy check-in to the hospitable departure, our visit to the updated Château Cordeillan-Bages was everything we hoped for and more.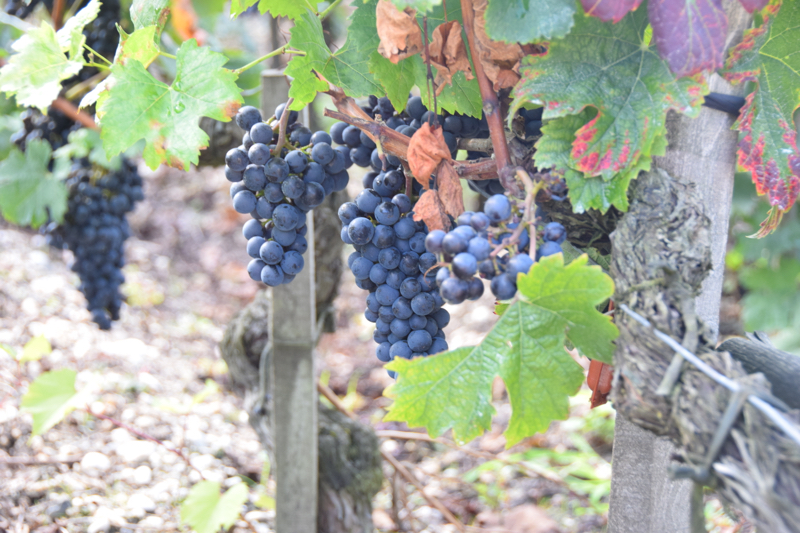 Château Cordeillan-Bages
Route des Châteaux
33250 Pauillac
Tel: +33(0)5 56 59 24 24
Fax: +33(0)5 56 59 01 89
Just so you know, the meal was gratis, but as always, the opinions are my own.