02 Dec

Ambitious Day One Sightseeing in Cannes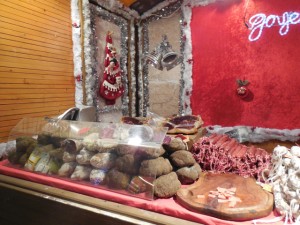 After 24+ hours of non-stop travel to Cannes, it seemed like a good idea to head out into the fresh air for a vigorous walk to get the lay of the land, verses taking a nap before my 6:00pm International Luxury Travel Market kickoff evening. The Tourism Office in Cannes provided a lovely tour guide, Karin for me today to enjoy the 20 minute boat ride out to Île Saint Honorat where the working Abbey remains today.
I will write more about the serene experience I had today later. Suffice to say, sightseeing in Cannes exceeded my expectations and I cannot wait to discover even more about this charming city on the Côte d'Azur. It is after midnight here in France and I am too tired to editorialize, but here's some snapshots of today's activities:
All photos are the property of The Weekend In Paris. Must obtain permission before use.