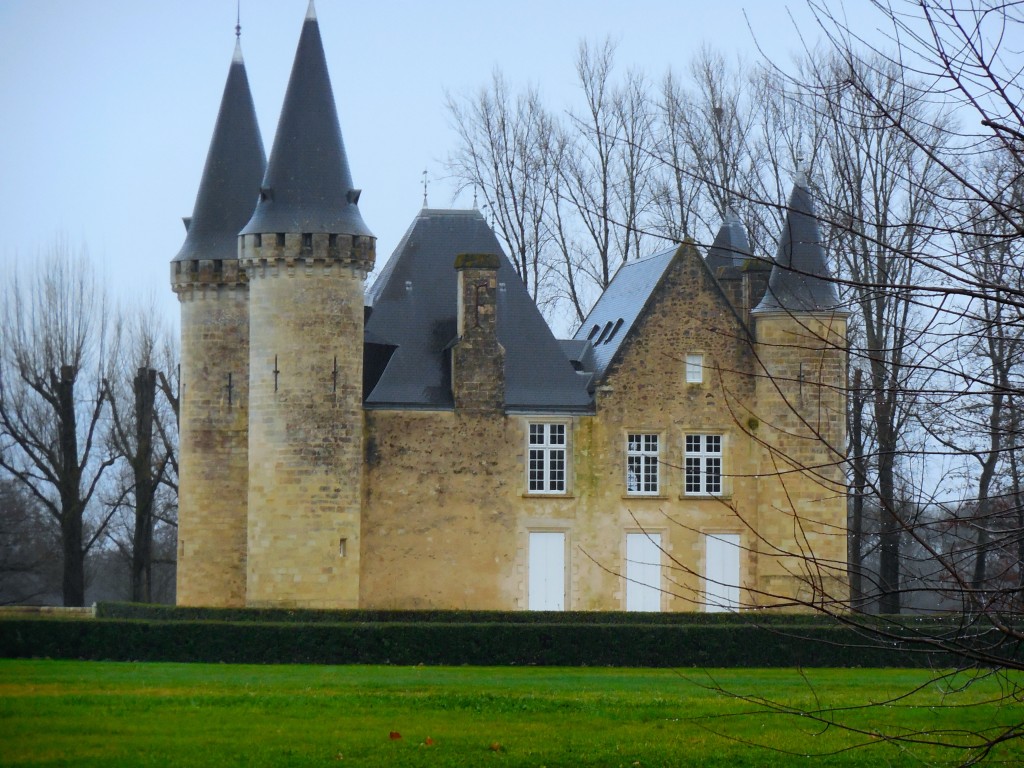 Chateau d'Agassac
The advantages of using a private wine guide in Bordeaux are tremendous. With over 300,000 acres of Bordeaux vineyards to cover, wine enthusiasts will benefit greatly from narrowing down the scope of a visit to France's most prestigious wine country. Private wine guides, like Dominque Garcia of Les Sommeliers et Les Vignerons (The Sommeliers and the Winemakers) customize itineraries to fit the needs of individuals and groups. Here are some of the ways guides make a visit to Bordeaux easier.
Inside Scoop Most wine drinkers interested in visiting Bordeaux have formed opinions about which brands and vintages they prefer. Private wine guides can arrange for tastings at your favorite Chateaux where you go from one fabulous castle to another without backtracking or wasting precious time. They save you time by knowing the various vintners' hours of operation and locations and can put together an itinerary that suits your schedule and maximizes the amount of visits you can make in a day. I knew ahead of time that Chateaux Margaux was closed during my February visit, however, Dominique took a swing by there and allowed me to try to bust down the enormous gates. A girl can try, right? I got goosebumps seeing the home of one of the great loves of my life – Premier Grand Cru Margaux 1982. While Chateaux Margaux was closed, my new love was perfectly free due to the connections Dominique had with the vintners at Pontet-Canet. Not only did I get a grand tour of the vineyards, I was given a lesson on the biodynamic way of growing grapes from the one of the owners Melanie Tesseron. Learning the history of the wines from Melanie made me love their grapes even more. There is no way I would have had that experience on a group tour!
Souvenirs – Wine and More Each country has rules about how much wine you can bring back in your luggage – consult the duty free rules prior to your trip. Private wine guides can do advanced planning if you let them know that stocking up on your wine cellar is part of your mission. They can make suggestions of which vineyards to visit to add new items to your collection and will know which vintners are set up to ship directly to your home. Wine from France is not duty free, only one American liter is duty free. According to the U.S. Customs and Border Protection website, you must be at least 21 years old and it must be for personal use and not for sale. Also, individual states have regulations about whether you can bring in alcohol from another country. The official website states, "However, states may allow you to bring back more than one liter, but you will have to pay any applicable Customs duty and IRT. For example, your exemption is $800 and you bring back three liters of wine and nothing else, two of those liters will be dutiable and IR taxed." To read the entire directive, click here: U.S. Duty Information Personally, I declare what I purchase and believe that the 3% duty tax is a small price to pay for being honest. Many customs agents will forgive the fee if you go over the one liter, if you declare it ahead of time. Transportation High season traffic can make any reasonable person cranky, so leave the driving to the professionals who will wisk you around the area easily. Besides, by not driving, oenophiles can leave less in the spittoon and swallow more nectar of the Gods during tastings. The French have very strict drinking and driving laws. There are no two ways about it, you drink, you drive, you will be in serious trouble.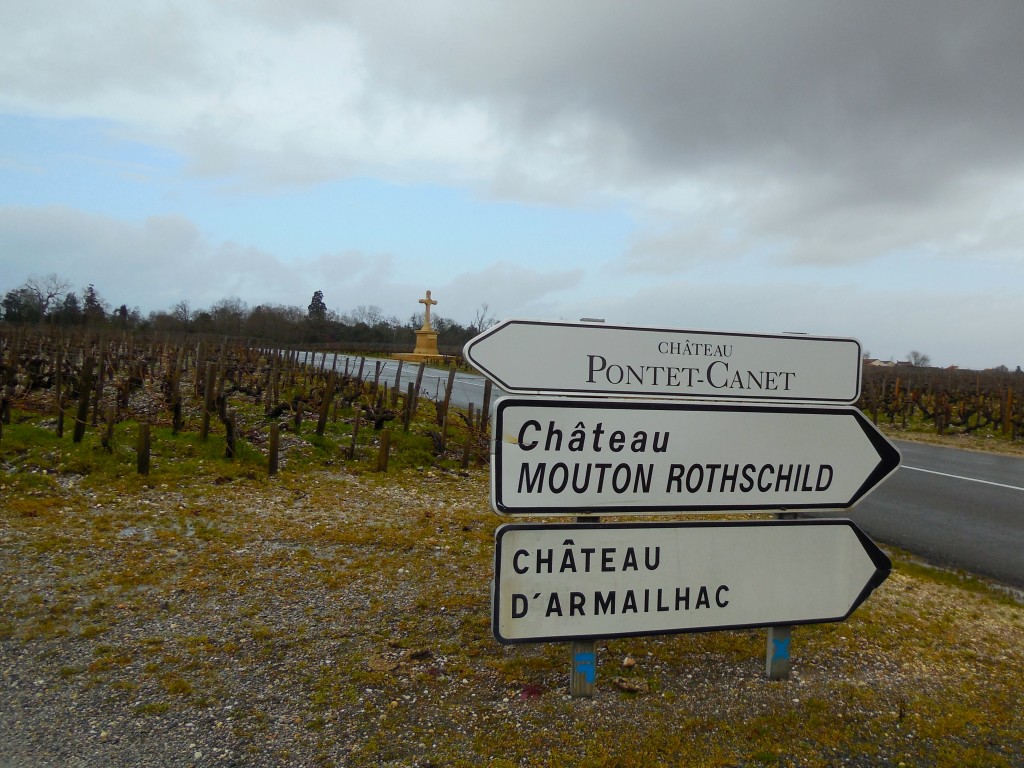 Navigating the Wine Region Novices will benefit from learning a bit about the history and geography of this important wine region through local guides. Frequent visitors will appreciate weeding out areas they have been to previously that would be normally covered by group tours. Bordeaux is naturally divided by the Gironde Estuary into a Left Bank area that includes the Médoc and Graves regions and a Right Bank area which includes the Libournais, Bourg and Blaye regions. The Médoc is itself divided into Haut-Médoc (the southern portion) and Bas-Médoc (the northern portion). Beyond this, there are various sub-regions of the wine area that are mostly accessible via old country roads with only one way in and one way out. Professional guides plan routes designed to navigate the area in the most efficient way possible. Crossing from one bank to another can be challenging traffic-wise and down right frustrating during the rainy season when the waters wash over the road resulting in road closures. I saw this first hand in February in Médoc. Dominique knows the area like the back of his hand, saving us valuable time by rerouting us around the swollen river banks and lane closures. Alternative back roads kept us on schedule so I did not miss any wine tasting opportunities.
Beyond Wine – Food and Photos Most professional wine guides will also give you insight into where the most photographic castles are located and allow you to deviate from the route or make an impromptu stop to snap a pic along the way. While most people go to Bordeaux to sample the local fruits of the vines, many return because they find the area so incredibly picturesque. Chateaux's come in all different shapes and sizes and are set against amazing backdrops of rows and rows of luscious grapes and greenery. Definitely bring your camera along with your tastebuds to document the beauty. Our guide Dominique Garcia also knew some perfect low-key authentic French bistros and places to grab delicious sweet treats. One cannot sip wine all day and skip meals. It's simply not done. Instead of being herded into a large establishment with a group tour, private guides can show you Bordeaux's hidden gems like Le Village de Bages at Chateau Lynch-Bages. The village was revived into a thriving community in the heart of the Pauillac region. In addition to hosting festivals and cooking classes, it is a place to enjoy a meal at the bistro, gourmet foods and wines to take home and fresh baked pastries at the traditional bakery. Dominique introduced me to the world-traveling, effervescent Jean-Michel Cazes of Lynch-Bages fame, another perk of using a private wine guide.
Off the beaten path, Le Lion d'Or (11 rte de Pauillac 
33460 Arcins) is a charming bistro in Médoc. Chef Barbier's cuisine is quintessentially French without the fussiness. The petit restaurant lacks pretense and the menu is home cooking at its finest. Foreigners should take care to respect the old world tradition of this place and know that Chef Barbier is serious about his cooking, but has a great sense of humor as well. Gruff on the outside, but soft on the inside, he is full of humor and smiles. His yelling in the kitchen is all part of the act. The wine list is full of wonderful vintages from nearby chateaux. Do take advantage of having a chauffeur and imbibe with a glass of Lynch-Bages, Kirwin or Pontet-Canet while dining here. Oh, and don't be surprised who might be seated at the table next to you. It just might be the winemakers of those fantastic labels – the great food and entertainment makes Le Lion d'Or a local celebrity lunch hangout.
Huge thanks to Dominique Garcia for a wonderful day of wine tasting and history. It was great fun to meet this accomplished sommelier and I appreciate his gratis tour of Bordeaux. His help was invaluable on my Bordeaux mission and I look forward to seeing him again in the fall. The opinions in this piece are, as always, my own.
All photos are the property of The Weekend In Paris. Must obtain permission before use.