16 Apr

Bostonians are Patriots by Nature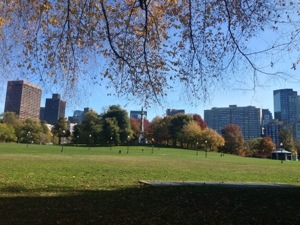 I grew up on the South Shore of Boston and went into the city whenever possible. I lived in Cambridge for a couple of years after a few years in Europe. I lived in the Midwest for college years and now reside in Texas and Rhode Island for the summer. Paris may be one of my favorite cities, but Boston is synonymous with HOME and is where my heart is. Maybe I wouldn't appreciate it as much if I wasn't forced to leave – kicking and screaming – to move to the south for Mr. Weekend In Paris' job. They say absence makes the heart grow fonder and I am sure this is true in my case.
I have always been proud that Boston produces more Marines than any other city in the US. Bostonians are Patriots by nature. Thank God for our history which has known war and peace and always fights back. I read a great quote today from a Boston psychologist, "Liberty is a Marathon" and that seems appropriate for this tragedy.
God Bless the victims and all those who love them and God Bless Boston and all who protect her.
To donate to organizations which help victims directly please donate through fundraise.com which is doing this fundraising for free! I work for them and know that they are a fantastic company driven by entrepreneurs whose philosophy is all about making the world a better place. Follow this link and donate; I just did! Click here: Boston Marathon Victim Fundraising