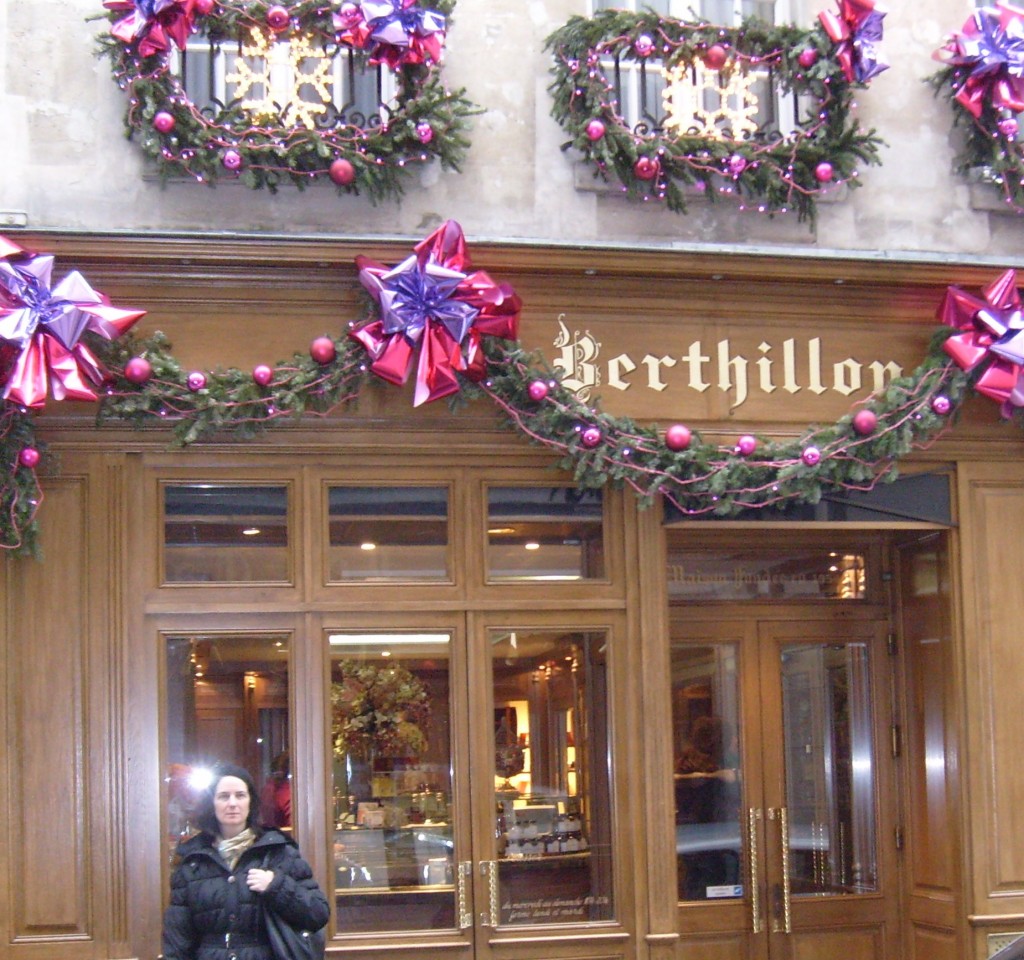 I scream, you scream, we all scream for Berthillon ice cream! Maison Berthillon has been serving the best ice cream and sorbets in Europe since 1954 from its wonderful location at 31 Rue Saint-Louis en l'Île on the quaint island of Île Saint-Louis. They have a wonderful tea room (think old fashion ice cream parlor) where you can relax and enjoy your choice of one of the 15 flavors of their delicious frosty treats. They also sell some fabulous sweets such as flavored honey, fruity lollipops and decadent chocolate sauce which make great souvenirs. A word of caution, wrap the chocolate sauces well before packing as the pressure during the flight may pop the seal and leave you with a huge, but tasty mess in your luggage.
For sure I am only one of a 1,000 bloggers to write about Berthillon, but it just wouldn't be fair to ignore the fact that it's one of my favorite spots in Paris and is always part of my Sunday stroll routine. You can find Berthillon ice cream served at many petit cafés in Paris, but there is something about their charming tea room that makes the experience much more enjoyable. If it is too crowded, stroll the streets of the island window shopping while licking to your heart's content.
---
Location
31 rue saint louis en l'ile, 75004 Paris, France
---
All photos are property of Weekend In Paris. Must obtain permission before use.