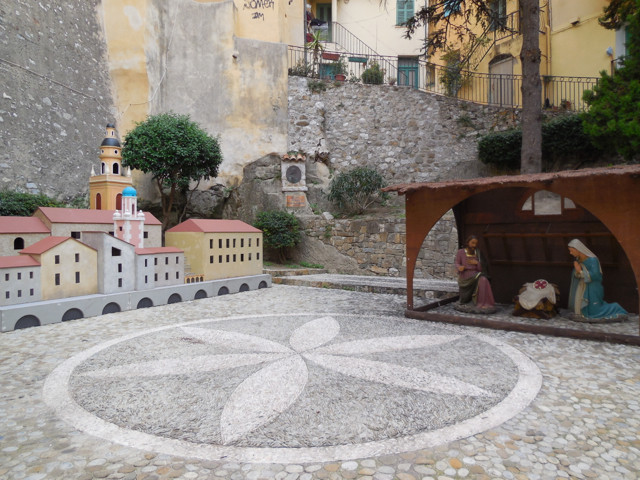 The third of my Christmas markets in France, Menton was a place I had never heard of until my Parisian friends Michael and Marlys announced they were moving there. I was in Monte Carlo and could not pass up the chance to visit this adorable couple in nearby Menton. They met me in Monaco and we traveled together by astonishingly cheap bus (1.50€) for an afternoon of Christmas market shopping and local sight-seeing.
Best Christmas Nativity Scene
The best, most wonderful Christmas Creche on display was in Menton, close to the markets. Its simplicity, combined with the gorgeous colorful architecture surrounding it, made this peaceful corner in Menton one of my favorite stops in the Côte d'Azur. I loved that the Creche was placed next to a replica of the village of Menton and that the entire scene was modest and beautiful like the locals themselves.