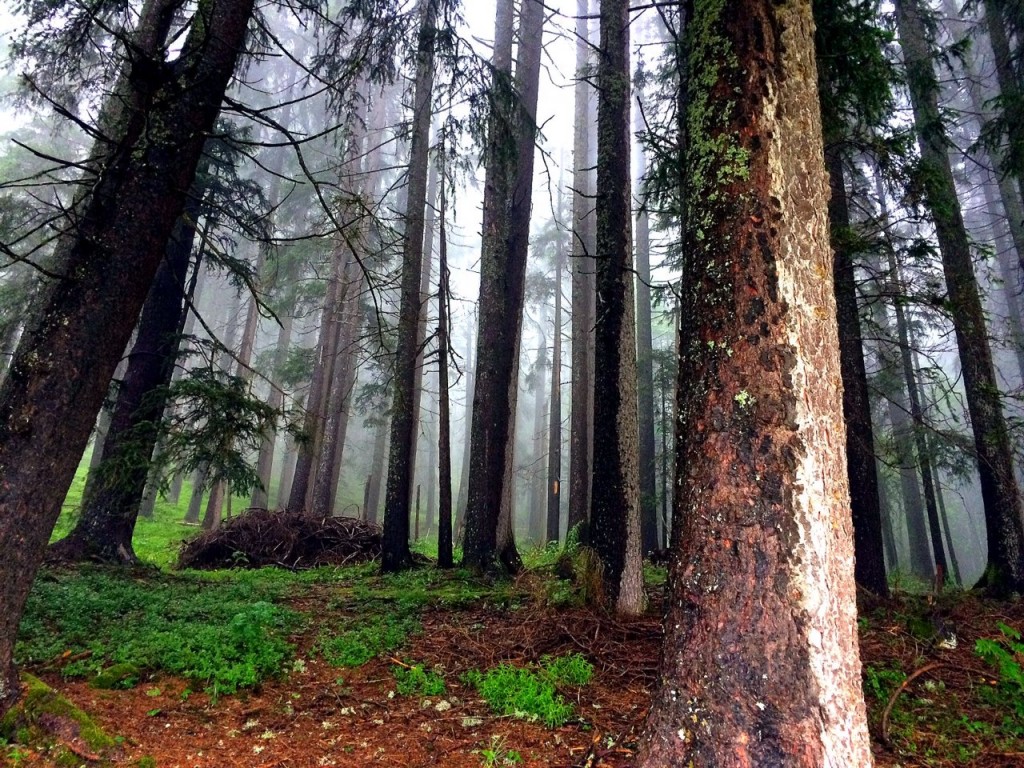 Hiking in the rain was surprisingly fun! A rainy day in France is better than a sunny one in most places. Megève, France has a multitude of activities, both indoor and outdoor, to keep visitors chipper no matter the weather. So far it has been rainy on and off since my arrival yesterday, but I have hardly noticed. Between shopping, touring the local sights and hiking today in the mountains it has been an absolute pleasure spending time here with Best of the Alps – a European collaboration of the twelve world famous tourist destinations of the Alps – Chamonix Mont-Blanc, Cortina d'Ampezzo, Davos, Garmisch-Partenkirchen, Grindelwald, Kitzbühel, Lech Zürs am Arlberg, Megève, Seefeld, St. Anton am Arlberg, St. Moritz and Zermatt.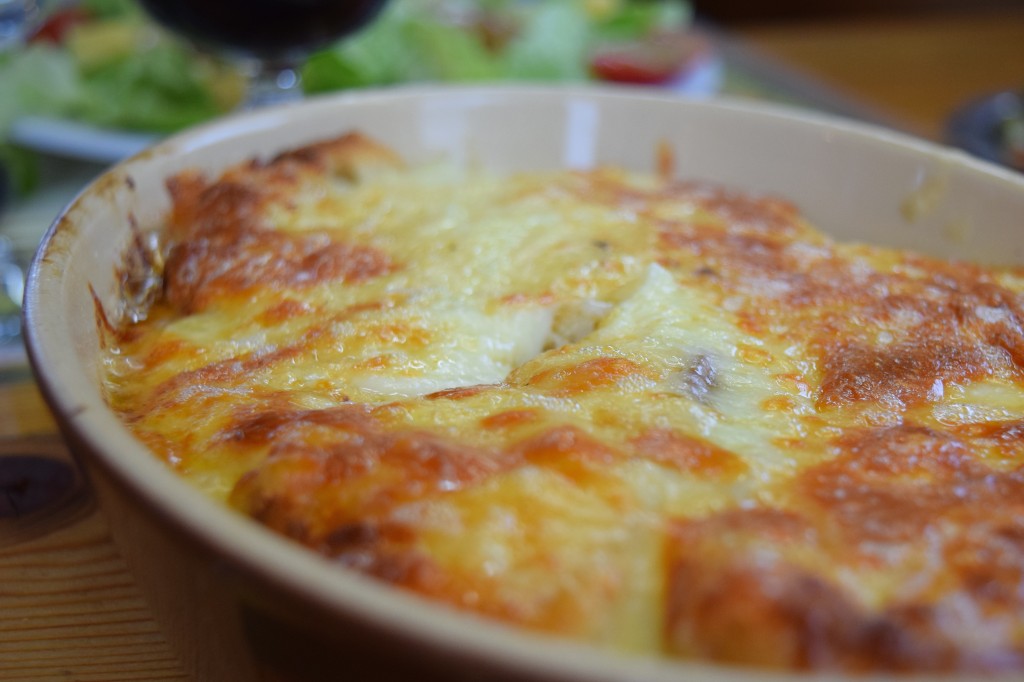 Today's hike was meant to be a trek uphill to capture a peek at the majestic Mont Blanc. Unfortunately the clouds were too low and the view was obstructed by the dense fog and low-lying precipitation, however the exercise was much needed because lunch on the mountain at La P'tite Ravine was a caloric cornucopia of monumental proportions. Bread bathed in hot melted cheese along with a caramel cream concoction for dessert was well worth the thigh burning ascension.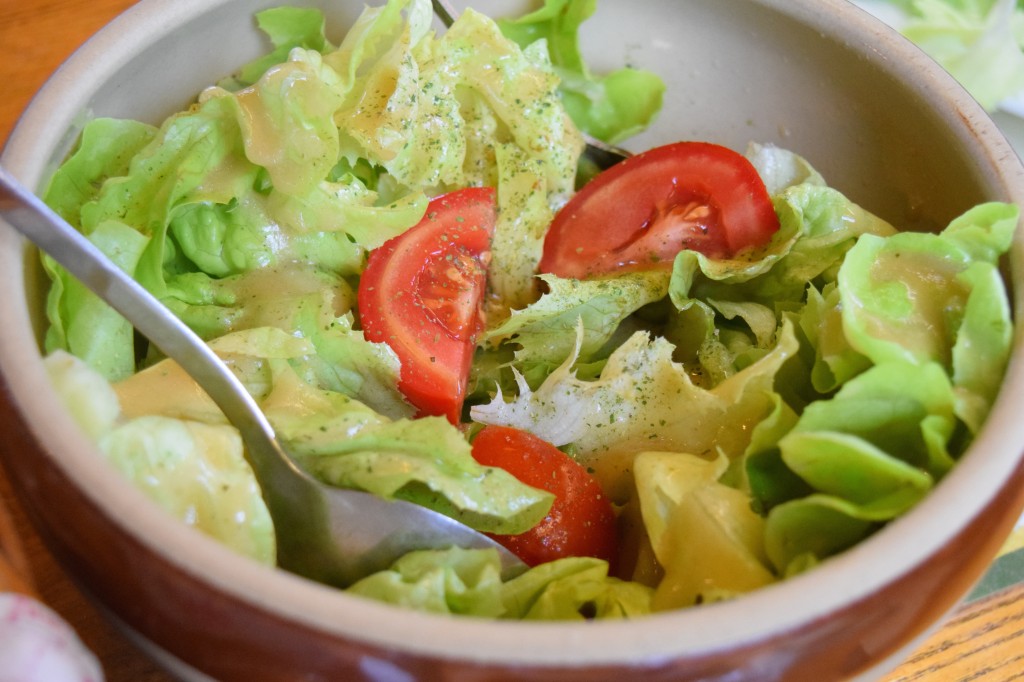 Buttery lettuce with vine ripened tomatoes dressed in a simple French vinaigrette was the only healthy portion consumed thus far today. The simple salad dressing was so tasty – how do they do it? I swear we Americans are spoiled with dozens of options lining the grocery store shelves. Everyone is in search of the perfect way to make veggies taste good, but the French know that covering up nature is not the way to go. I want the recipe!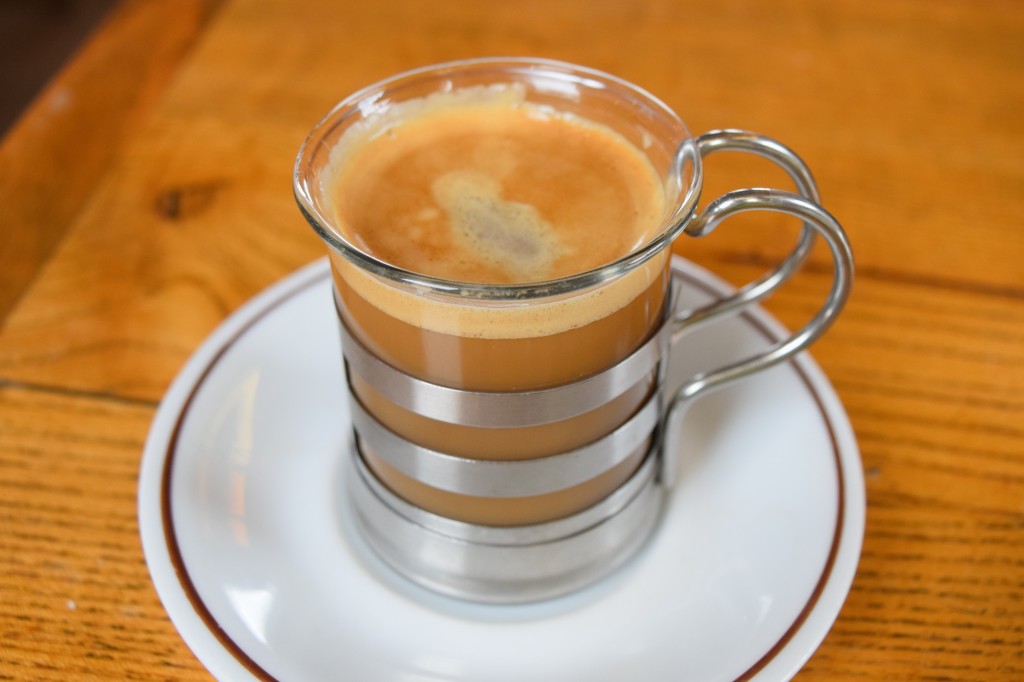 A coffee to end the meal, served in a glass with a silver base and accents. Oh so French and oh so good!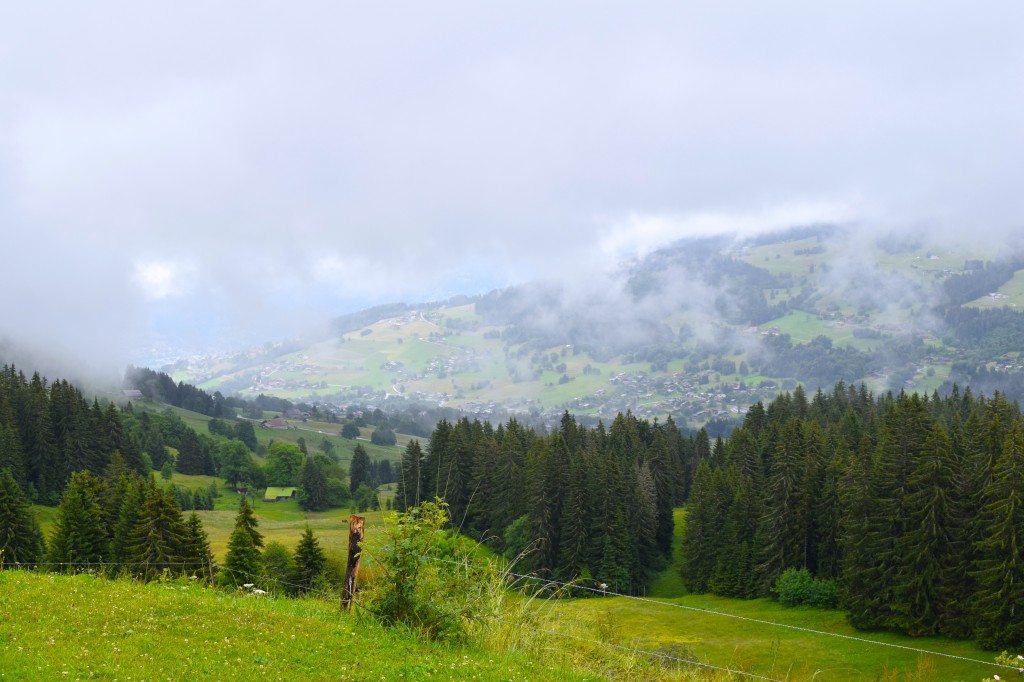 After lunch the hike down was easier than the one upwards. Of course the beauty of Megève could not help but peek out from the clouds to reveal itself to us. Green pastures dotted with enormous horses who plow the fields and cattle that provide sweet tasting milk were aplenty.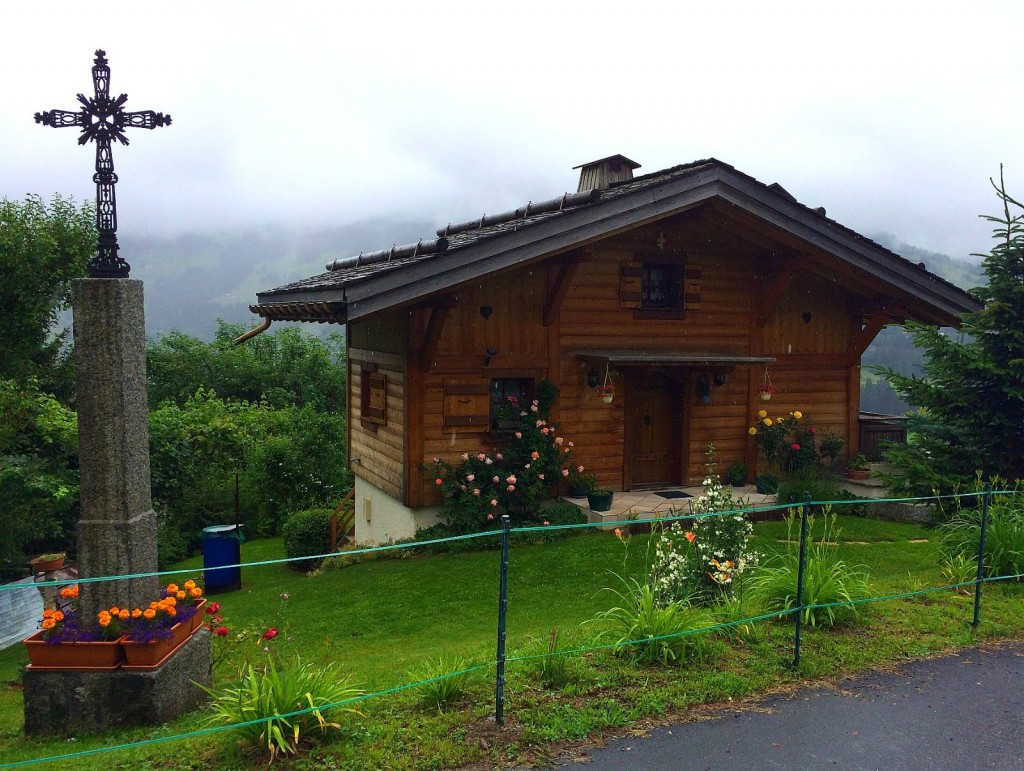 Summer homes and ski chalets abound in Megève. It is where the Saudi Royal family chooses to spend their ski holidays. It's no wonder they do, for the town has several Michelin-rated restaurants, upscale shopping and nightlife to boot. Houses are spread out in the hills affording privacy and views to die for. Hopefully I will get an opportunity to see more of the scenery when the rain stops. Fingers crossed!
Special thanks go to Megève Tourism for planning my time here and for booking me with Géraldine Seigneur, tour guide extraordinaire from Trek Ski Tours.
All photos are the property of The Weekend In Paris. Must obtain permission before use.