19 Aug

Win a Free Trip to Paris for Two! Fat Tire Paris Giveaway!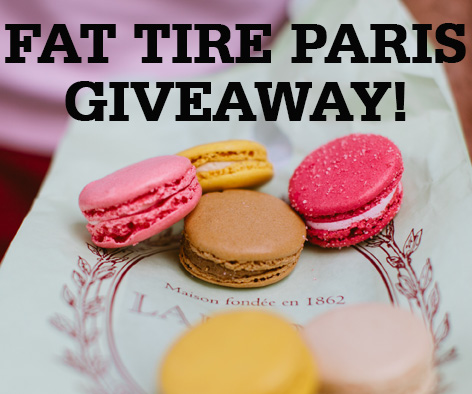 If you love macaroons and love the idea of sampling every flavor the City of Light offers, then you simply must enter this contest by Fat Tire Paris to win a FREE trip to Paris for two. With just a few clicks on your laptop, smart phone or desktop you could be on your way to winning this fabulous prize vacation which includes your airfare, accommodations, and a customized itinerary that you will love. Although I am already headed to Paris next week, I've entered and so should you! 
Sure Fat Tire Paris began as a bike tour company, but they have evolved into so much more. I have personally taken advantage of their Easy Pass Tours Skip the Line program where I breezed past the hundreds of other tourists queueing up to go up the Eiffel Tower in the summertime. In addition, they also offer Segway tours (which I am personally dying to try) and Classic Walk tours. While I don't have the specifics, I am sure that one or all of these options will be included in your customized itinerary should you win the top prize.
Click on the photo below and follow the link which shows you how to enter for a chance to win this dream vacation: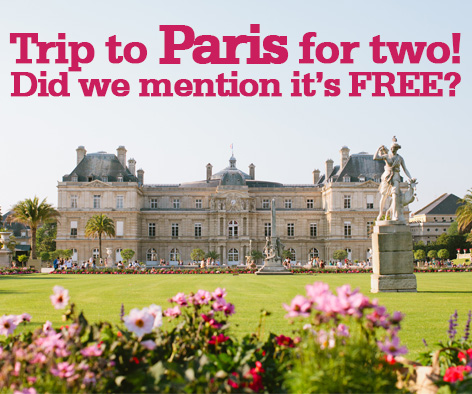 We all can't be winners, so for those of us who must go to Paris the old fashion way – raiding the piggy banks for the airfare, spending loads of money on hotels and planning everything ourselves, we can at least know that Fat Tire Paris will be there to help make it a great experience when we arrive.
For more information, click here: Fat Tire Paris
Bonne chance, good luck!
Photos courtesy of Fat Tire Paris. Must obtain permission before use.