25 Jul

New Uniforms = Happy United Airlines Flight Attendants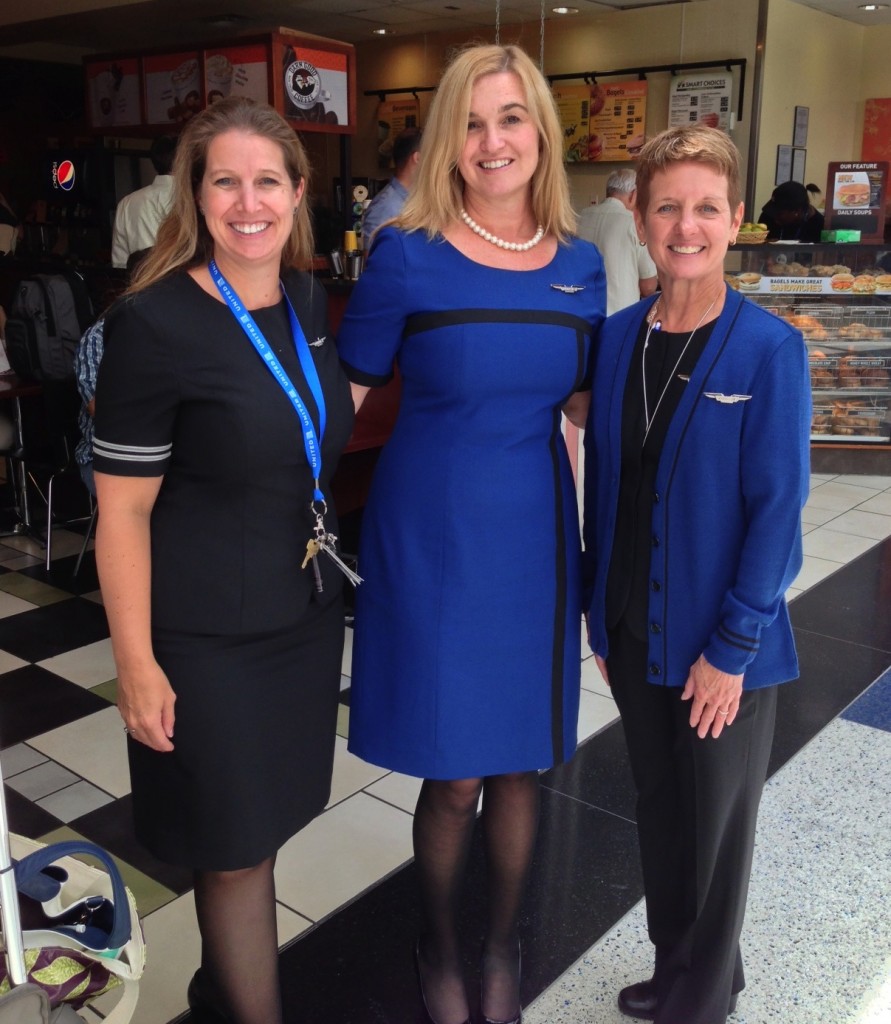 Here's a shout out to a group of happy United Airlines flight attendants  that I bumped into a few weeks ago in the Houston Intercontinental Airport. They were a happy bunch of gals rocking the new looks and embracing change in a big way. How refreshing! It made me want to switch our flight to be with this enthusiastic crew.
From left to right: Colleen Cox who opted for the two piece black skirt and short sleeve jacket look, Lisa Romano who paired the bright blue shift dress with black off-center stripes with black sheer hose and black pumps, Janie Pond who chose a more casual and comfortable pair of black trousers with a matching black shirt topped off with the signature blue cardigan with black stripe details down the front and on the sleeves.
Thanks ladies! May all your flights be smooth and all your passengers low maintenance…
Photo property of The Weekend In Paris. Must obtain permission before use.