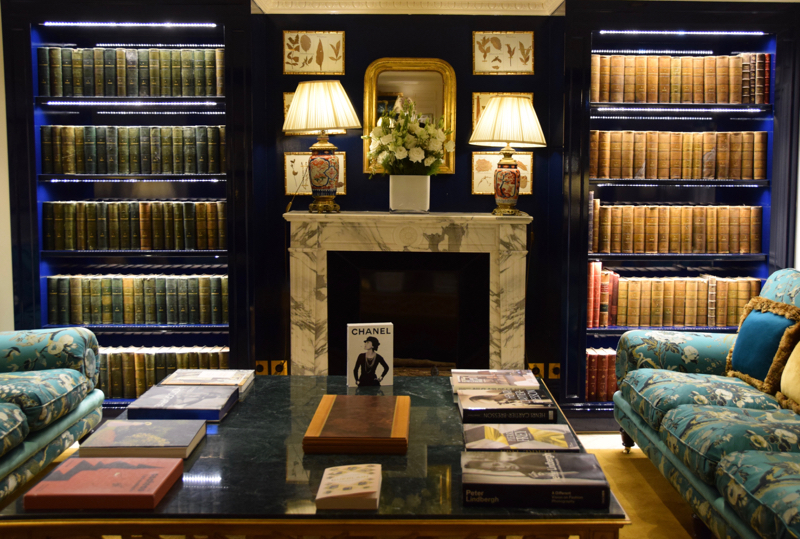 21 May

Newly Renovated Small Luxury Hotel Relais Christine Paris

In the heart of the Left Bank, Small Luxury Hotel Relais Christine Paris has been renovated beautifully. I've always loved the location. It is walking distance to my favorite one-of-a-kind boutiques and the best outdoor cafés for people watching. I also adore that it's on a quiet side street away from the traffic and nighttime reverie noises.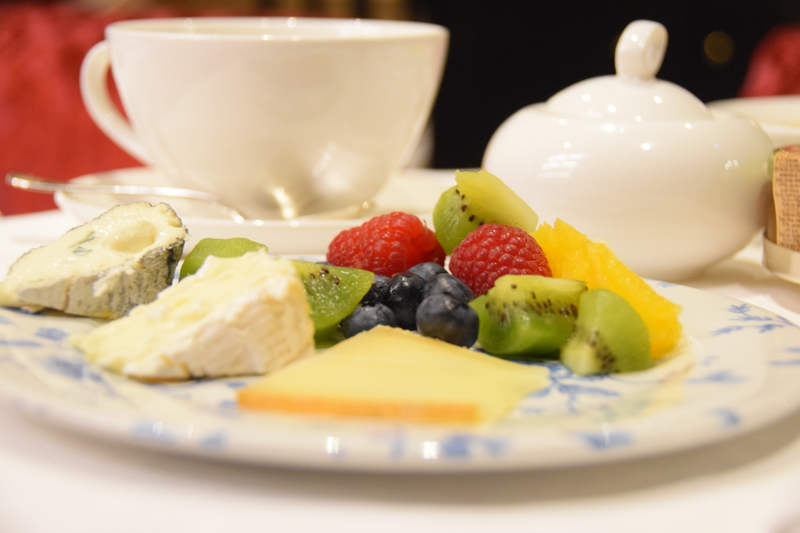 What's New?
The former living room area has been vastly expanded and divided into gorgeous salons. A low-key breakfast room used to be located in the basement under 13thcentury vaulted ceilings that I found charming, but limiting and is now upstairs and major league upgraded. Half of the dining area boasts comfortable couches and low tables, perfect for afternoon tea service and the other half has traditional linen tablecloth seating with two separate elegantly decorated rooms off to the side should people want to book private dining spaces. Before, the breakfast menu was delicious but narrow and now with extensive buffet sideboard space the menu has exploded with amazing choices. They serve everything from French classic crepes to international cuisine. The fresh fruit options are particularly impressive.
A sophisticated library was added with cozy seating and fireplace for splendid ambiance is separated from the living room via open-ended bookcases allowing for smaller gatherings with a larger room feeling.
With the breakfast room relocated, Spa Guerlain has taken over that space allowing them to expand their offerings – two treatment rooms, state-of-the-art exercise room, Jacuzzi, sauna and spa lounge for relaxation.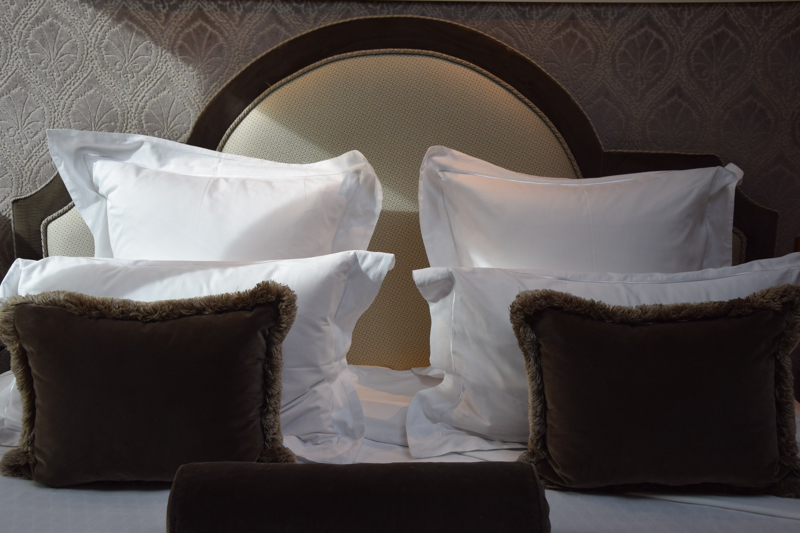 Relais Christine hotel rooms and suites have been modernized, redecorated, and in some cases reconfigured to maximize previously underutilized spaces. Cararra marble bathrooms with updated fixtures now match the chic décor of the rooms. I love that each room has its own personality – from bold colors, wild stripes and patterns to soft palettes and gentle fabrics there is something for every discerning guest to enjoy.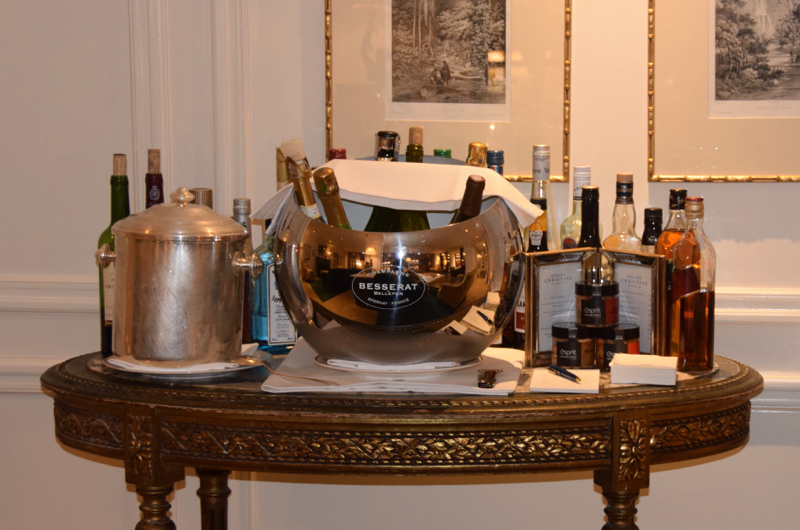 What's Remained the Same?
Thank goodness they kept the longstanding tradition of an Honor Bar. Champagne on ice, cocktails and wine are self-serve in the living room 24/7. Simply fill out a chit by the ice bucket and drink at your leisure – tip yourself generously if you've poured the perfect libation.
I always look forward to the customary box of Angelina buttery biscuits (cookies) with milk chocolate at Relais Christine. Forever promising myself that I will bring it home to share, I have somehow never managed to accomplish that goal. C'est la vie!
Hospitality is the trademark of this boutique hotel so I am thrilled to report it is as hospitable as ever. A rarity in Paris, they offer complimentary valet parking in their private garage and charging stations for electric cars – Tesla's are most welcome! One of these days I will be brave enough to take advantage of the complimentary bicycles and take a spin around the Left Bank avec helmet of course.
Friendly and knowledgeable Clefs d'Or (Gold Key Concierges) are available 24/7 as is room service.
Tips to Make Your Stay Most Enjoyable
Reserve bikes in advance, particularly in the summer months.
Rooms with private gardens go quickly so again, book well ahead.
Remember rooms are usually not ready until the afternoon. A good idea is to book a jet-lag relief massage at the spa where you can also refresh and change and then head out for a nice lunch.
3, rue Christine 75006 Paris
+33 1 40 51 60 80
Although my stay was gratis, the opinions, as always, are my own.