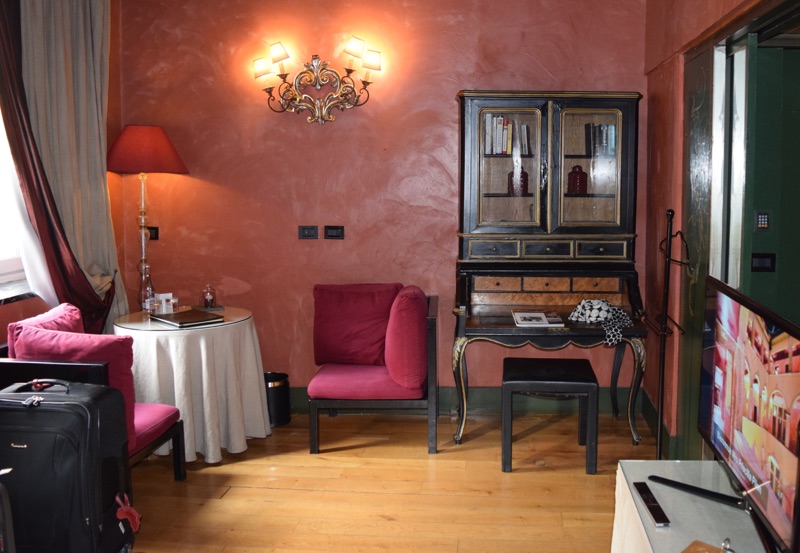 04 Oct

Romance in Lyon Hotel Cour des Loges

Romance in Lyon: A family of entrepreneurs makes up the Maisons & Hotels Sibuet team whose vision for the boutique hotel Cour des Loges Lyon reflects a "mixture of history and modernity." An homage to the Italian Renaissance, the five-star property maintains the integrity of its past yet spoils guests with upscale amenities.

The sixty guest rooms are situated around an internal courtyard and many designs reminiscent of opera boxes. Interiors of the rooms are designed with rich fabric, period pieces of furniture and original masterpieces that evoke an esprit de corps of the romantic period yet manage to avoid feeling cliché. Well-appointed and certainly comfy, each room is unique in layout and design – no cookie cutter décor here.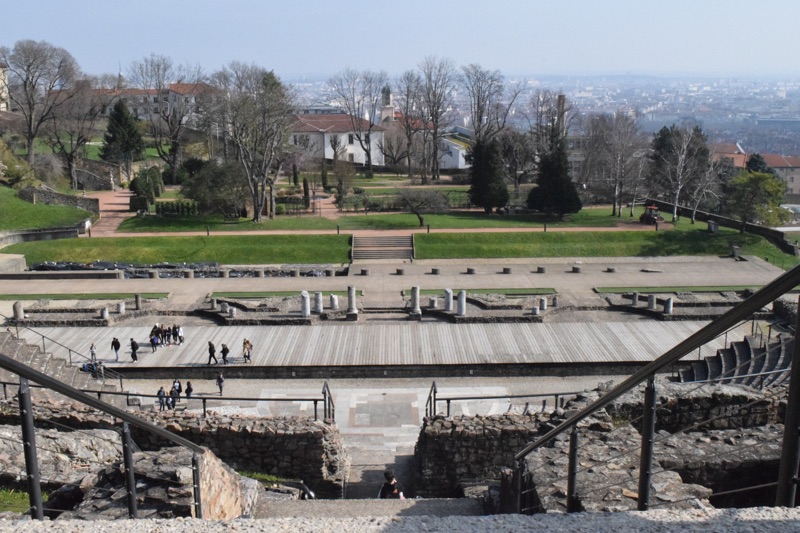 To understand the timelessness of Cours des Loges I took a self-guided tour of Vieux-Lyon (old town) first. Every step was a delight despite the steep vertical inclines to reach the summit of Fouvier. From this vantage point it is easy to see how the ancient Roman architecture influences the landscape. Theater ruins and narrow cobblestone streets set the tone for a walk through history.
As Lyon is the foodie capital of France, naturally epicurean delights are an integral part of the experience at Cour des Loges. Cooking classes, private dinners and wine tastings are but three ways to enjoy the cuisine of Michelin-star chef Anthony Bonnet. Romantic entrée dishes at restaurant Les Loges are comprised of in-season, local fresh ingredients plated as beautifully as the atmosphere – indoor courtyard with original Florentine stone under ageless archways and a 55 foot glass dome ceiling that twinkles with stars on cloudless nights. The Café-Epicerie is a delightful bistro. I appreciated the casual atmosphere and cozy feeling and the authentically French good home-cooking flavors.
The bar area was both modern and timeless, however, there are two other salons that provide a distinctly intimate and old-world ambiance. Cigar connoisseurs will enjoy selecting fine cigars from the humidor and puffing away settled into the soft, worn leather sitting chairs.
In quite a contrast to the rest of the property, the Pure Altitude spa is all about sophisticated modernity and natural peace. Clean lines and loads of light fill the spaces and incorporate their signature elements of wood, fire, stone, plants and water. Calming treatments are more my style, but for those who wish to break up relaxation with exertion, a splendid workout room has many devices to torture oneself.
Of note, the hanging gardens patio area above the spa and cut into the steep hilltop behind the hotel. An oasis in the medieval city, the green space was filled with glorious fragrances of blooming flowers and a hint of sweet smelling honey. The hives above provide fresh nectar, which I am told, is an important ingredient now incorporated into dishes by Chef Bonnet. Note to self, visit again and taste some of this homegrown delicacy for myself.
Cour des Loges: 6, rue du Boeuf 69005 Lyon, France
Although I was a guest of the hotel my opinions are, as always, my own.