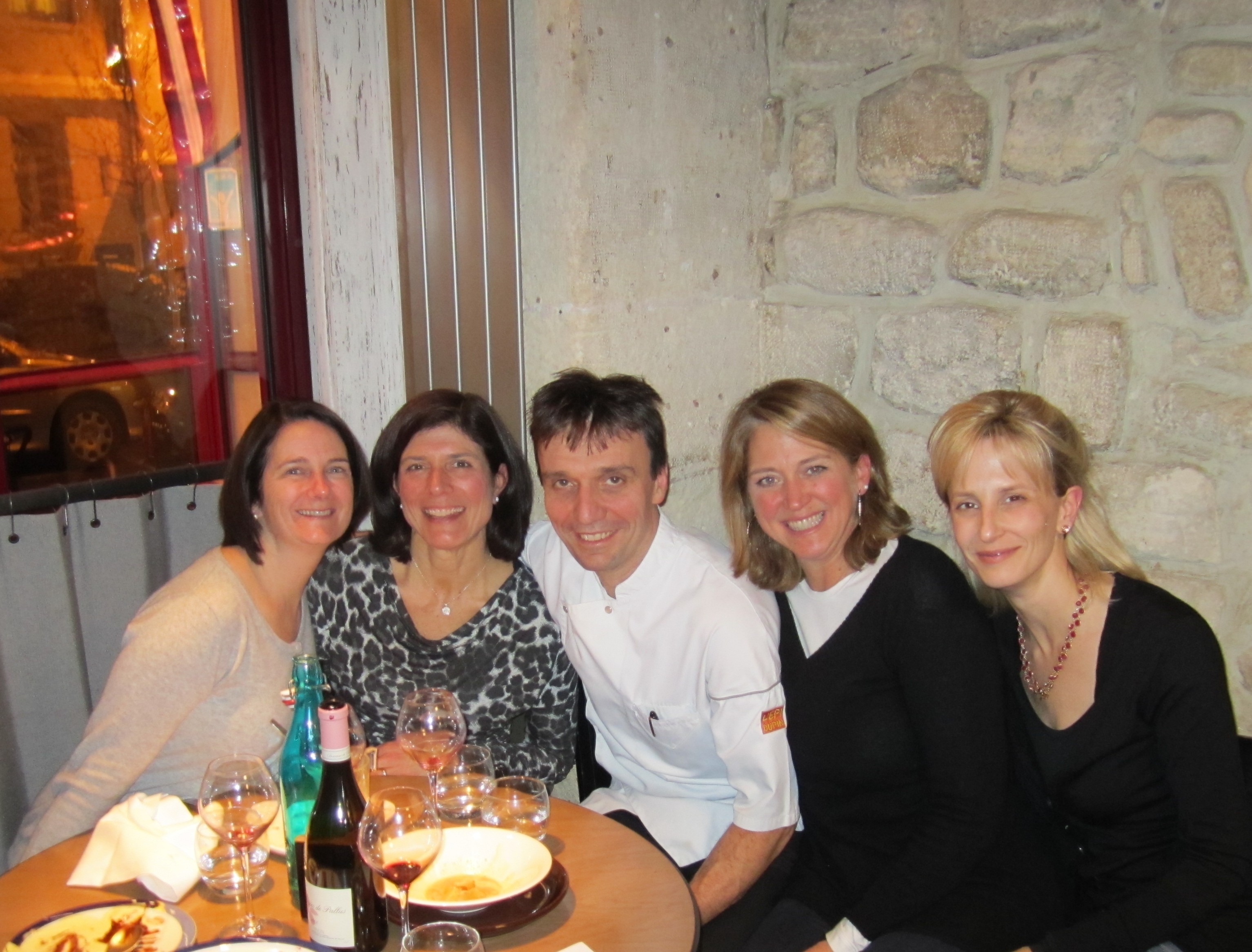 25 Feb

Restaurant L'Epi Dupin, Part Deux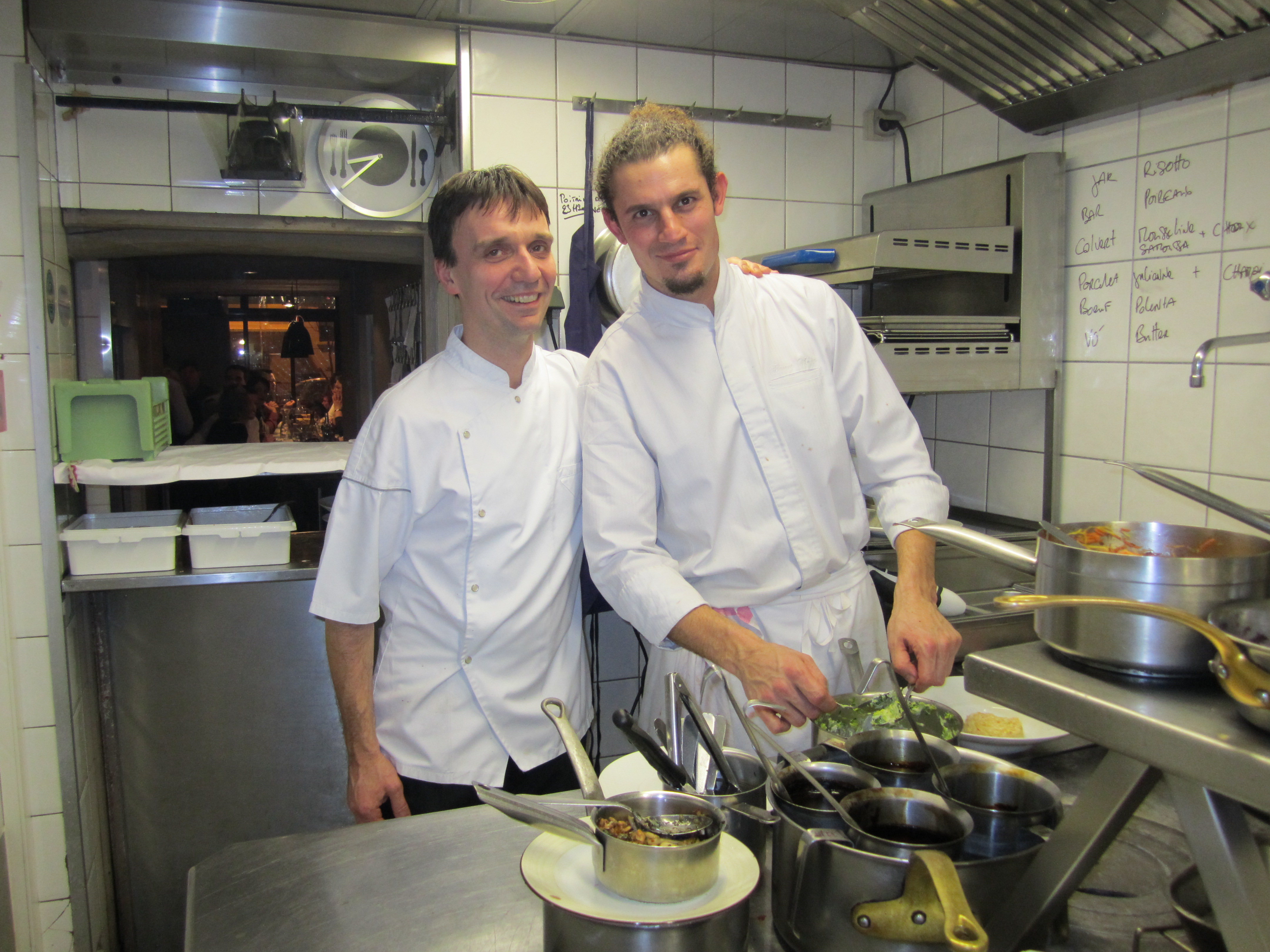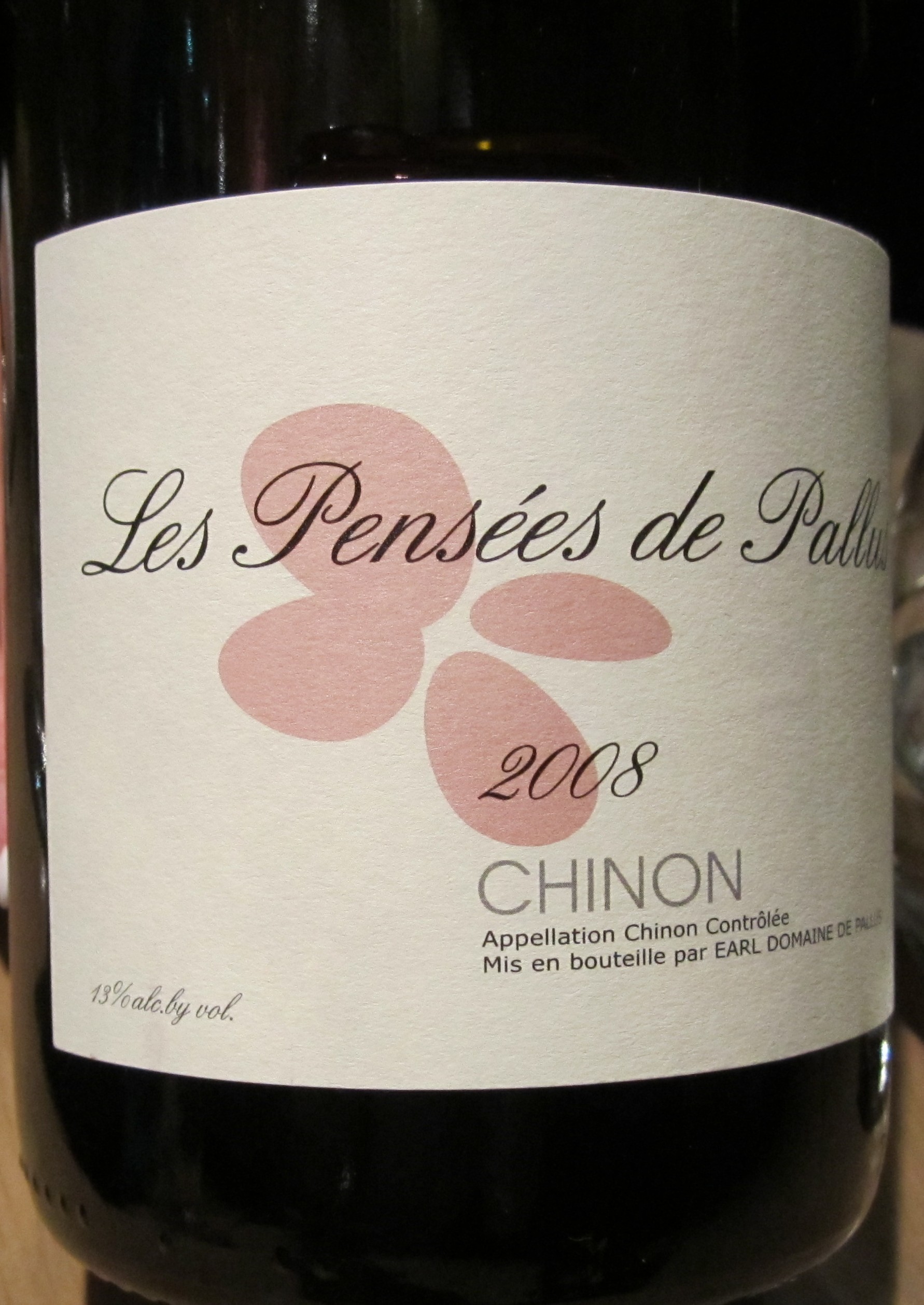 Last year I raved about a quaint but hip restaurant near Le Bon Marché called L'Epi Dupin.  Because I loved it last year, there was a risk in returning to the scene of culinary perfection.  I've watched enough episodes of Top Chef Masters to know that the best of the Culinary Gods can have "off days" and "off dishes" that are unworthy of serving my beloved Labrador Boomer.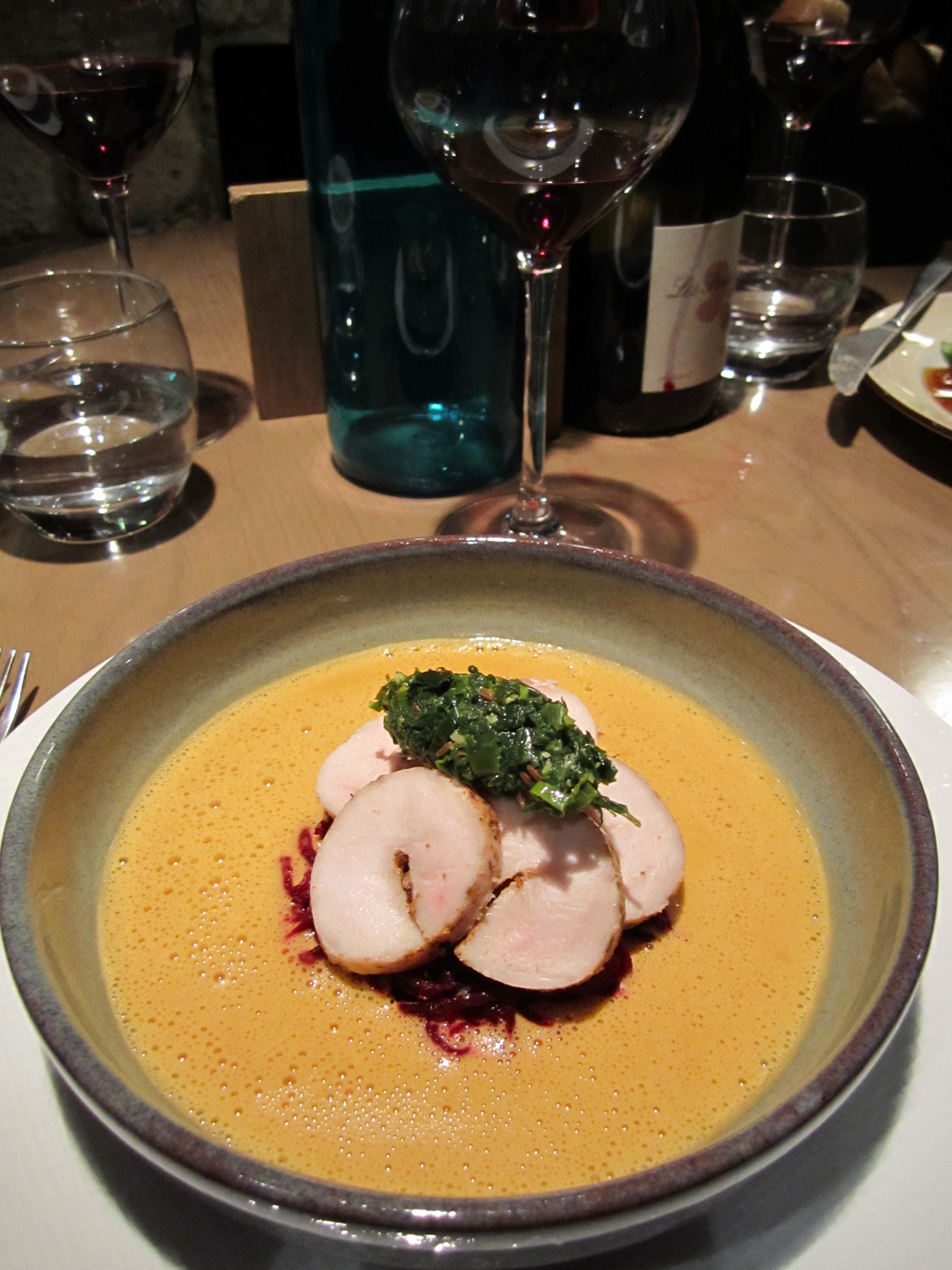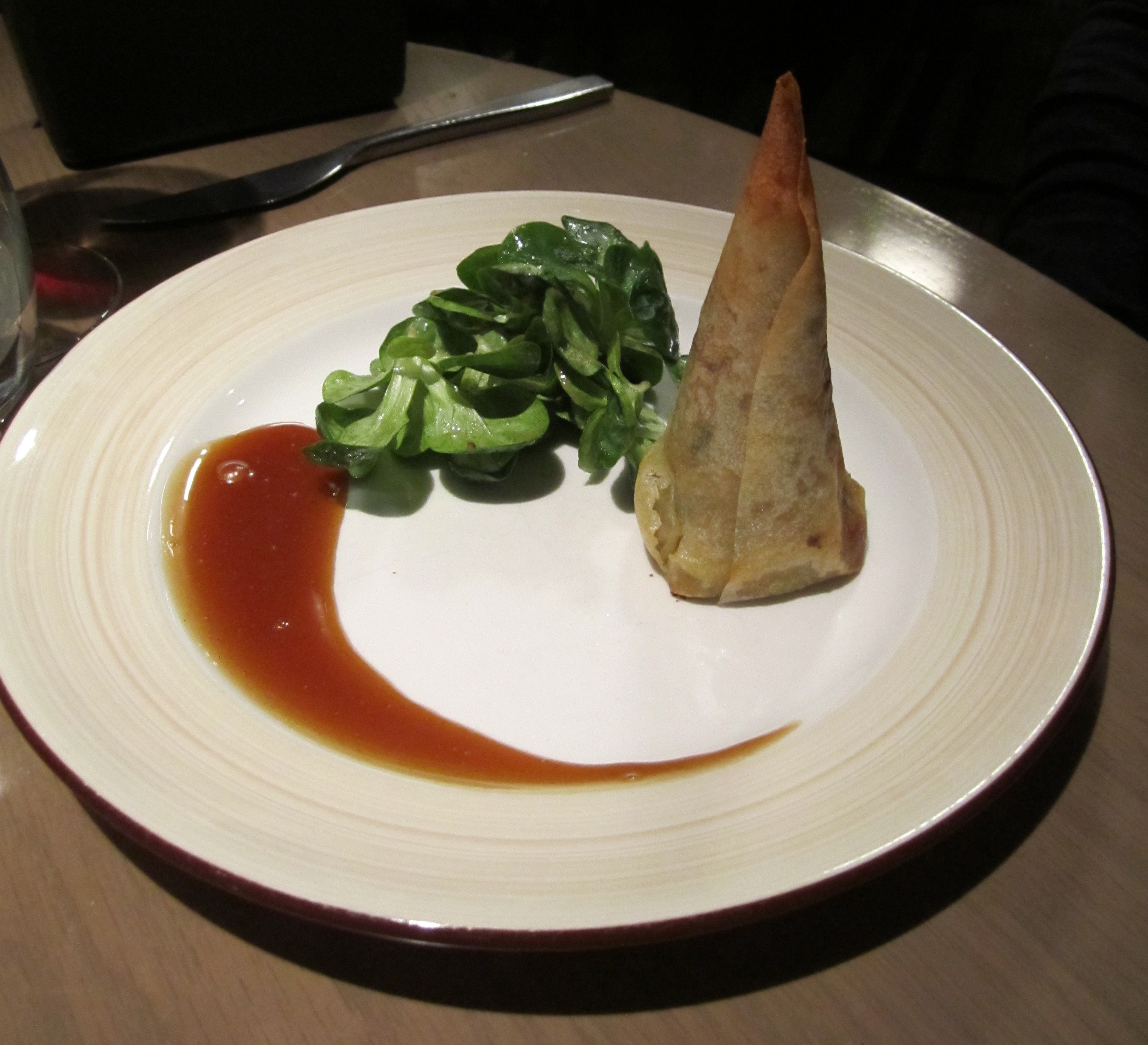 Risking a disappointing repeat, I threw caution into the wind and made a reservation for L'Epi.  Last year we had a fab table in the window where we could catch the whole scene while still being able to view the kitchen comings and goings in the background.  Dare I hope for the same table?  Score!  Chef and owner François Pasteau, an affable man with a huge smile, saved us my favorite spot!   What was so cool about François is that he seemed to take the chaos of a busy Friday night in stride and greeted me like an old friend.  The Gal Pals loved the vibe and were eager to sample the eclectic menu.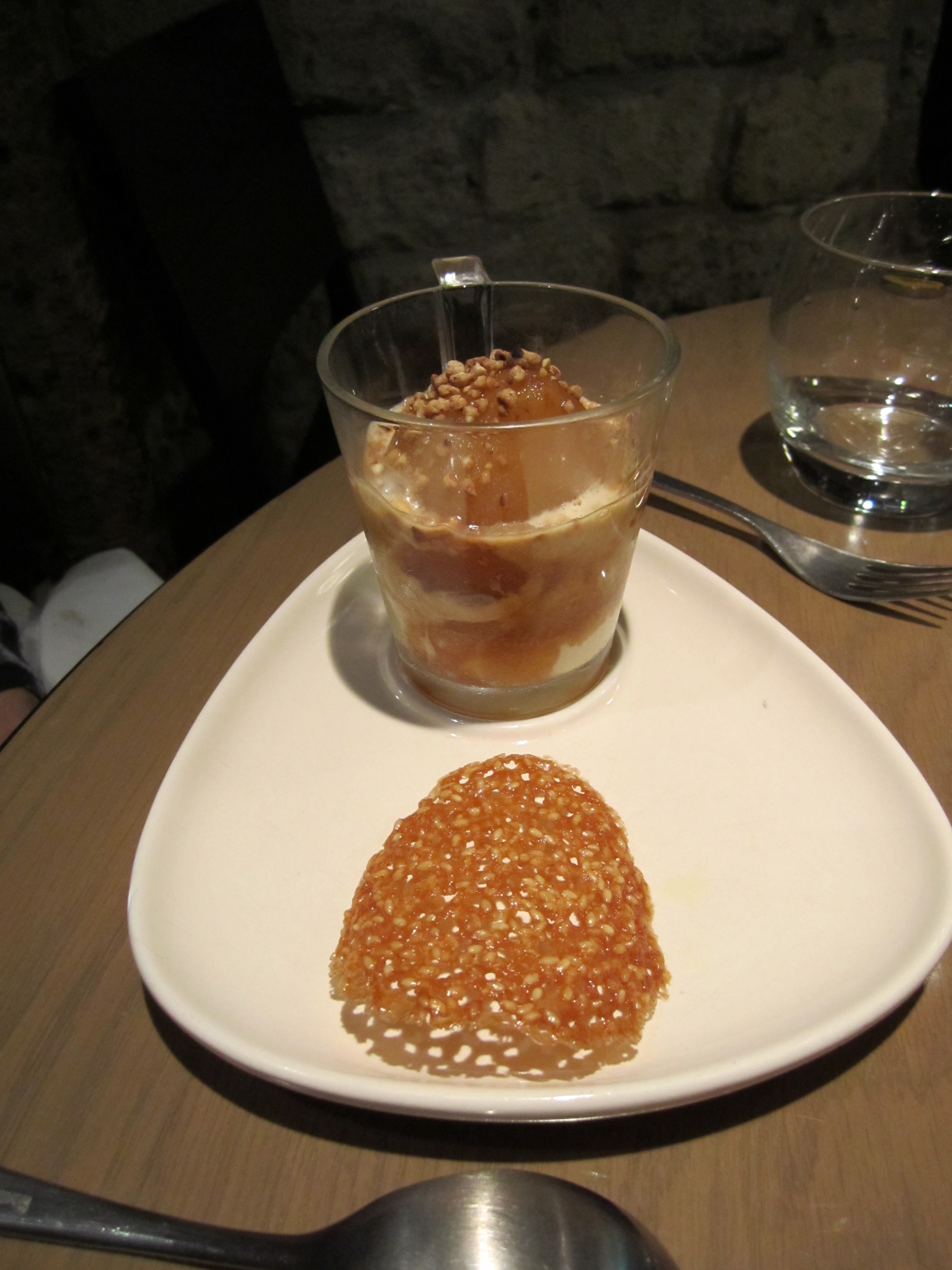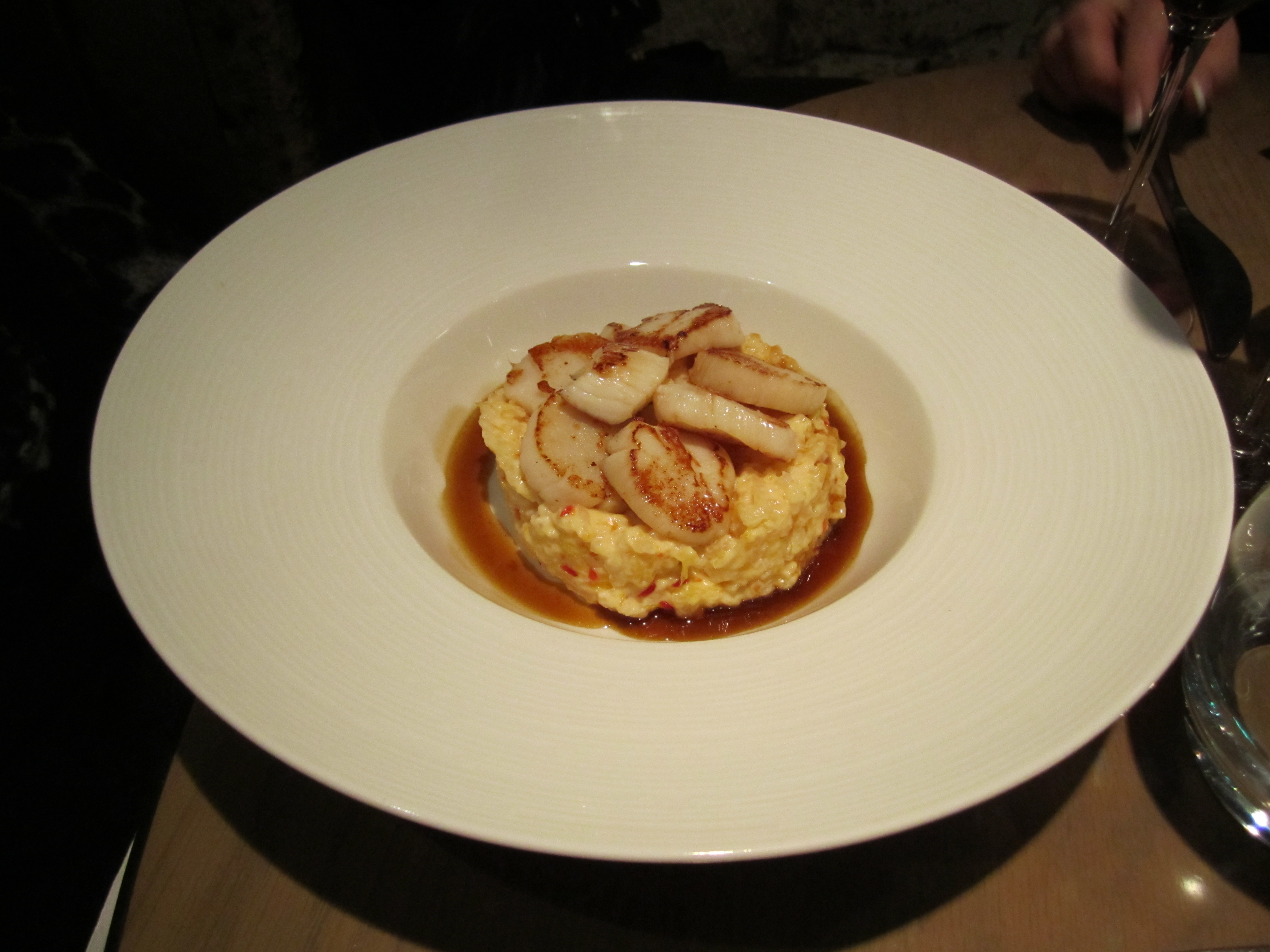 L'Epi offered a prix fixe three course menu at a very reasonable price of 34 Euros per person.  We paired our meal with a 2008 Bordeaux, Les Pensées de Pallus from Chinon.  Each course was more delicious than the previous one and dessert put us over the top on the "wow" factor!  The dishes were as pleasing to the eyes and nose as they were to the palate.  We departed this charming restaurant completely thrilled that L'Epi not only lived up to the prior year's awesome reputation, but most assuredly added to it!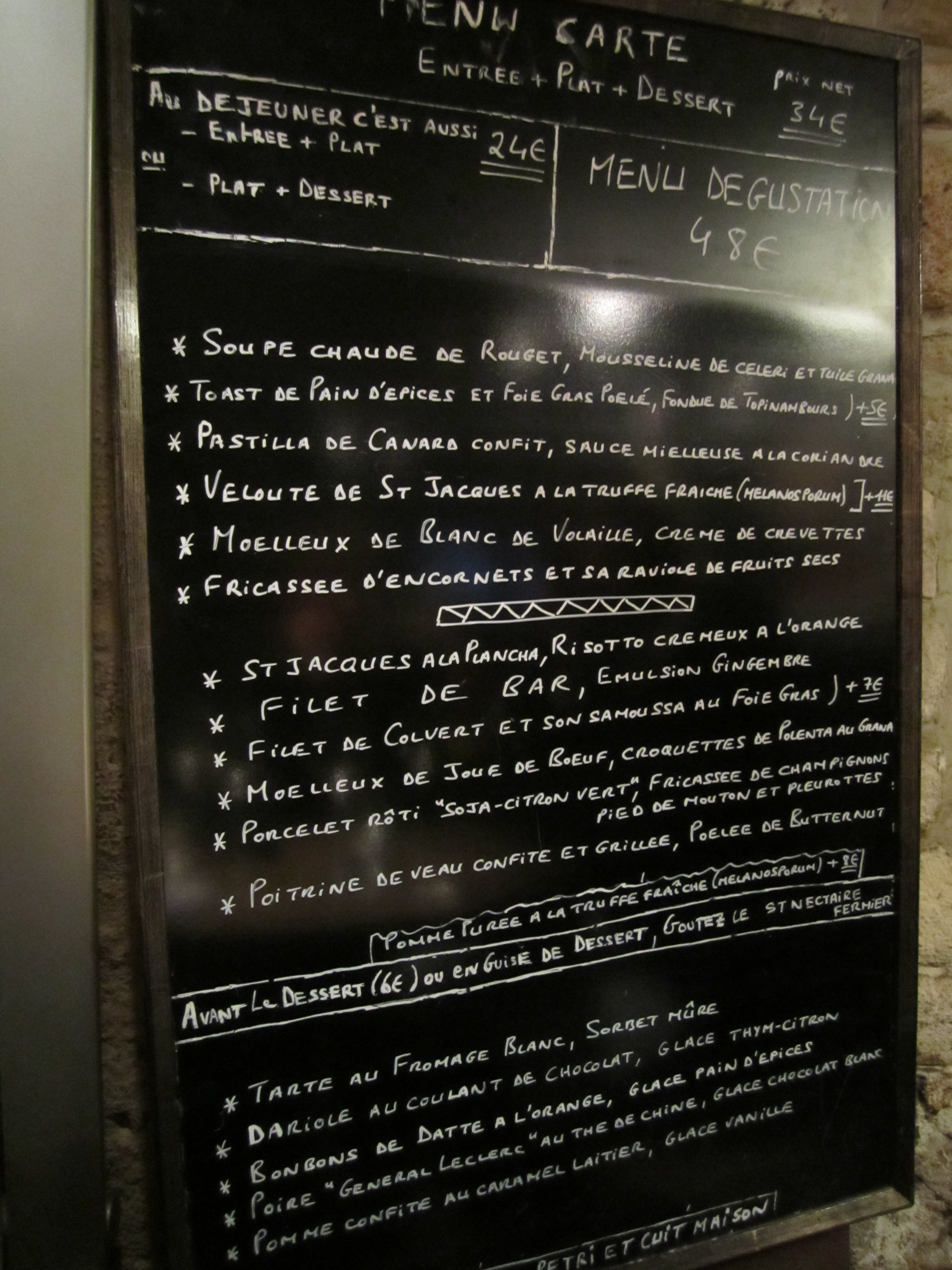 11 Rue Dupin – 75006 PARIS – Tel. : +33 (0)1 42 22 64 56 – contact@epidupin.com