16 Sep

Remembering Spring in Paris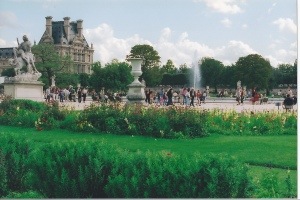 As the weather turns from Summer to Fall, it always seems so long ago when new life in Paris was budding. With the leaves turning brown and making their way down to the cooler ground that was so warm and comfortable to picnic on earlier, it is easy to forget the majestic colors that liven up the parks. This photo was taken many years ago by Mr. Weekend In Paris who managed to capture what Spring in Paris is all about in one picture frame – radiant colors, vibrant people and amazing architecture. Enjoy!
All photos property of Weekend In Paris. Must obtain permission before use.