01 Oct

Sophisticated Relais Christine Hotel in Paris is an Excellent Choice
Traditional French sophistication meets contemporary luxury amenities at Relais Christine Hotel in one of Paris' most charming neighborhoods. Set back from the street, the former mansion house built upon the remains of the Abbey of the Grand-Augustins dating back to the year 1231.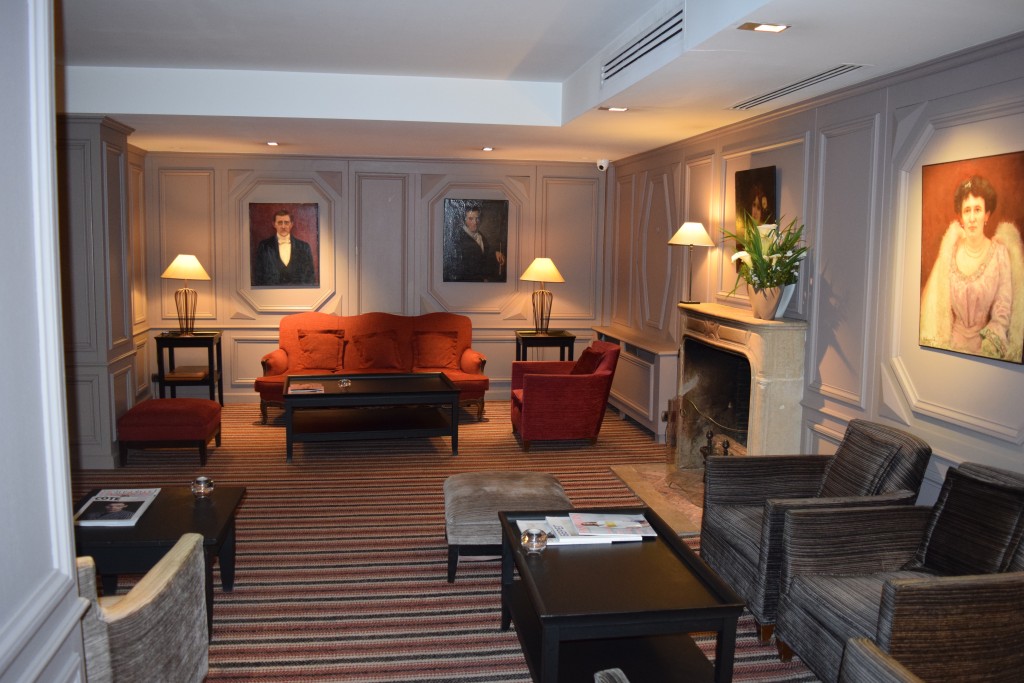 Each French hotel has a unique vibe and this property is no exception. It feels warm and comfortable spending time sitting by the fire in the historic living room lounge, night cap in hand from the Honesty Bar. I also loved sitting in the delightful private courtyard on the porch swing imagining that I was living in the City of Light, even if only for a few days.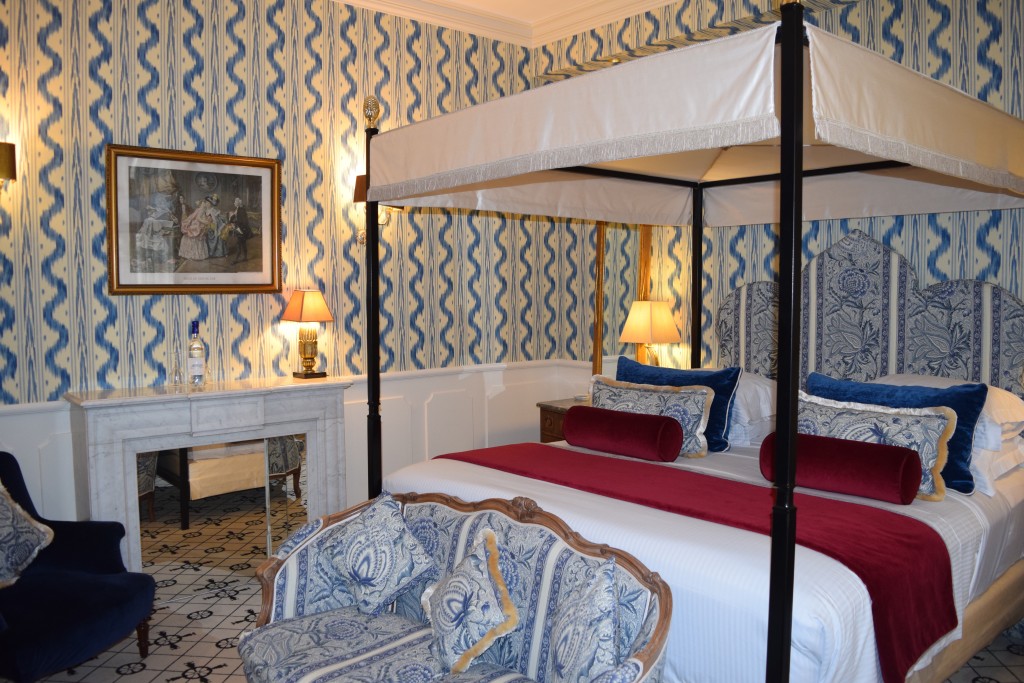 Located on the quiet Rue Christine in the heart of the vibrant Left Bank, Relais Christine has kept the classically French bones and updated it to perfection. The range of decoration from one room to the next showcases the range of style from sedate taupe with uncomplicated patterns and more bold mixtures of royal blue toiles to the sophisticated black and white stripes and old country maps. Experiencing a few of the styles left me wanting to visit again just to see what combinations I missed.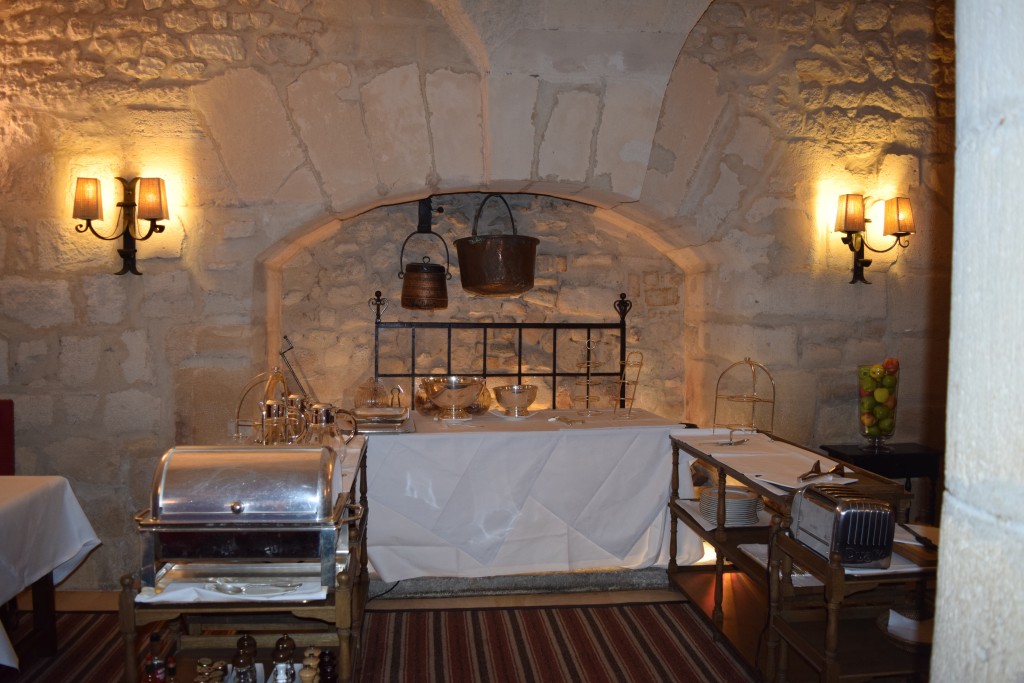 Vaulted ceilings remind guests of the historic past, while contemporary amenities like the fitness center, sauna and full-service spa keep guests in present day comfort.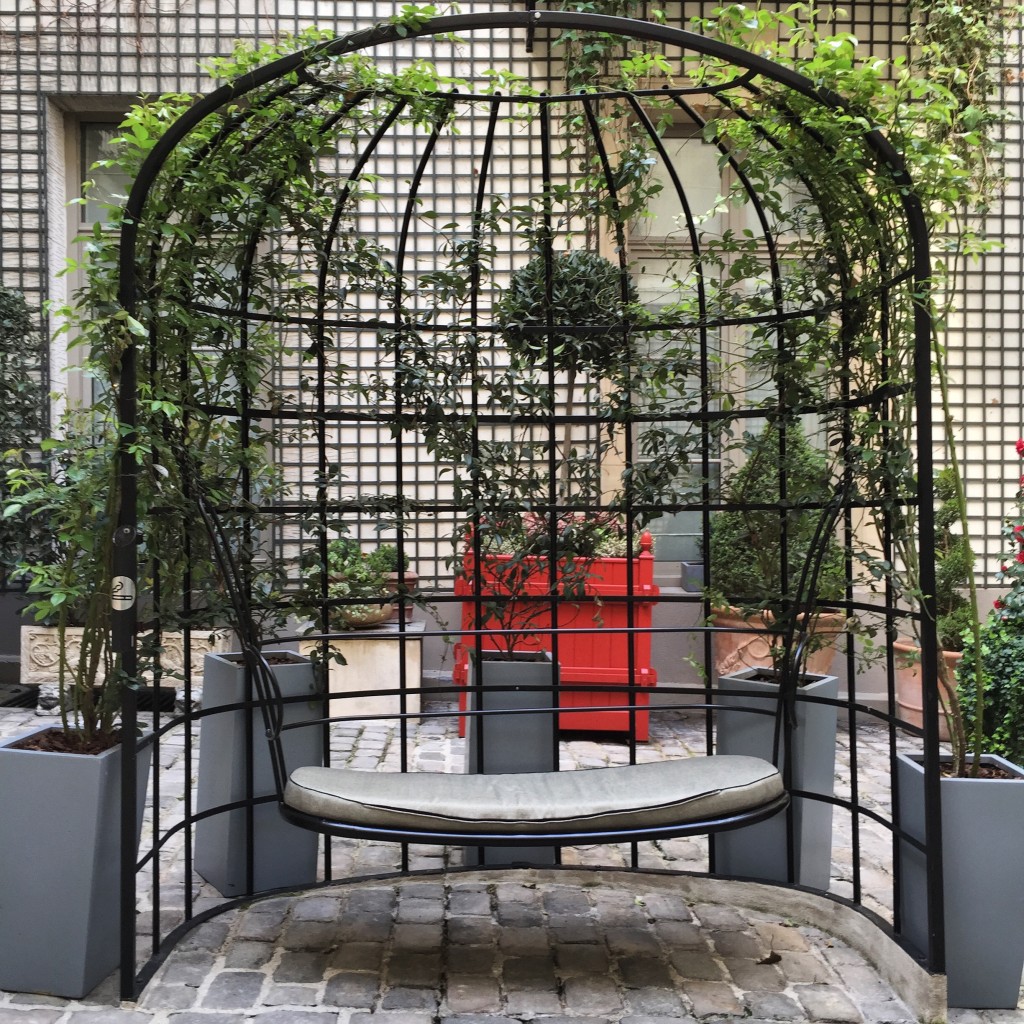 Guests will appreciate having a concierge on duty 24/7 who are keen to arrange private walking tours, set you up with a convertible Fiat 500 for a jaunt outside the city limits or provide road maps for riding around the quaint cobblestone streets near the Sorbonne on one of the complimentary bicycles.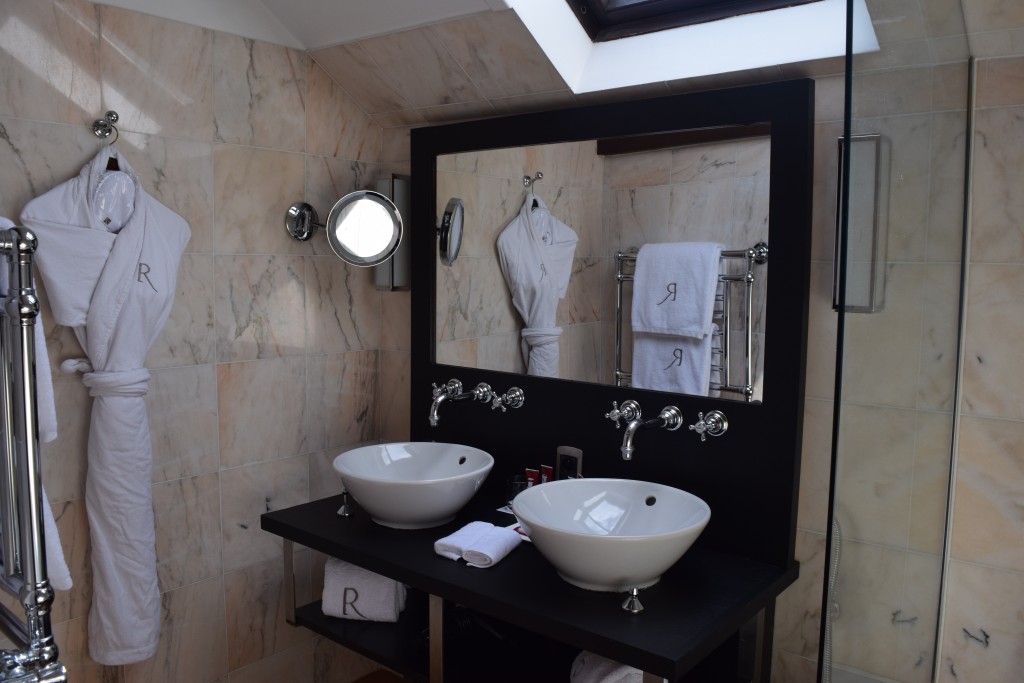 If you want a boutique hotel within walking distance to outdoor cafes and an atmosphere where you feel at home and pampered at the same time, the Relais Christine is an excellent choice. Fans of the Small Luxury Hotels of the World group will love that you can book through their site or directly at the address below.
http://www.relais-christine.com
3 rue Christine, Paris 75006
All photos are the property of The Weekend In Paris. Must obtain permission before use.
Thank you to Relais Christine for the gratis stay and wonderful experience. As usual, the opinions are my own.