26 Sep

Paris Fashion Week Live Stream!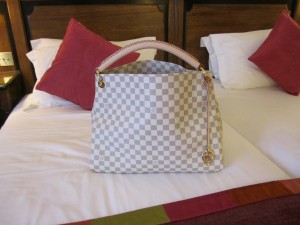 What's the next best thing to being on the front row in at a Paris fashion show? Watching it streamed live! You bet I am going to tune in. Sleep be damned because I need to know what hip, trendy, classic and elegant looks are worth pursuing on my next trip to the City of Light. Can't afford haute couture? No problem, Paris is full of small boutiques that interpret the runway looks, make them more sensible for every day women and price them well below the fashion icon prices. My philosophy has always been to shop within your means and splurge on classic pieces (see "forever bag" description below) that will last you a lifetime and sprinkle in some trendy accent pieces or shoes that are reasonably priced or at least on sale.
Catch all the action September 25- October 3 by clicking on this link: Paris Fashion Week Live Stream.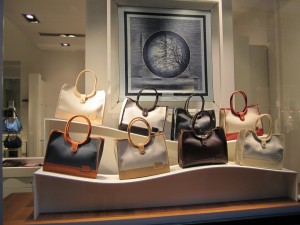 Forever Bag – A forever bag is a piece of history that you can wear on your shoulder or carry in your hand that is high quality, durable, always in fashion, and is beyond classic – it's timeless.  You can accessorize any outfit with a forever bag and travel to any climate in any season with it on your arm and manage to look fresh.  It neither bucks trends nor does it lack character – it get's noticed because it's the perfect bag for all-time.  Once you own a forever bag in the primary accent colors – black, brown and white you are good to go.  In my opinion, I have saved a fortune by passing up trendy colors and fabrics for timeless bags that I will use my entire life because they will never go out of style due to its flawless design or show age because of the quality of the construction.  I believe that it's okay to splurge on an item if it's a "forever" item that you will use until death and be buried with in case Mary hosts formal luncheons in heaven. 

All photos property of Weekend In Paris. Must obtain permission before use.