24 Jul

One Stop Shopping for Wine and Cheese Lovers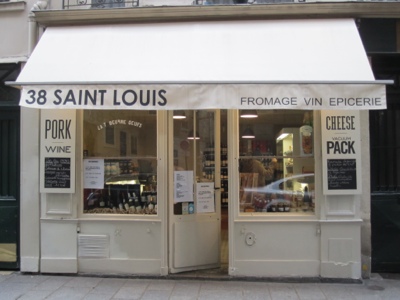 38 Saint Louis: One stop shopping in Paris? You bet! Foodies, head over to Île de la Cité to this charming little shop which has everything you need to satisfy your cravings for ooey, gooey, smelly cheese. It also sells fab French wines to accompany your cheese selections. The knowledgable shop keeper will help you decide and his perfect English will help ensure you leave with a tasty reasonably priced bottle. Make sure you pack a bottle opener so there's no delay because once you have a great Bordeaux or Burgundy in hand you are going to want to open it right away!
Whether you are picking up some goodies for a picnic in the park or a snack in your hotel room, stop in for an epicurean delight. What else do you need to make your visit to Paris complete? Nothing!
38 rue Saint Louis,