13 Feb

On Sunday Take the Bus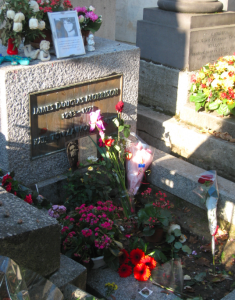 Guest Blogger Margo Waite is back to delight us with a few of the many reasons why we should take the bus while in Paris.  Margo recently visited Paris with her husband and friends.  From Margo:
Because we stay in the 7th arrondissement when we visit Paris, we're hooked on the 69 bus which takes us almost everywhere we want to go. It's true that the metro is fast and efficient, but buses meander through Paris streets we might never see on our own–interesting places to explore later.
The 69 starts on Champs de Mars (Eiffel Tour), heads along Rue du Bac (near Bon Marche) in Saint-Germain, crosses the Seine not far from the Musee D'Orsay with its refurbished galleries and passes Musee du Louvre and Palais-Royal. It continues to Hotel de Ville (near that fabulous department store BHV with tools and hardware crammed in its basement—sort of a toy store for my husband while I shop upstairs). We pass Bastille, Voltaire and soon we're at Pere Lachaise Cemetery—our destination on a brilliant December Sunday.  I love joining the hundreds of Parisians with their families who visit this final resting place for so many dearly departed. At the entrance, we pick up the free map with directions to the tombs of the rich and famous who are interred here.  It's a fascinating walk along stone paths flanked by carved monuments and headstones ranging from simple to incredibly ornate.  Black crows perched on the moss-capped mausoleums add a slightly macabre effect. [And yes, we did find Jim Morrison's site.]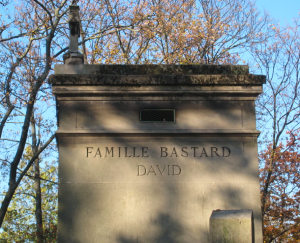 After wandering through the labyrinth of Pere Lachaise, it's back on the 69 bus for a quick ride to the Marais. On Sundays this Jewish enclave is open (unlike much of Paris), and bustling with tourists, musicians, jugglers, mimes and folks selling an array of occasionally interesting crafts.  Beware, we've heard the area is unfortunately attractive to pickpockets too.  For lunch or a snack, falafel entices us. Blogger David Lebovitz recommends L'As du Falafel on Rue des Rosiers; it's one of many places nearby that feature this tasty chickpea fritter-in-pita sandwich.
The Carnavalet Museum nearby is well worth a visit, and admission is free.  It's the oldest of Paris' municipal museums and although it is essentially a history museum, it also functions as an art gallery.  Housed in two townhouses consisting of about a hundred rooms, its manicured gardens are pleasant to stroll, even in winter.  Because of its size and the diversity of its exhibits, Carnavalet is a museum to visit often.
By the time we made it to a bus stop to catch the 69 back to our apartment, our tired feet were protesting that we'd walked enough!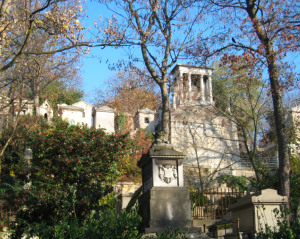 If you go:  Carry Le Bus, a pocket sized paperback that shows all Paris bus routes with all stops marked.  We don't leave "home" without it.  We got ours at Librairie la Procure, in the 6th at 3 rue de Mézières, near St. Sulpice. An excellent companion book is Paris Zoom, a guide to streets and neighborhoods as well as metro and less detailed bus routes.
Margo is an Independent Publishing Professional based out of Newport, Rhode Island. She is an avid traveler, foodie and lover of all things French.
All photos property of Margo Waite and Weekend In Paris. Must obtain permission before use.