07 Dec

Good Night from the Nice Hyatt Hotel Palais de la Méditerranée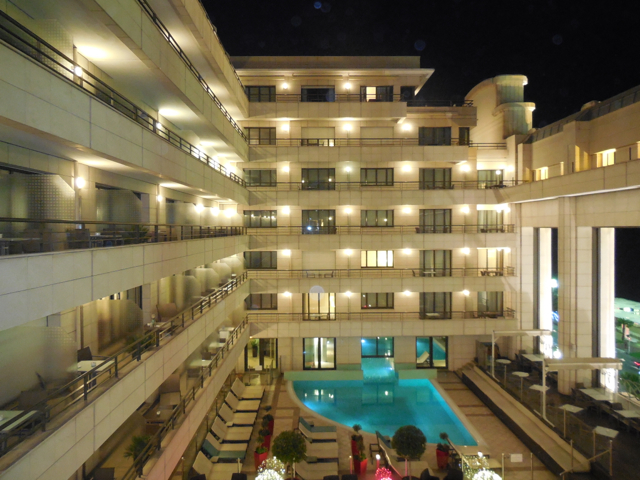 Night view at the Hyatt
I am leaving France and spending my last night in the beautiful Nice Hyatt Hotel Palais de la Méditerranée. It is almost midnight in Nice and I am packing to head back to the US in the morning.
It has been an incredible trip to southern France from start to finish. Four cities (Cannes, Monte Carlo, Menton and Nice) and three different hotels (Mondial in Cannes, Fairmont in Monte Carlo and Hyatt Palais de la Méditerranée in Nice) with dinners at three Michelin rated restaurants (La Palme d'Or, Park 45 and Jöel Robuchon) to boot!
I have had my fill of excellent cuisine and fine pastries and dined with some old and new friends. Christmas markets galore delighted me in each city and the decorations were to die for!
I will miss France and the Côte d'Azur sunshine, but most of all I will miss the people who have been so kind to me along the way, from tour guides, hoteliers and chefs, to fellow bloggers and one Siamese cat.
My time was well spent at the International Luxury Travel Market – amazing things are happening in bustling cities and far away places around the world that I learned about on this press trip. I can't wait to visit them all…and share them with you.