30 May

Mygola Visual Trip Planner Tool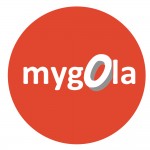 I love to help people plan their trips to France. I adore giving advice about Paris. I recently discovered a site called mygola.com where people can use mygola's online tools to plan a personalized vacation to anywhere in the world. The mygola philosophy is quite a unique concept. They grab relevant content from trusted travel bloggers directly from the bloggers' sites and pull it all together for people planning their vacations. Trip planners can put together their own itineraries or follow in the footsteps of local and frequent flyer travel experts. Mygola has chosen The Weekend In Paris as a trusted blog (use this link to see my profile on their site) and me as a travel expert. Mygola pulls information from my site to create custom trip itineraries to all my favorite places in France and beyond.
What is mygola all about? It's an easy to use site where you choose from a large collection of pre-made itineraries or customize your trip by selecting places you like in your chosen library. You can create a trip plan and tweak it as much as you like. Links to the original authors of the blogs are included in case you want to see exactly who the source of the recommendations are
What would a custom trip to Paris and Dijon might look like if you are a foodie in search of top patisseries and foodie haunts? Let's start with a few places in Paris spaced out throughout the day…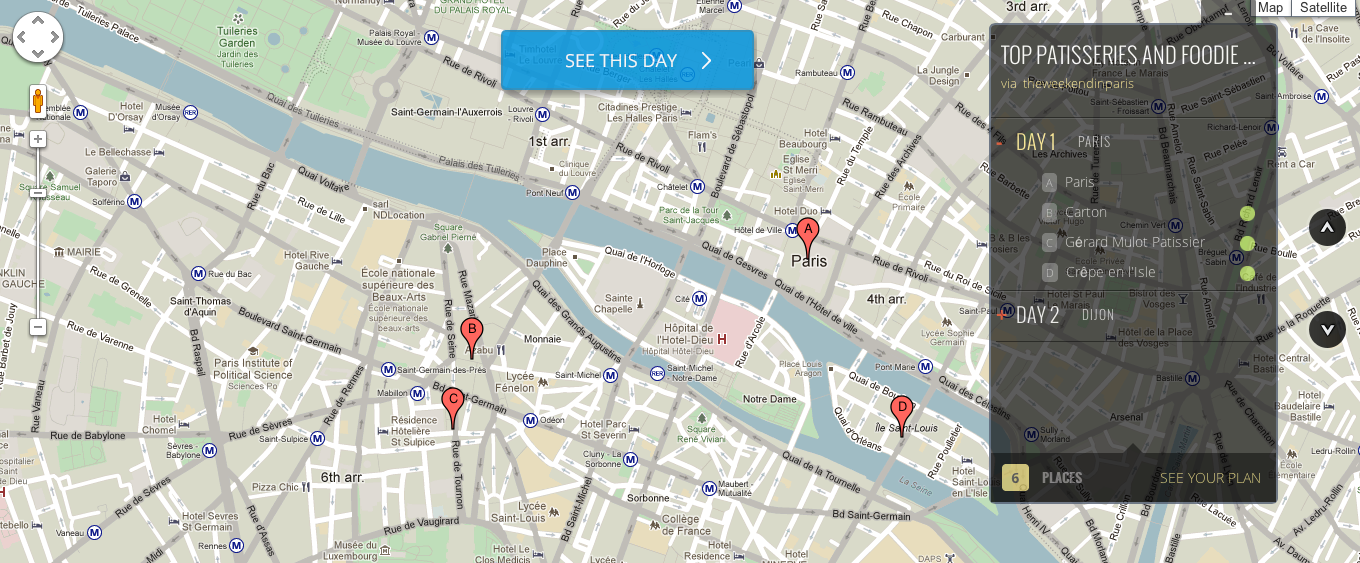 Then let's see what day two would look like in Dijon…

Now have a look at the time schedule and move the items in the itineraries up or down, choosing flexibility in between stops where you can pop into a museum or shop nearby or ask mygola for suggestions.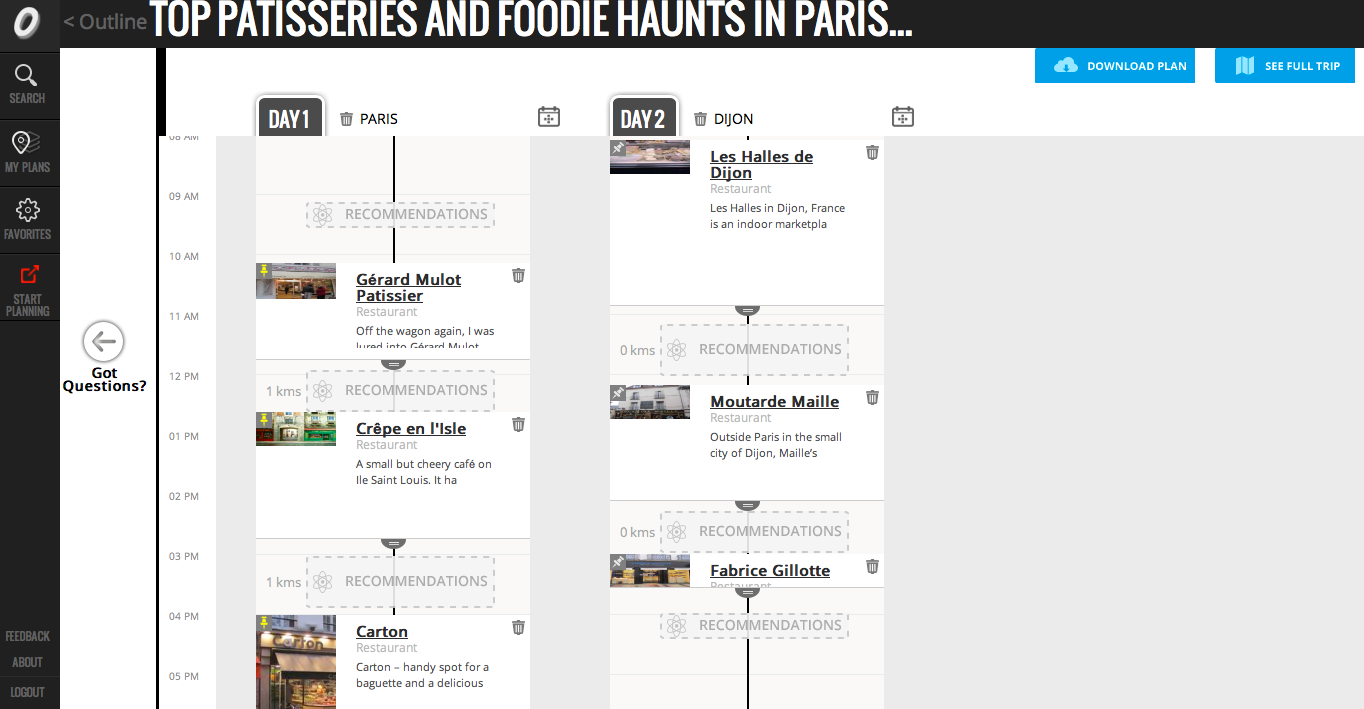 Maps showing distances from stop to stop are handy to have, complete with links to websites of the businesses and contact information as well as a short description of the activity or shop you are visiting.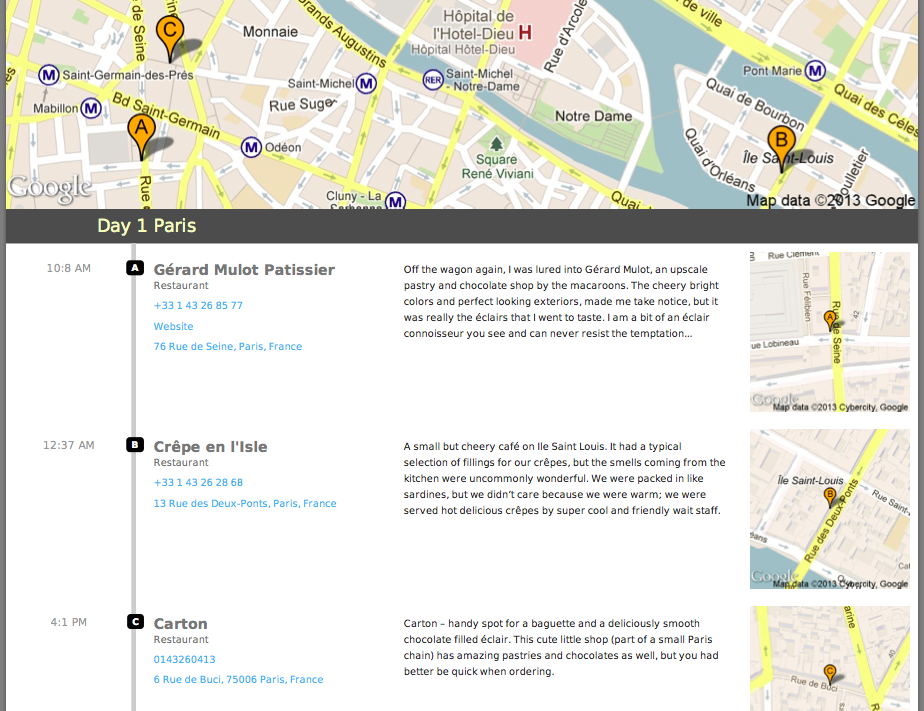 The developers are constantly updating the site with new travel tips and adding new features. Give it a try and let me know of any feedback I can pass along to them. In the future, you may be able to see some custom itineraries I have designed for you. If you have any suggestions, please let me know. To get started, just click here!
This is NOT a sponsored site. I am still in the auditing process of mygola and will keep you posted when and if any compensation is granted.