18 Feb

My Guest Post for the Train Challenge

There are a bunch of crazy travel cats that have started a new challenge.  Here's their mission statement of sorts:  The ultimate train challenge — from Portugal to Vietnam. Setting the world record for longest continuous train journey… and having lots of fun doing it.  Click on this link for the Ultimate Train Challenge  or you can follow them via Twitter:  @trainchallenge

Michael Hodson of Go See Write blog fame is the brain-child behind this new craze and he asked Tweeters for blog posts about trains.  Having recently been on trains in Europe I thought I would give it a whirl and write about something interesting that happened and he posted it to the new blog.  Here's what I submitted: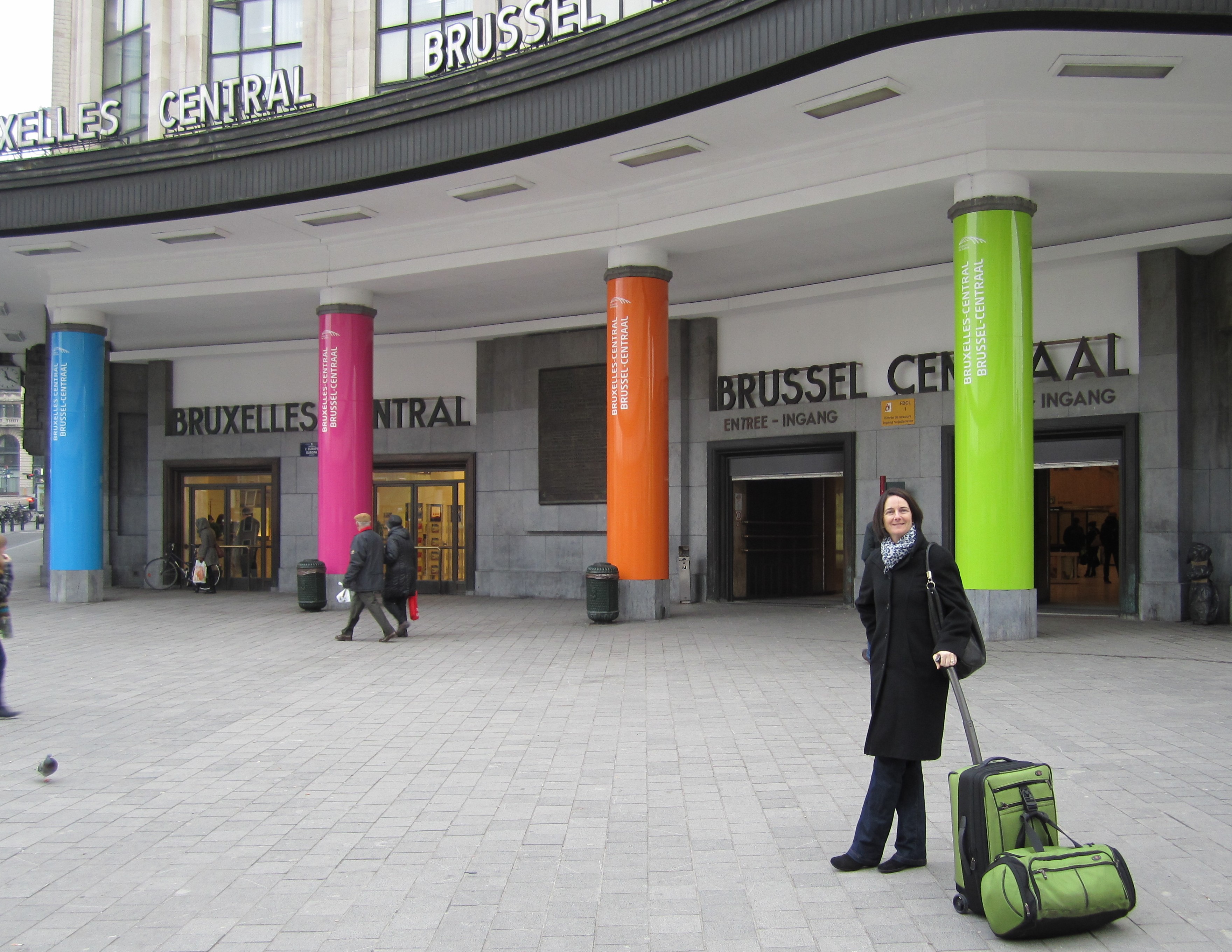 Nothing scares me more than the thought of going to prison.  I think this thought was solidified in my soul after watching the (based on a true story) movie Midnight Express in 1978.  In the movie, a young Billy Hayes tried to smuggle some Hashish out of Turkey only to be caught at the airport and imprisoned after an attempted escape.  He was tortured before eventually escaping.  Although the movie was an exaggeration of the treatment he received, if only half of it was true, it scared the crap out of me and was a strong deterrent for me to not use drugs and the message resonated loud and clear with me about respecting the rules and laws of international travel.  Some of my life-long friends loved the movie and were not deterred in any way.  They laughed at me and I worried for them.  Symbiotic relationships!
Recently I was reminded of the movie while on a Thayls train from Bruges to Brussels.  My friend Elizabeth and I were seated comfortably in our second class seats chilling out and marveling about our fantastic day-trip to the charming chocolate capital of the world when all of a sudden a young 20-something, casually dressed man came down the aisle with a dog pulling him towards our seats.  "Ohhhh, cute puppy!" we were thinking, but soon realized that this dog was on a mission.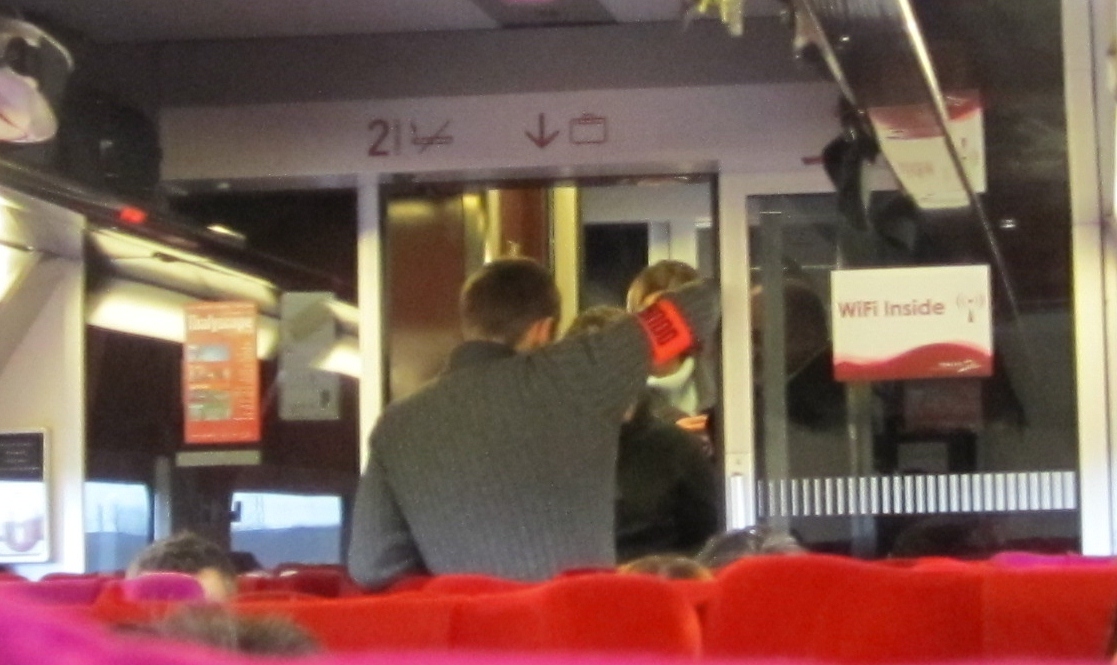 The young man, whom we now realized by the arm band, was a security officer.  He stopped in front of us and his dog was going crazy next to the row behind us.  The seemingly benign gentleman seated there was ordered to vacate the spot and the dog went into the seat and indicated where there was a presence of drugs.  The man was directed to take his bag and follow the security officer, who was now joined by two more security officers, to the end of the train car.  Something in me made me take a photo from my seat.  I could only snap one quick picture before the rest of the security people came back down the row discouraging me from snapping any more. 
After quite a while the gentleman returned to his seat and recounted to the youngster next to him (rather loudly which made us think he wanted all to hear of his innocence) that he had been in Amsterdam prior to Bruges and his bag was on the floor of a coffee-house in which people had drugs.  The dog clearly was good at his job and the man said that he worried for a second that someone could have slipped something into his bag.  It was nothing to do with me, yet I was nervous for him and then watched my bags like a hawk for the rest of the trip.  Ahh, the excitement of train travel!
Growing up taking the subway around Boston, I have always loved taking trains.  When I moved to London, taking the Underground  subway was a necessity for work.  Subways are not glamorous; they are the ugly step sisters in the world of locomotives.  The Rolls Royce edition would be the Orient Express trains complete with butlers, dining cars, luxurious overnight accommodations and porters.  Somewhere in between are the roomy passenger trains that go from city to city in Europe.  With assigned first and second class seating and separate casual dining cars, this mode of transport is civilized and efficient.  Assigned seating makes for better boarding control than the old days when open seating meant it was a free-for-all with lots of jockeying for position on the platforms prior to boarding.  Today there is free WiFi aboard most first class cars and pay as you go in second class enabling productivity for commuters and us bloggers/tweeters.
When given a choice between a train or any other mode of transport, I always choose the train because they are comfortable, interesting, efficient and down-right fun!  Best of luck to those on the Ultimate Train Challenge…you know I am jealous!