04 Mar

Mardi Gras – New Orleans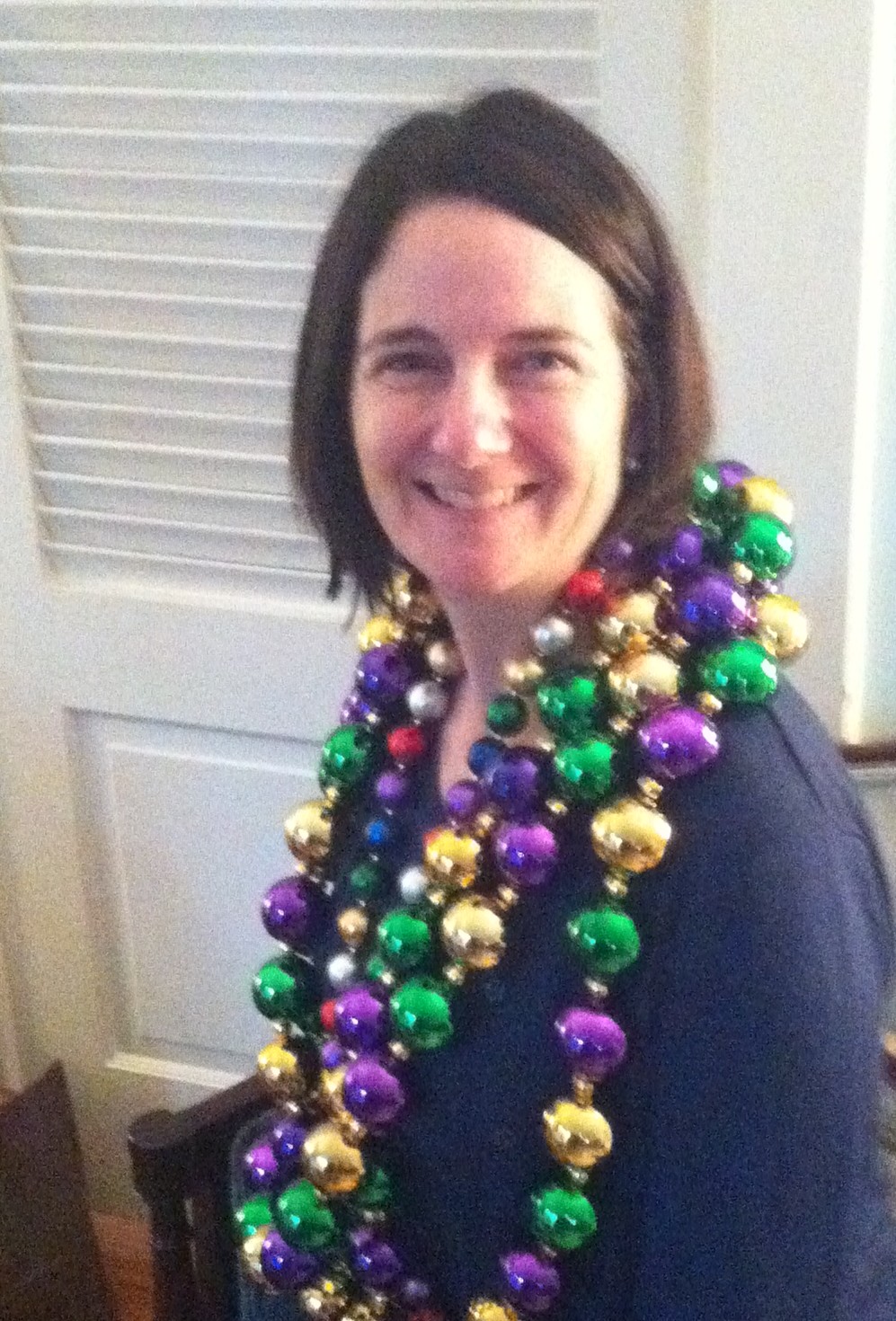 So, my blog is about Paris, or is it really about being French and loving all things French and Paris is just one part of it?  This weekend is surely proving that to be true.  I am headed to New Orleans with four gal pals to Mardi Gras!  Laissez le bon temps!
A few years ago my husband, two boys and I went to the Garden District (family section) of New Orleans to experience Mardi Gras after Katrina to support the city with Gal Pal Clare's family.  It was quite nice actually, a very different feeling from the college days when as a student a bunch of us drove from Indiana to New Orleans in a huge van all night long.
1986 – what a great year for so many reasons…but I digress; I am here to talk about Mardi Gras.  It was my graduation year and as it happens Tulane University decided to invite the crazy University of Notre Dame Sailing Team to its Mardi Gras Regatta.  Some details are lost forever, but my recollection is that there were at least eight of us in a rented van who took off from South Bend, Indiana on a 20 hour road trip to greet the sun, sail and party New Orleans' style.  The kicker, the university actually paid for us to make the trip since we were representing the college in a very important national regatta.  Sailing was, of course, secondary in our minds.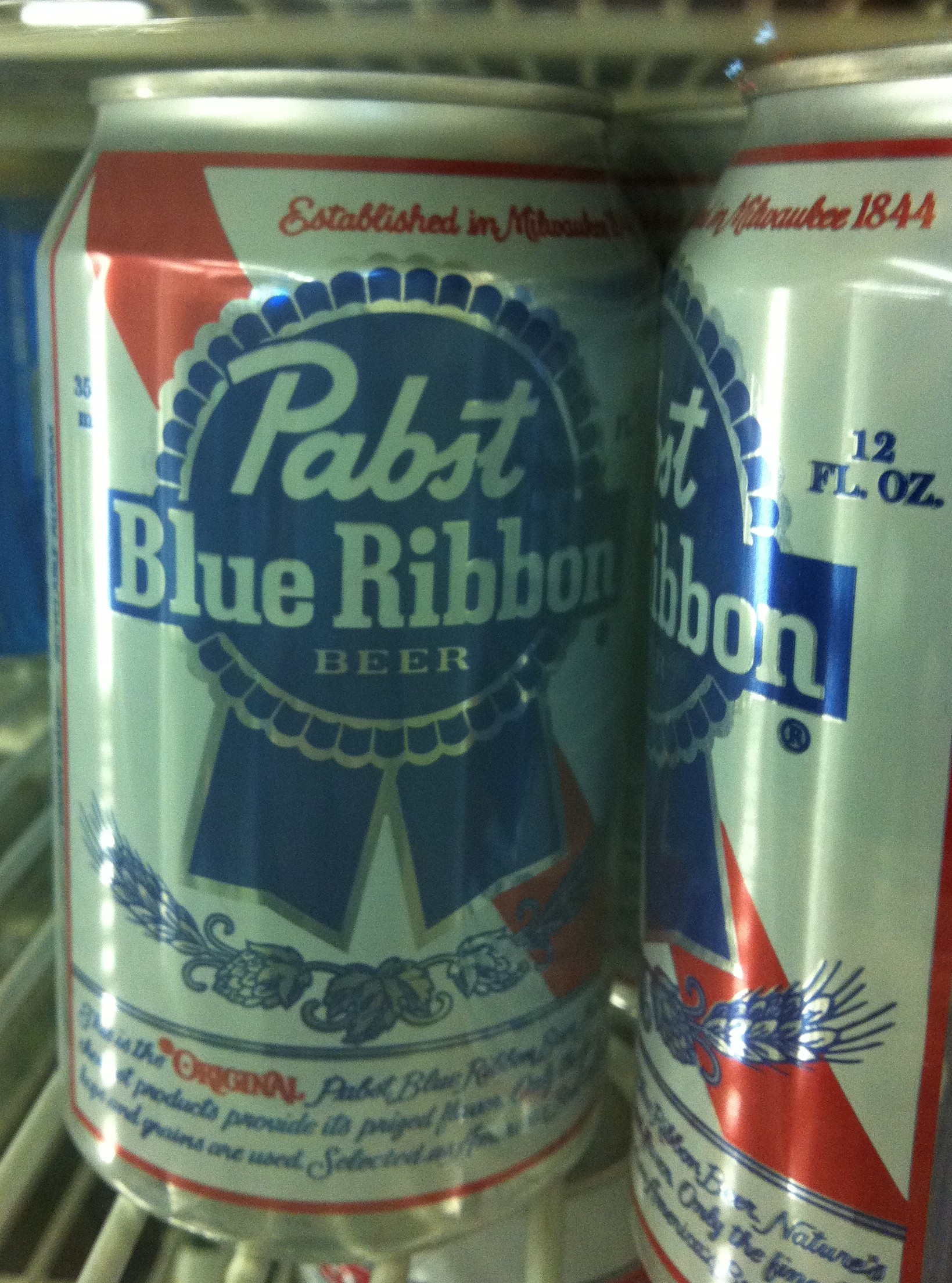 Again, I am trying to piece together memories from 25 years ago so if there are a few details wrong, don't sue me.  Call it Alzheimer's or dementia – I won't argue with you.  I was driving and hit some black ice and nearly rolled the van in the middle of the night.  Suffice to say it woke everyone up and ensured that the rest of my shift I went at a snail's pace.  I had driven in snow since the age of 16, but had no clue what black ice was so it caught me off guard.  Anyhoo, outside New Orleans we were stopped by a local policeman in the middle of no-where.  We were not speeding since this was post the black ice deal but there he was with the lights flashing and siren blaring.  The driver pulled over and we all sat quietly as we witnessed him go over to our headlight and take his night stick and break the headlight.  He then told us it was "out" and we needed to follow him to pay our ticket with cash, or…we could open up the back and expose the stash of cheap Pabst Blue Ribbon cases of beer and off-load some his way.  Welcome to New Orleans folks – we drove away with visions of the movie Deliverance dancing in our heads.  A valuable lesson was learned there – we had better not get into trouble of any kind in the Quarter because it was a 50/50 chance the police would help us or make things worse. 
Pat O'Brien's was first on the non-sailing agenda.  My roommate Ellyn had bragged about this place forever and I just had to seize the opportunity to go there in her honor.  She had a huge glass embossed with its name on her bookshelf in our dorm so I was obliged to get one for myself filled with the traditional Hurricane –a horrifically expensive nasty concoction of tasty fruity liquids and tons of alcohol.  (Wish I knew what happened to that glass.)  We did the whole Bourbon Street thing being mindful of the notorious pick-pockets and people trying to scam the out of towners.  The boys left us for a bit and we girls were on our own and I must say that was NOT a good idea.  There is strength in numbers and we had some pretty big guys with us to protect us.  Hindsight is 20/20 you know.  In the end, we all had a blast, got no sleep, sailed hung over and made it back to school with many awesome beads and some funny stories that will no doubt be re-told at this year's 25th reunion!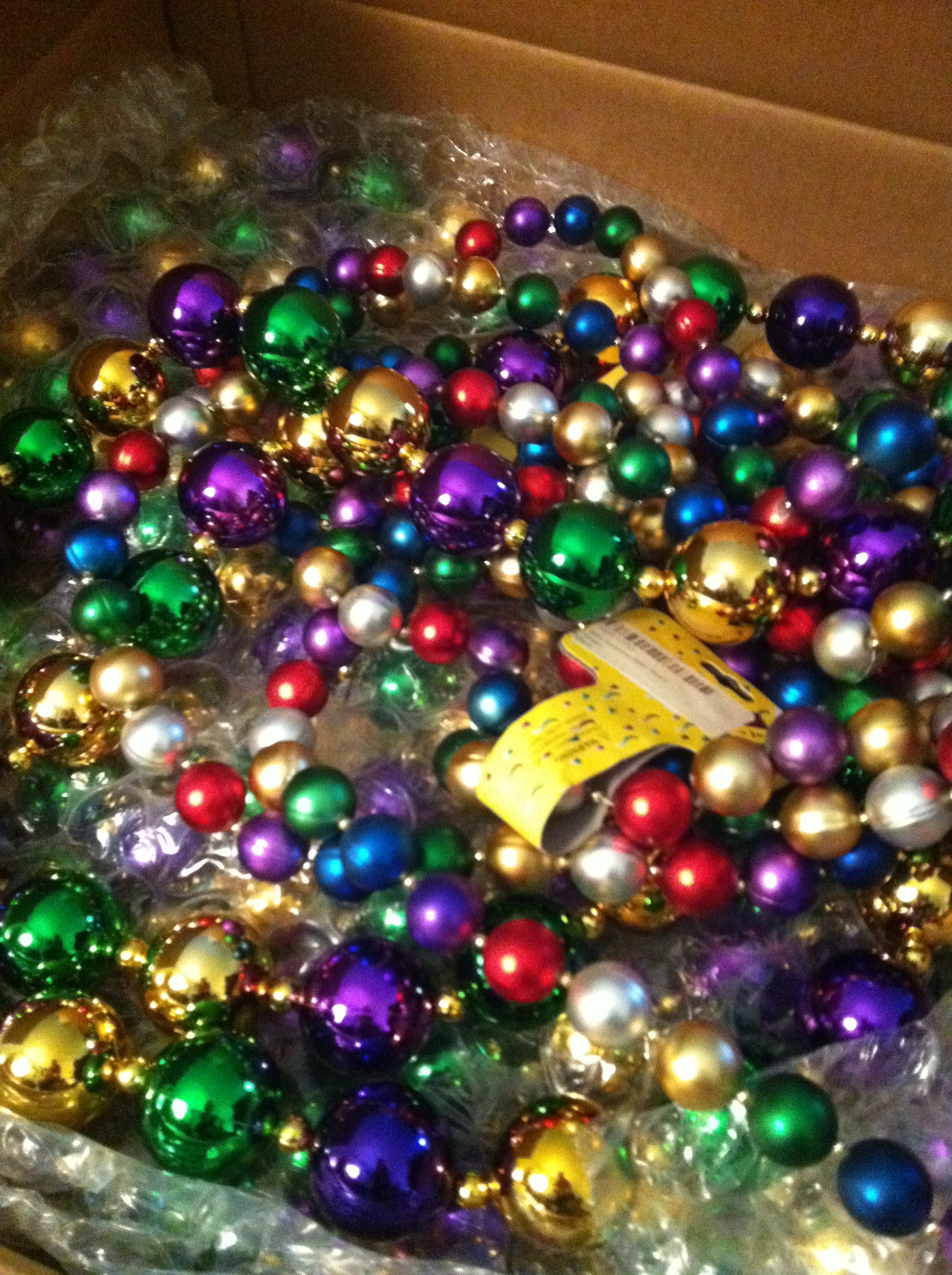 Fast forward to 2011 and here I am on the way back to the scene of the crime, only this time it won't be to go to Pat O'Briens – been there, done that.  This year, I have the honor of being on an actual Mardi Gras float as part of the Krewe of Iris.  We will be on float #26 and dressed as pirates so come look out for us and if you find me as a result of reading this blog then you will get the best beads – guaranteed!