15 Aug

Challenge from a Reader to Perform Another Le Procope Restaurant Review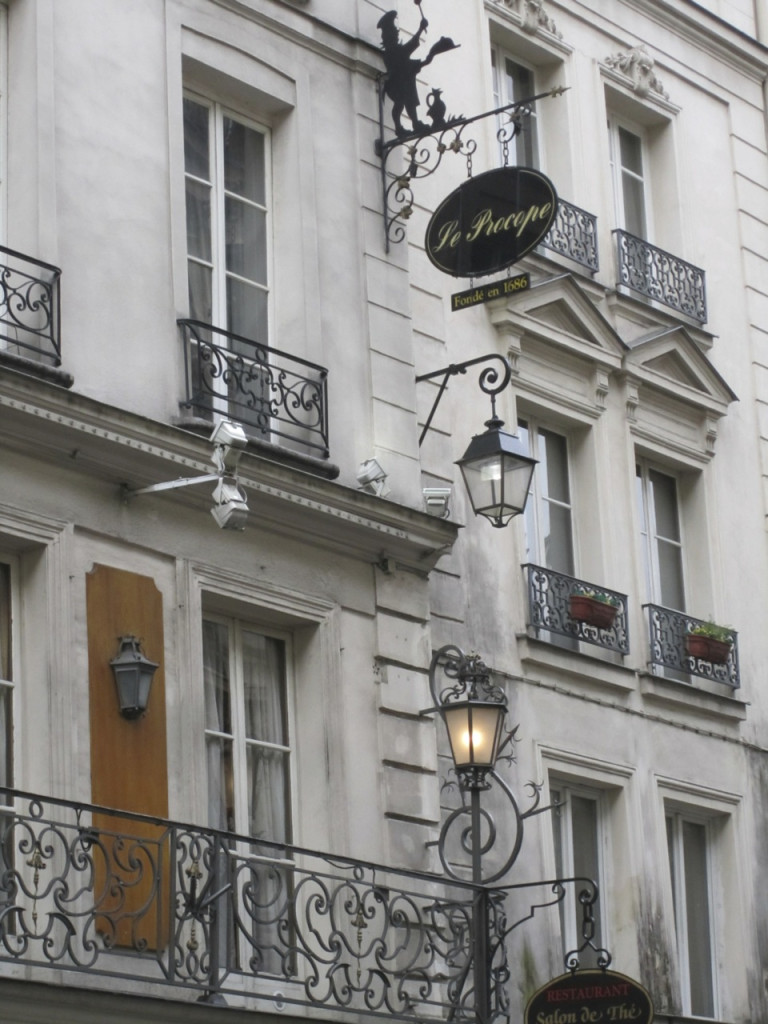 Le Procope has been one of my favorite spots in Paris to dine in for over 20 years, that is until now. This past winter I received a challenge to my positive review from a reader named Paul. He wrote a comment on my article that was very disturbing about both the food he ate and the service he received while entertaining out-of-town guests for an evening out. Here's what happened after I read his comments and my new Le Procope Restaurant Review:
I wrote to Paul and asked him if he had told the maître d' about the situation on the night in question. He replied back that indeed he had and that the situation did not change. I then asked him to write to the owners to let them know what happened and he did. In my mind I was thinking this must be a "one off" because I had always enjoyed the atmosphere, the food and the service for so long. Here was the lovely reply accepting responsibility from the parent company that owns Le Procope:
Dear Sir,
First of all, please excuse us for the bad attitude of our staff during your diner.
I have taken notes of your comments about annoyances that upset your diner.
I already warned my staff so that will not happen again.
I reiterate my sincere apologies because we have not met your expectations.
Indeed, the performance we offer to our clients has to be faultless.
We hope that you will keep faith in us, that is why we offer "2 menus Bienvenue" (please come with the paper) for your next lunch or diner at our restaurant.
I personally stay at your disposal to take your booking. I will personally take care of your comfort.
Best Regards,
Joaquim BRAZ
Directeur Régional Opérationnel
Frères Blanc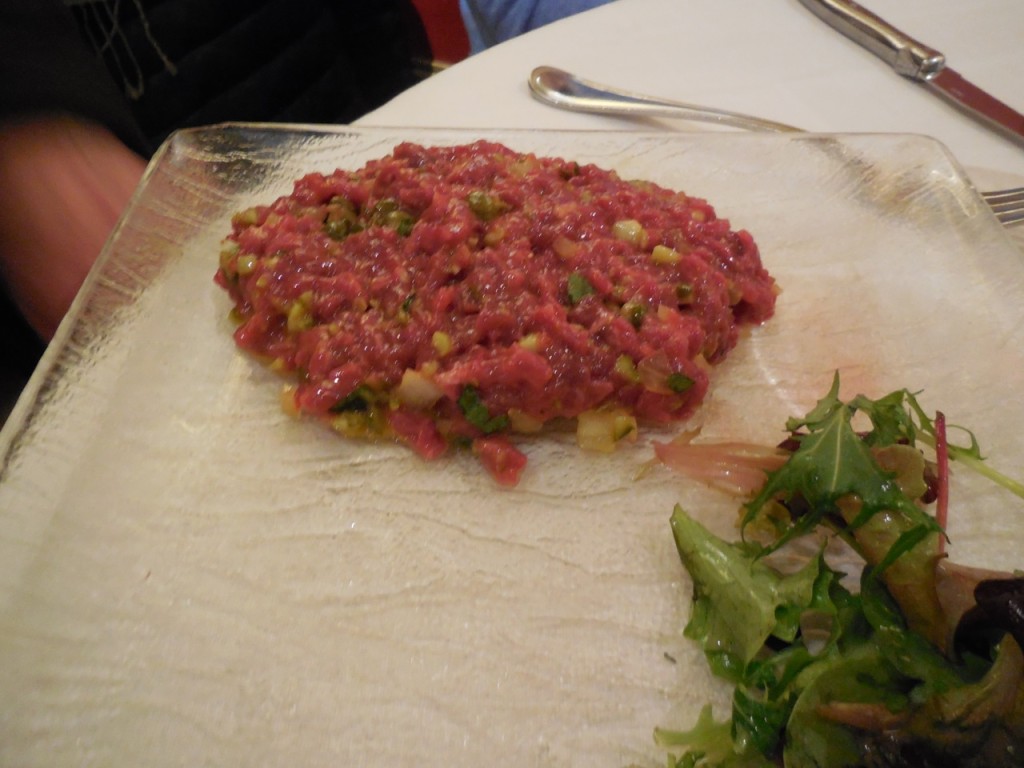 Obviously part of the problem is that Le Procope is not owned by an individual who works in the restaurant daily. It's nearly impossible to control the quality of the food and staff with absentee owners, still I was hopeful that when I next went back I would experience what Monsieur Braz promised to Paul. Paul was not due to return to Paris for quite some time and generously offered to give me the certificate instead so I could review the bistro again. I took him up on his offer.
I made the reservations for myself, my two sisters and Gal Pal Lisa who has been to Le Procope many times before with me and has truly enjoyed it as much as I have over the years. I made the reservation under Paul's last name just so that the paper with the complimentary meal would match and thinking that perhaps Monsieur Braz would "personally" take care of me. We were seated upstairs in the crowded section, but I have never minded that scenario.
We were in need of a cocktail or two since we have been traveling all day and one of my sibling's luggage had not yet arrived (lost in transit) and we needed to calm all of our nerves, but no waiter would glance our direction. It was at least ten minutes of us interrupting our conversations to twist our necks around to see if we could grab the attention of someone to render aid. Finally a nice waiter came by and even apologized for the delay and took our orders tout suite! Unfortunately, two of the drink orders were incorrect and had to be returned. Oh well, we were in a festive mood so it did not bother us too much, probably because we were too busy catching up with one another to pay attention.
When the corrected drinks arrived we proceeded to order quickly. We started with some salads and snails and chose a couple of steaks, some beef tartare and my personal favorite dish on a wintry Paris night, coq au vin, for our main dishes. The appetizers took forever to arrive and our second drink order did as well. Thank God we ordered wine so that at least we could pour our own when we wanted to because no waiter was available to do it for us.
In what seemed an eternity, the waiter came by to apologize that the kitchen was backed up and it would be a while before our entrées would arrive. Good of him to tell us, but nothing was offered to tide us over in the meantime. No bread or anything. By the time our meals arrived we were starving and probably half drunk on the libations but not enough so to forget that the potatoes served along side the steaks were cold, stone cold! We pointed it out to our sympathetic waiter who offered to bring more. When he did, they weren't worth eating. How sad! The tartare was slopped onto a plate with a pathetic little greens placed on the other side of the dish. My coq au vin was so-so, the once revered sauce was not the same one served to me that night. It was some rushed version of its former self and overly salty.
At the rate we were going we would never get out of there so we asked for the check when the dessert arrived. It was embarrassing for me to take my sisters to Paris for a wonderful trip and to have our first meal together in my favorite city at one of its oldest establishments turn out so poorly. I planned the trip out so carefully and chose places I thought were "sure things" that they would go home and brag about. I am sorry to say, Le Procope was not one of them.
So, Paul you were right…our little gem has gone downhill and I am not sure when or if it will ever recover. I am going to write them to let them know in hopes that someone can turn the place around and will keep you posted on the progress.
All photos are the property of The Weekend In Paris. Must obtain permission before use.