10 Jan

Gal Pal Rule #10 Go, Go, Go with Oh In Paris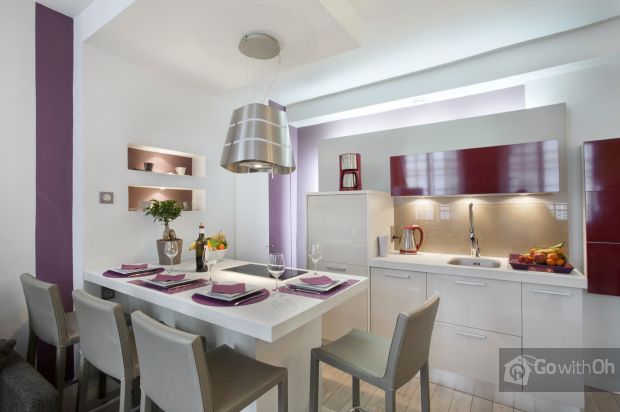 Photo courtesy of Go With Oh
In a couple of weeks I am headed to Paris again and trying something new. I will be staying in an apartment with my two sisters. My philosophy has always been that as soon as we arrive in Paris we need to head to the hotel, dump our bags and Go! Since we will be staying in an apartment provided by the company Go With Oh in Paris, I am changing Gal Pal Rule #10 to Go, Go, Go with Oh! Oh the places we will Go!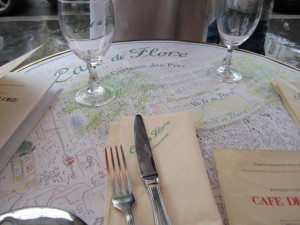 The apartment I chose to share with my sisters is in my favorite arrondissement – the 6th which is in the heart of the best boutique shops, cafés and nightlife spots.  But first things first, after checking out our hip apartment and downing a high-test cup of coffee we plan to go to Musée d'Orsay since neither of them have been to Paris in 20 years.  I figure we won't last too long before hunger sets in so we will walk over to my favorite Café Flore for a bite to eat and a good healthy dose of people watching. We need to pop into the shop at Café Flore to say hello to Bernard, one of my favorite shopkeepers in Paris and perhaps pick up a souvenir or two.
A little shopping is in order since the route back to the apartment will be via rue Buci and rue Saint-André des Arts where we will hit some of my favorite shops like La Chausseria for shoes and Karin for casual dresses. The soldes (sales) will be in their last markdowns, so while we may have missed a few really awesome pieces, we will still be in time for some outstanding bargains. I can't wait to show my sister Susan where to shop for her daughter, my niece. Since I only have boys, shopping in Paris for girls is always a treat for me.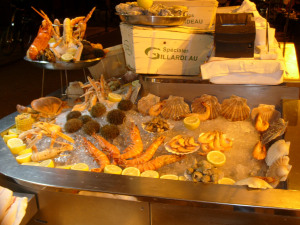 Night one we will dine in the oldest café in Paris, Le Procope. It is within walking distance to the apartment, which helps at the end of a long jet-lagged day. I am pretty confident that after dinner I will be able to persuade my sistahs (every time we get together my accent gets wicked strong) to nip 'round the corner for a glass of Bordeaux at my all-time favorite Café de Paris on rue Buci.
Ambitious first day in Paris you say? Oui! We will Go, Go, Go With Oh until we drop our heads on our pillows in what promises to be a modern, convenient apartment with a fantastic address just off Saint-Germain. Day one planned, now six more to Go!
All photos are the property of The Weekend In Paris unless otherwise noted. Must obtain permission before use.