08 Mar

Dijon More than Cuts the Mustard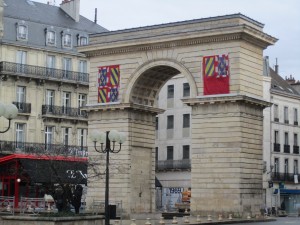 A weekend in Dijon is just the ticket for anyone who wants to get out of the hustle and bustle of Paris and get down to some serious fun. A mere 1 ½ hours by train from Paris, Dijon has it all…world-class museums, top shopping, fab wine tasting, amazing walks along the most charming streets and yes, the famous Dijon mustard.
Within walking distance of the TGV train station and most hotels, the local version of the Arch de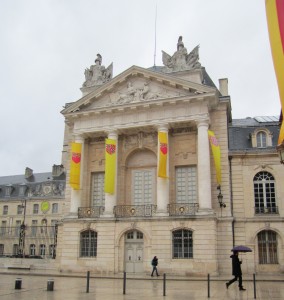 Triomphe (Porte Guillaume) greets you as the gateway to great shopping and town square where the civic center Palais des Ducs de Bourgogne (former Palace for the Dukes of Burgundy) is located. The Musée des Beaux-Arts is one wing of the Palais and is home to the tombs of the former Dukes guarded over by the alabaster statues of monks which are breathtaking.
Around the corner from the Palais is the Church of Notre Dame. This Gothic structure is reminiscent of the other Notre Dames around France, but on a much smaller scale. A short from here, the Cathedral (Cathédrale Saint-Bénigne de Dijon) dates back to the year 511. That's right, I wrote the year 511! Of course the structure did not survive all this time and has been built and rebuilt a few more times with the very bottom floor remaining the only original part of the building.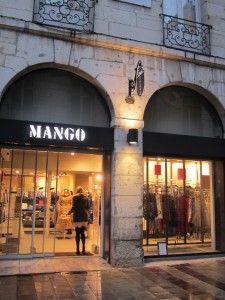 "Shopoholics" will be delighted that Dijon doesn't just sell the famous Dijon mustard, but chic fashions as well. They have everything from the "Gap" version of clothes, Mango and Sud Express, to upscale fashion icons Yves Saint Laurent and Givenchy.
Of course since you are in Burgundy, you can hardly pass up an opportunity to venture out into the country to do some first class wine tasting at some of the finest winemakers' homes in the world. The charming scenery is worth the ride alone, but to come home with a bottle or two of local Grand Cru or Premier Cru Burgundy makes the trip to Dijon a special excursion not to be missed!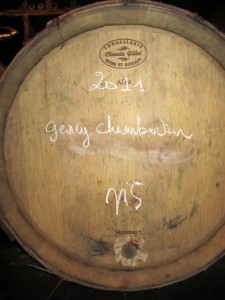 Looking for specific recommendations of shops, where to stay and how to book a wine excursion? Follow Weekend In Paris for upcoming posts on Facebook or sign up on this blog to receive updates the minute they are posted.