22 Dec

Countdown to Christmas…3 Days to Go!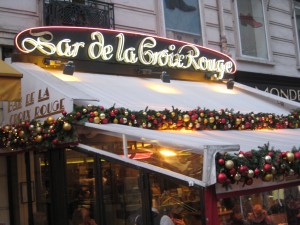 Bar de la Croix-Rouge
Christmastime at Bar de la Croix-Rouge is a festive and fun place for locals and tourists alike. It is one of the few places open early in the morning where you can sit and have a pleasant cup of coffee before the rest of Paris wakes up and the hectic pace of the day begins.
I love the location – my favorite arrondissement – the 6th. It's truly the best for cafés, nightlife and people watching.
2 Carrefour de la Croix Rouge, 75006
+33 1 45 48 06 45
Métro: Saint-Sulpice
Photo property of Margo Waite. Must obtain permission before use.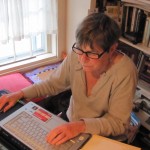 Margo is a frequent guest blogger for Weekend In Paris. Besides being a knowledgable Francophile, she is an Independent Publishing Professional based out of Newport, Rhode Island. She is an avid traveler, foodie and lover of all things French.