23 Dec

Countdown to Christmas…2 Days to Go!

It's beginning to look a lot like Christmas…
Thank God the trees aren't orange! But how I do love a big splash of it in the window at the inimitable French fashion icon Hermès. Christmas in Paris wouldn't be complete without a photo of one of the most special places to shop in Paris. How beautiful and festive the trees look out front.
Thank you Margo for sharing more of your photos from your most recent trip to Paris. By the time I head to Paris in January, there won't be a hint of Christmas left.
Photos property of Margo Waite. Must obtain permission before use.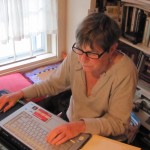 Margo is a frequent guest blogger for Weekend In Paris. Besides being a knowledgable Francophile, she is an Independent Publishing Professional based out of Newport, Rhode Island. She is an avid traveler, foodie and lover of all things French.