09 Dec

Pop-up Restaurant by Legendary Chef Nobu Here to Stay in Monte Carlo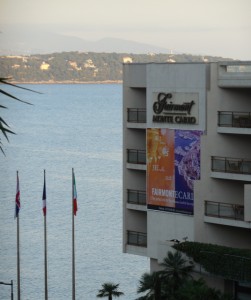 Today, the Fairmont Monte Carlo unveils a new restaurant by legendary Chef Nobu which was formerly a pop-up concept but is now a permanent part of the hotel. It will occupy the space previously taken by their formal dining room. The hotel added a narrow terrace space providing a bit of outdoor seating where diners will experience the serene views and sounds of the Mediterranean Sea. In addition, Nobu restaurant added a spectacular bar and two private meeting lounges.
Chef Nobu is collaborating with the Fairmont's Executive Chef, Philippe Joannès who has worked with his staff to incorporate the new cuisine into their culinary portfolio. Pastry Chef, Claire Verneil stated that she will be making desserts "…under Nobu guidelines in the Monoco way with the Nobu spirit." Hotel guests and local diners will enjoy Chef Nobu's take on Asian cuisine where he mixes traditional Japanese dishes with South American spices to create a unique blend that awakens the palette without overwhelming it.
It was a shame that I missed the grand opening event by only two days, but at least I was present to snap a quick photo before tonight's big unveiling. I can hardly wait for my next trip to Monte Carlo – a meal at Nobu will be first on my list.
Nobu is open evenings from 7:00 PM to 11:30 PM seven nights a week. Reservations can be made here: nobu@fairmont.com
All photos are the property of The Weekend In Paris. Must obtain permission before use.