25 Apr

Easy Steps to Bike Rentals in Paris
Picture yourself riding a bike along the Seine on a sunny afternoon scoping out the perfect plot of grass for an impending picnic. A vintage bottle of 2010 Bordeaux and a wedge of soft brie are wrapped tightly into a plaid blanket. A warm baguette hangs out of the wire basket attached to the front and lays against the picnic blanket. All the makings of lovely afternoon in paradise are now in place. I have always thought it's a great idea (riding bike in Paris) in theory, but have been afraid I would get hit by a crazed motorcycle driver. Now, seeing this graphic about how many people are using them, presumably without meeting their demise, I am convinced I must conquer my fears and check out the Velib bike rentals in Paris to make this little vignette come true.
Below, is all the pertinent information you need to know before renting a Vélib bike in Paris. There is no age restriction and helmets are not required, but personally I would risk the shame of a bad hair day in favor of wearing one for safety sake.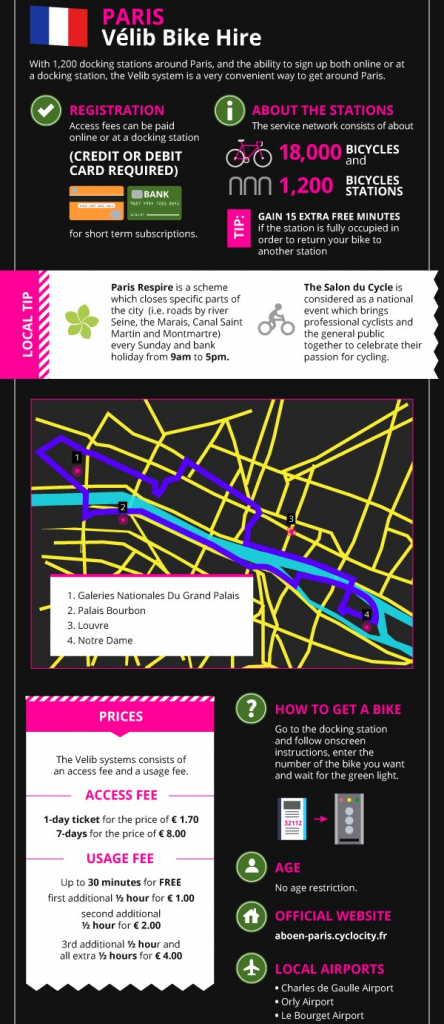 This post was written in collaboration with Momondo, but the opinions are my own.