28 Apr

Between Trips to Paris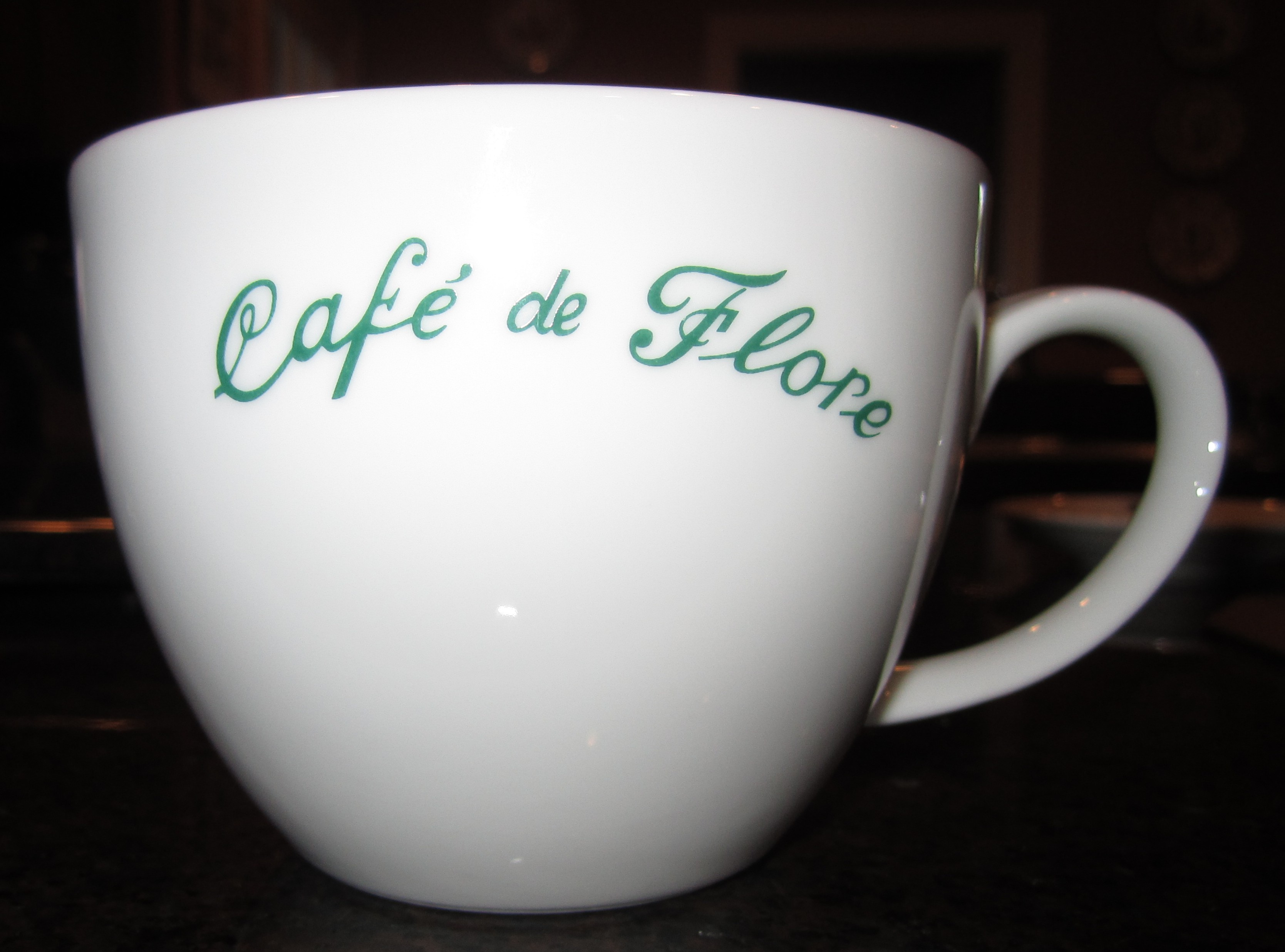 The morning is when I think about Paris most often.  Typically, I wake up, have breakfast alongside my husband, clean up the kitchen and then have my first cup of Joe.  Unfortunately these days Joe is less exciting now that he's decaf!  I still enjoy the ritual of having morning coffee because it's my quiet time to plan my day and set goals for weeks and months to come.  Pretty far up on my list is my annual trip to Paris which I am daydreaming about as I sip today's first gulp from my Revol designed Café de Flore supersized china cup. 
Random thoughts creep in while I ponder this next trip – blame the Royals in England.  I keep trying to think of Paris, but find myself drawn into the excitement and drama of Will and Kate's wedding in London.  Immediately after our wedding, my husband and I moved to London.  It's the birthplace of my oldest child and thus a piece of my heart is still in Maida Vale where I lived and Grosvenor Square where I worked.  If Kate and William were French then they would kick even bigger butt in the fashion world that's for sure.  As for the cuisine, would you rather eat Shepherd's Pie or Sole Meunière as a wedding guest ?  Fruit Cake or Crème Brûlée?  Humm…takes two seconds to decide that one.  But I digress…
Back to planning the next trip – perhaps an overnight trip to Italy for a couple of nights would be fun to throw into the itinerary.  I have been mulling that idea around for a bit now and it's starting to take shape.  If you have taken the train to/from Paris to either Rome or Milan please let me know what you thought about your experience.  I am also contemplating changing the time of year we go, so future Gal Pals please let me know what your thoughts on this and when is the best time for you at take the trip.
That's all for now…tomorrow – the changes at La Tour D'Argent revealed!