20 Mar

Bead Throwing Blast at Mardi Gras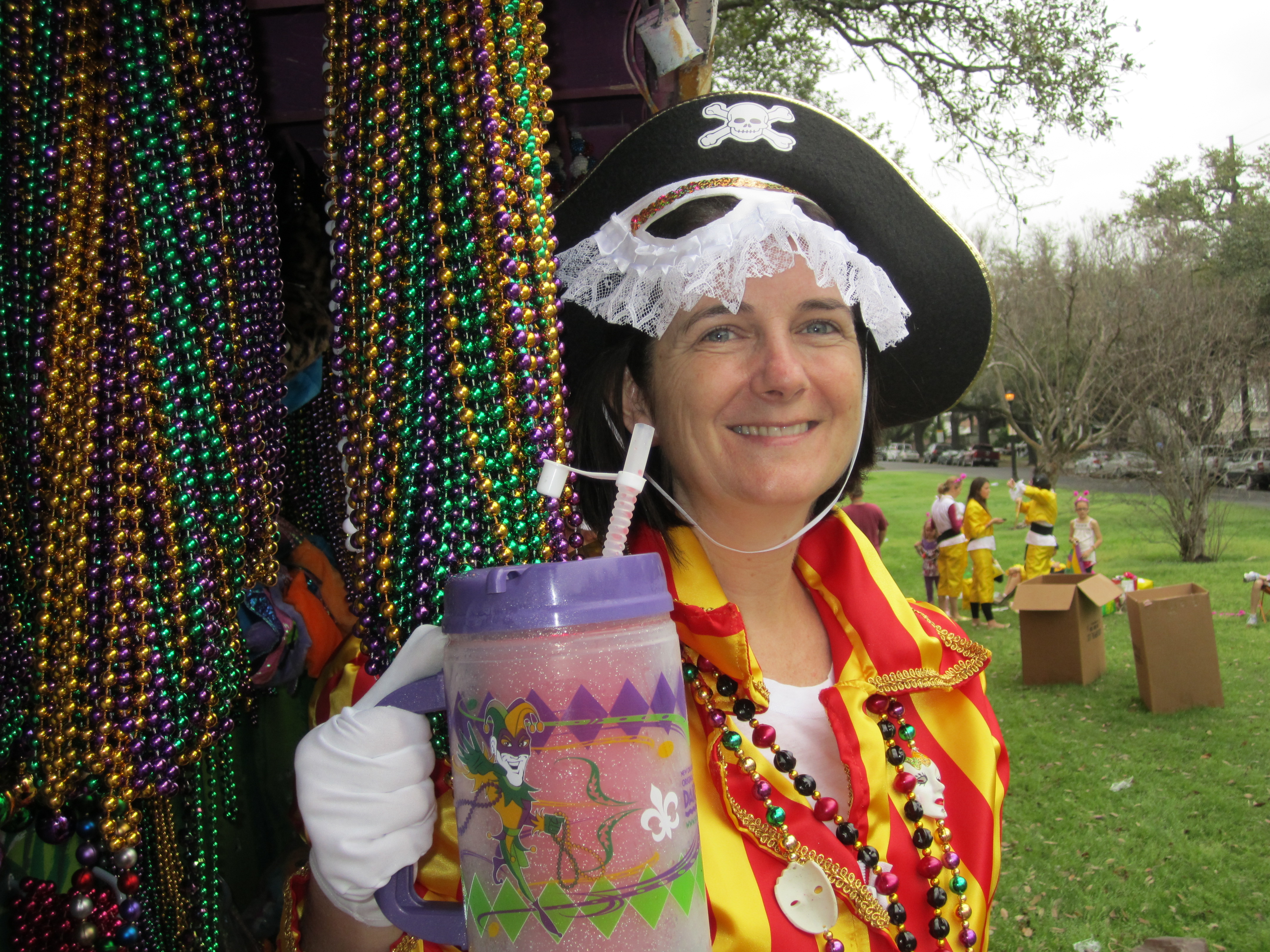 Even though I had been to Mardi Gras before as a spectator, I was unprepared for the energy and sensory-overload that comes from throwing beads from a float. Thousands of people scream at you, run along side the float, rush the float and beg non-stop for you to throw just one strand of beads their way. Some come at you demanding the "specialty" beads while others are just thrilled to have a simple green or purple strand land at their feet. Some "bead seekers" won't pick them up off the ground even if they land right in front of them; the challenge is lost if they don't catch them mid-air. It's an interesting psychology behind bead seekers and bead throwers.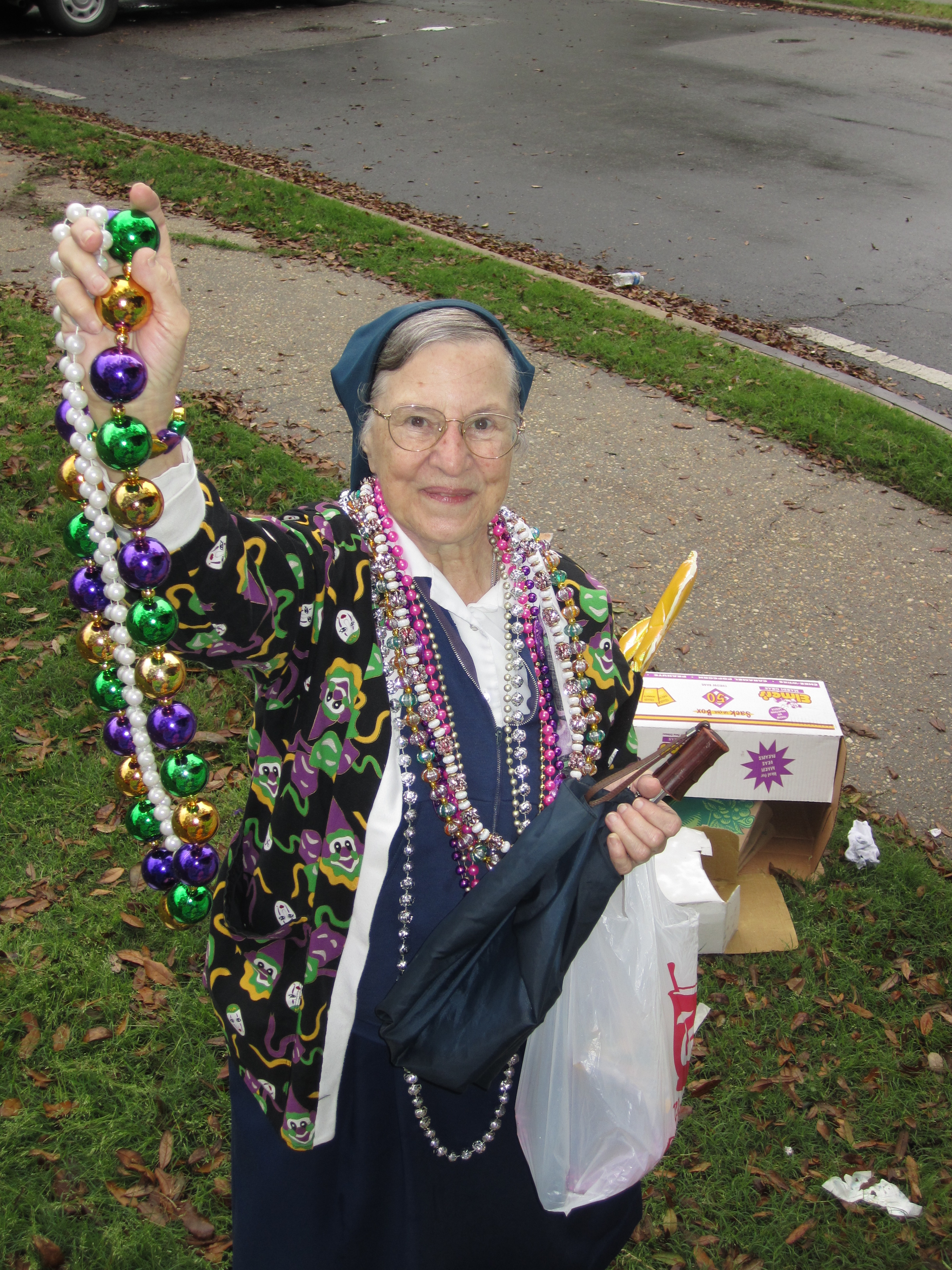 My strategy for bead throwing was pretty much the same as my Gal Pals friends on the float. We tried to make a connection with someone every few feet. We looked for the little kids without beads, the teenagers who were either very spirited or seemed geeky and shy. Then we looked for adults that were into the party spirit, grabbing beads for their kids or ones who seemed to not have any "luck" at all getting beads from the floats ahead of us. Nuns in their habits of course got top quality beads! The bead feeding frenzy was energizing and draining at the same time.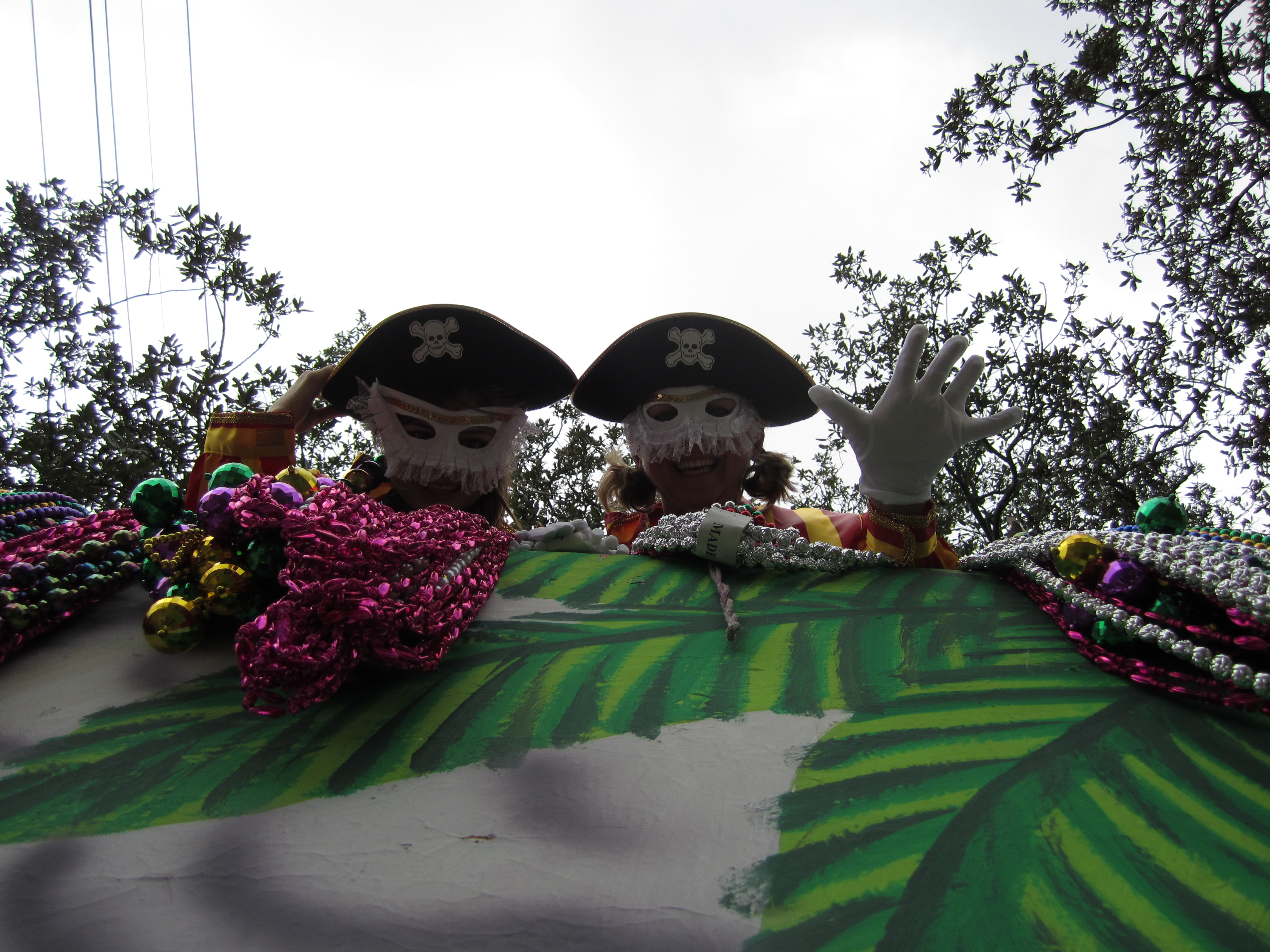 After two hours of this frenetic pace we were exhausted but exhilarated! Our float was stopped short of reaching the Quarter where all my LSU buddies (sorry Alex Arocha) were waiting on the best beads to be thrown their way. Thunder, lightning and torrential downpours made the police end our party parade earlier than planned, but it was an amazing adventure none-the-less. We were wiped out, soaked to the gills and emotionally drained, but not enough to squelch the laughter the whole way home!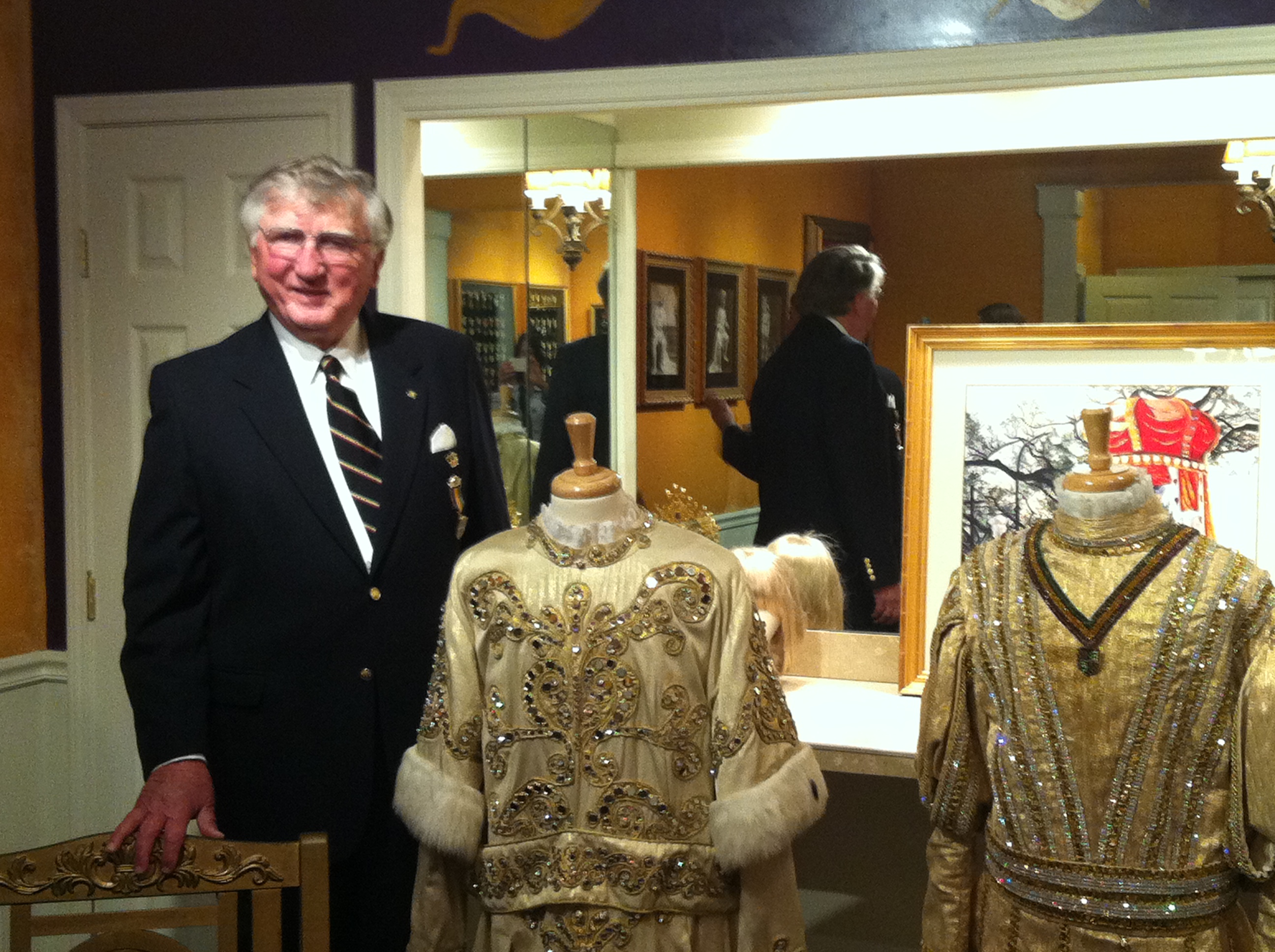 The coolest part of the weekend for me was the private Rex party where the King of Mardi Gras wares were displayed. Since Mr. Graham (our host for the weekend) was King before it was neat to be in the presence of royalty!
Check out these photos to get a good sense of the frivolity…we definitely will be part of the Krewe of Iris again next year!