23 Jul

Artist Germain Pilon in the Louvre

The Louvre is home for the most famous works of art, but it also displays pieces from lesser known artists from around the world. Parisian artist Germain Pilon was a master sculptor who rightfully has a place amongst the famous names like Rembrandt and Monet. His pieces have been on loan from various churches around Paris. It is particularly special to me since I married a Pilon! Many generations later, the family name we share is celebrated!
Enjoy this photo of the statue Le Cardinal René de Birague which was part of the Birague tomb in the funeral chapel at Sainte-Catherine-du-Val-des-Écoliers. It was installed February 1st, 1584.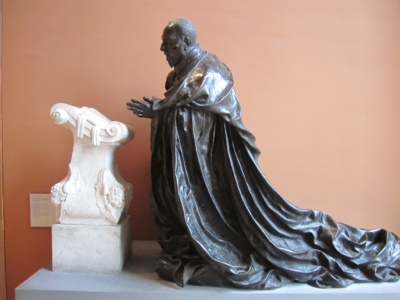 All photos property of Weekend In Paris. Must obtain permission before use.