30 Apr

Dining Like Royalty at Alain Ducasse, Le Meurice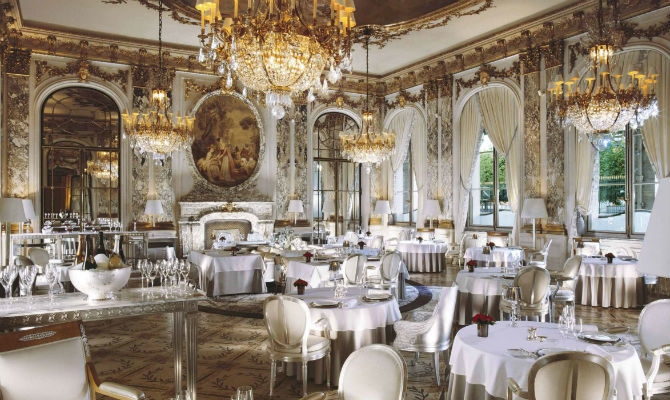 Photo courtesy of Le Meurice
Alain Ducasse, Le Meurice Hotel: If you want to dine like royalty in Paris, there is no better option than Alain Ducasse's restaurant in the iconic Hotel Le Meurice in Paris. The following article originally appeared on The Daily Meal website:
Located close to the former playgrounds of the French Monarchy, the Hotel Le Meurice in Paris first opened its doors some 200 plus years ago to receive the visiting British Royals. Within the hotel is Restaurant le Meurice Alain Ducasse. Pleasant, refined and deliciously decadent, lunch was fit for a queen and, as it turns out, my non-royal palette as well.
I heard it said that Monsieur Ducasse feels that gastronomic restaurants are one of the last places to be spoiled and so it is his job to make sure that people feel welcomed by the food and the atmosphere. The majestic décor is elegant, but minimalist. Marrying Old World and contemporary elements, the eclectic table holds only the essential dining pieces needed for each course. Belgian goblets, ruby-red Puiforcat plates and a simple lacquer bowl come and go from the table effortlessly as each course is presented. To read the article in its entirety, click here!